loading...
Search
465 RESULTS FOR SKINCARECOMMUNITY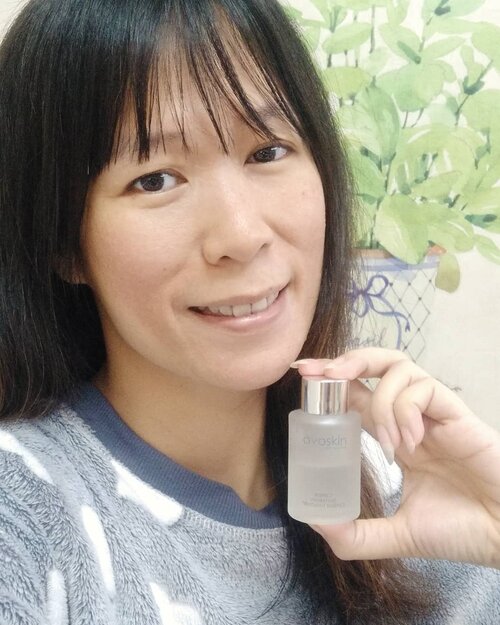 + View more details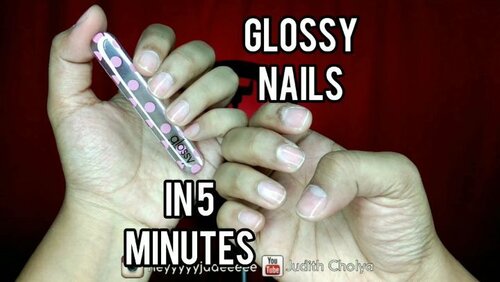 Dulu gue tuh suka pake kutek, nail polish, warna warni gitu, koleksi banyak warna, suka gonta ganti tiap minggu. But again semenjak masuk BCA udah ga boleh aneh2 😂 Paling banter ya pake kutek bening aja
.
.
Nah waktu di @cosmobeauteindonesia kmrn w tuh nemu ada yg jual ini Glossy Nail File, jadi kikir kuku gitu bener2 gampang banget ga sampe 5 menit kuku lgsg auto glossy & ini tuh bertahan sampe 2 minggu lebih. Gue pribadi sih rajin pake ini seminggu sekali.
.
.
Awalnya cuma di demo in doang dipakein ama mba nya, tp kok trus gue kepikiran karena kan di Bank kuku gue gabisa dimacem2in dong, gaboleh panjang juga, harus bersih terus, nah makanya ini solusi banget sih untuk gue yg super pemalas ga mungkin manicure tiap bulan ke salon, mihil juga. Mending ini beli sekali untuk seumur hidup. Macem pasangan gitu lah, cukup satu aja untuk seumur hidup. Caelah maemunah.
.
.
Nah gue gatau nih bisa dibeli dimana karena gue aja gatau brand nya apa 😂 Mungkin bisa cari di shopee atau tokopedia dengan key words "Glossy Nail File" barangkali nemu yg bentuknya kek gini. Ini katanya harga normalnya 100rb, kmrn gue beli lg diskon jadi 70rb aja. Kepake banget sih, gampang, ga makan waktu lama, & hasilnya kayak abis Classic Manicure di salon ahaha
.
.
Btw jangan samain sama kikir kuku di pasar yg 15rebuan ya. Itu kan perlu 4 steps. Ain't nobody got time for that 😂 ini cuma gesek2 ga sampe 5 menit auto cantik itu kuku2 kelyan ngahaha
.
.
.
.
.
📷 Kameranya Vivo V9
💡 Lightingnya LED Ringlight no dimmer
💸Backdropnya beli di @pixmixstore
💻 Editnya di Filmora
📱 Editnya di Quik
📱 Editnya di Inshot
🎶Musicnya Red Velvet - Psycho
.
.
.
.
#indobeautysquad
#Bloggirlsid
#BeautygoersID
#Beautiesquad
#Clozetteid
#Beforeafter
#bvloggerid
#muajakarta
#makeuptutorial
#tutorialmakeup
#ivgbeauty
#makeupjunkie
#viral
#viralvideo
#Skincareroutine
#skincare
#skincarecommunity
#glossynails
#nails
#nailart
#nailfile
#manicure

+ View more details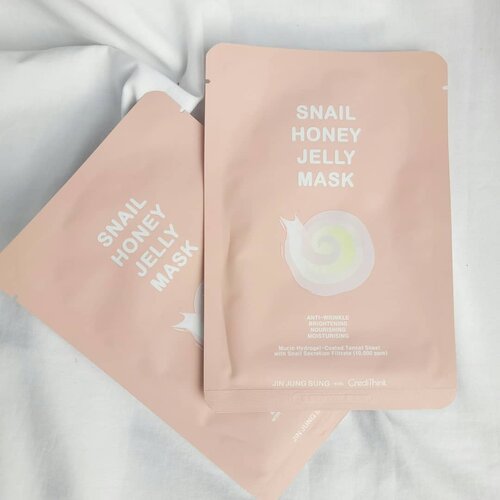 🐌 @ens_jinjungsung x @credithink Snail Honey Jelly Mask
Produk ini memiliki formulasi khusus yang mengandung Snail Secretion Filtrate (10.000ppm), 7 jenis Hyaluronic Acid, dan Glycoproteins yang membantu mengurangi garis-garis halus dan meningkatkan elastisitas kulit. Mengandung Ekstrak Madu sebagai antioksidan alami yang dapat meningkatkan kelembaban dan mencerahkan kulit. Ekstrak Royal Jelly mengandung berbagai macam asam amino dan mineral dengan kadar vitamin B yang berlimpah untuk membantu memperbaiki dan melindungi kulit. Dan juga ekstrak Propolis dikenal memiliki anti-inflamasi, anti-virus, dan sifat anti-bakteri yang membantu menenangkan, menyembuhkan, dan melindungi.
Mucin Hydrogel-Coated Tencel Sheet, sheetmask ramah lingkungan yang dibuat dari pohon Eucalyptus diresapi dengan serum unik kami yang dirancang untuk secara efektif agar mudah diserap oleh kulit.
Aku sudah memakai masker ini 4 kali. Love-Hate dengan masker ini. Aku suka dengan efek pada kulit wajahku yang diberikan setelah memakai masker ini, karena bikin wajah aku terasa kenyal, lembab dan kencang. Aku juga suka sama wangi dari sheetmasknya.
Tapi aku juga benci sama masker ini terutama ukurannya, menurutku ini terlalu lebar dan bagian hidungnya panjang banget atau hidung aku aja yg pesek? hahaha. Aku juga kurang suka efek lengketnya. Saat-saat essencenya akan meresap ke kulit, rasanya agak lengket kalo di tepuk-tepuk terus (seperti di video) jadi lebih baik di diamkan tapi lumayan lama meresapnya.
Kalo kalian yang udah coba gimana?
#snailmask
#wrinklesfree
#microbubblemask
#cleanbeauty
#credithinkmask
#beautiesquad
#lianaekacom
#idskincarecommunity
#skincarecommunity
#skincare
#skincarelover
#skincarejunkie
#lokalskincare
#skincarelokal
#indonesiabeautyblogger
#beautybloggerindo
#clozetteid
+ View more details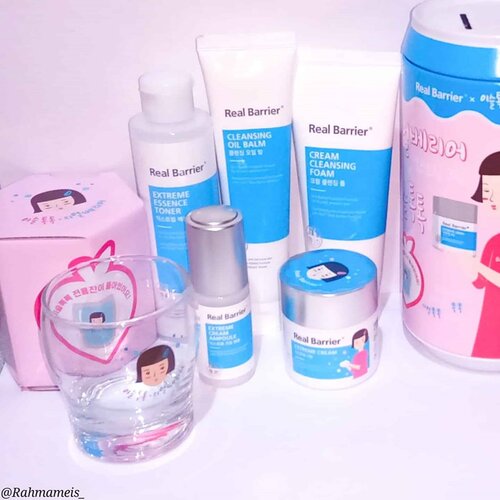 + View more details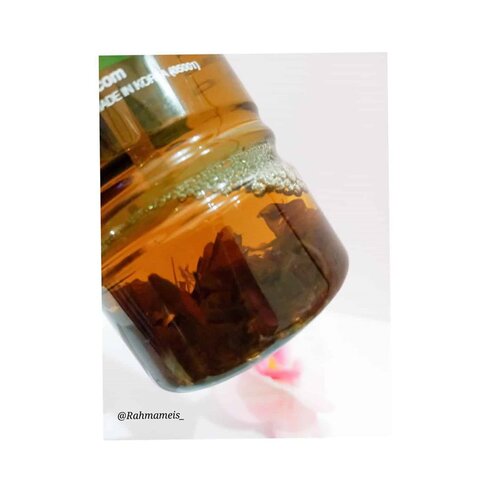 + View more details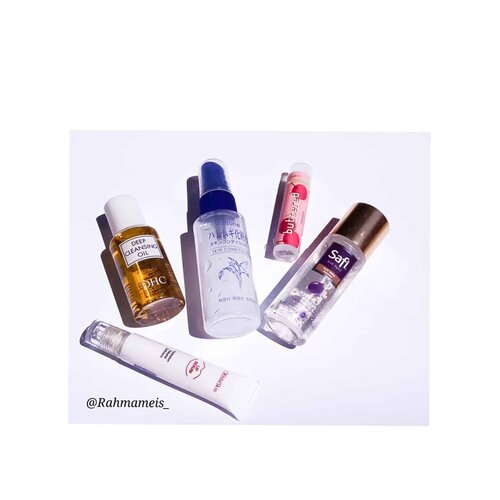 + View more details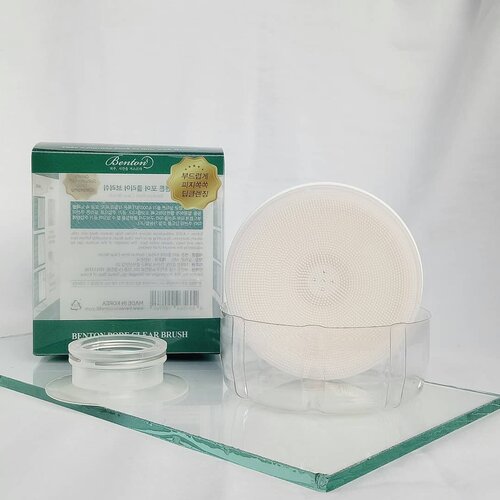 Benton Pore Clear Brush is a quick-drying antibacterial silicone brush which designed to improve the difficulties of drying and storing for old brushes. Have 0.4mm thick of 4,000 micro silicone bristles remove wastes and sebum inside pores effectively. 🌸
- 0.4mm micro silicone bristles make every pore to be deep cleansed by moving flexibly. - Cleansed thoroughly which is much meticulous than using hands, and it helps to improve skin texture. - The softness cushion feeling of brush gives comfortable feeling without giving any irritations to skin. 🌸 Packed with a plastic container that is equipped with a brush holder so that it can be stored in the bathroom safely. The packaging and shape of the brush looks elegant. 🌸 How to use it is quite unique, because we have to pump first so that the brush expands. In my opinion this is too wide in diameter, because it's a little hard to reach the edge of the nose. 🌸 I'm a little confused about the treatment of this brush so that it lasts and remains hygienic, but it is a brush which overcame the difficulties of drying and storing for old brushes, and it is safe to use with quick drying after simple washing with water.
It can be dried and stored at the same time by attaching to the holder. 🌸 I have dry skin type and have whiteheads and blackheads pretty much on the nose. I use this brush every time I wash my face at night after wearing makeup and activities all day. I really like the soft brush texture. I wear this once every 2 days, because if I use it every day my nose will get drier and there will be peeling skin. After washing my face using this product, my face feels clean even though I don't use first cleansing. I also feel the blackheads on my nose decrease.
Have you tried this product? let's share your opinion about this product.
#benton
#bentoncosmetics
#bentonporecleanbrush
#beautiesquad
#lianaekacom
#idskincarecommunity
#skincarecommunity
#skincare
#skincarelover
#skincarejunkie
#lokalskincare
#skincarelokal
#indonesiabeautyblogger
#beautybloggerindo
#clozetteid
+ View more details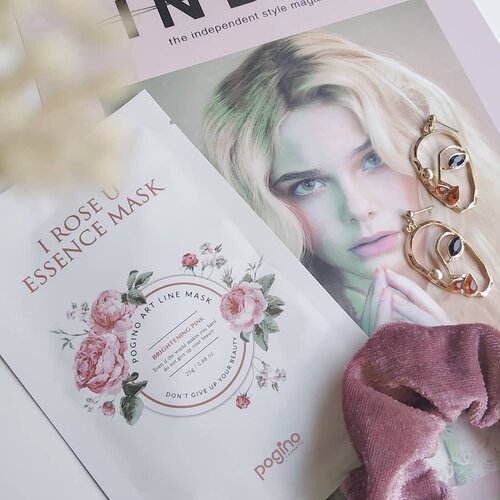 Today I started my 7 days mask challenge for brightening. So, I will use 7 masks for 7 days that has brightening functions from various brands. And to begin with, on day 1 I choose to use @pogino_korea I Rose U Brightening Pink Essence Mask, I got this mask from @skencos
.
I have never heard this brand before, but from the beginning I was very interested with the beautiful packaging, looks shabby chic.
.
This mask contains Niacinamide & Pearl extract as brightening properties. It also contains Rose Water which functions as a hydrating.
.
The sheet was made of natural vegetable materials, very thin helping the skin to breathe relaxingly while using the mask. Has a great adhesion that helps to evenly distribute the essence to the skin without being lifted up.
.
It has clear slightly viscous essence and nice fresh rose scent. I really love the scent, so relaxing.
.
I had this mask for 20min, there's no soothing sensation during using it. When I took the sheet off, the essence absorbed felt a little bit sticky & greasy, and I didn't notice the brightening effect, I just saw my face looks supple and well hydrated. I think it works like a regular hydrating mask, but honestly the sheet material and the scent are the plus points of this mask.
.
.
#pogino
#poginocosmetic
#rose
#pink
#rosemask
#maskchallange
#kbeauty
#koreanbeauty
#kskincare
#koreanskincare
#koreanmask
#koreansheetmask
#clozetteID
#bloggirlsid
#kbbvmember
#beauty
#beautyblogger
#beautyreview
#beautycommunity
#skincare
#skincarereview
#skincarecommunity
#skincareroutine
#skincarediary
#skincarelover

+ View more details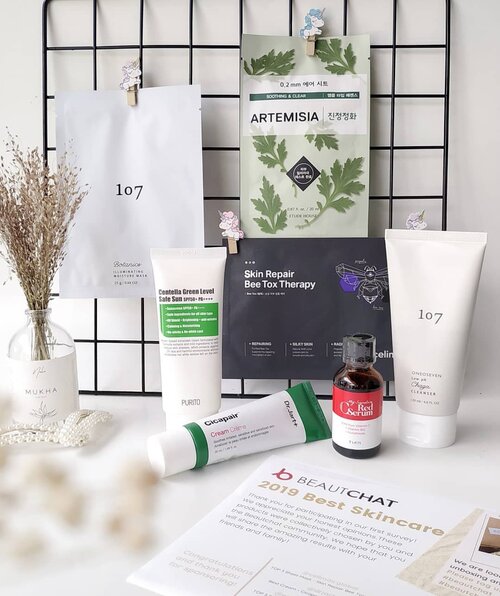 + View more details
loading ...
Back To Top