loading...
Search
592 RESULTS FOR SKINCAREREVIEW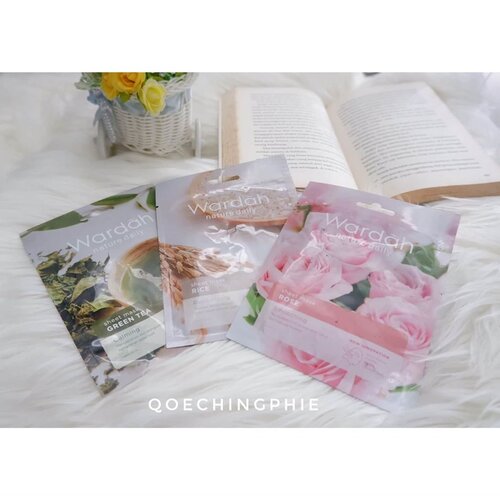 + View more details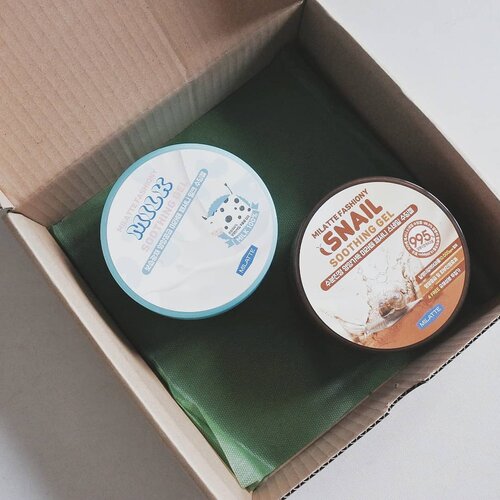 The soothing gel hype isn't over! Beside the infamous Aloe Vera Soothing Gel, @sunhyang_cos Milatte Fashiony has another variant such as Tomato, Snail, and Milk Soothing Gel.
I've tried the Milk & Snail one. Here's my quick review on them ⭐ • Packaging • They comes with a big, bulky 300gr jar packaging, enough for 3 to 4 months usage. Include a plastic separator inside but no applicator such as spatula. You can depot the inside on smaller jar for traveling. • Texture • I could say it's a gel type, but the consistency is not watery like another soothing gel. It sits perfectly on your skin and easy to spread. Swipe to see the details on the texture. • Fragrance • Not really my cup of tea. The Milk Soothing Gel smells like yoghurt, but it's pretty artificial. The smell of the Snail Soothing Gel is rather subtle. • Aftermath • After application, my skin feels a little bit tacky. The sensation disappear after a couple of minutes. There is no cooling sensation, but they could work better if stored on refrigerator before. I love using them on my body and as a hair mask rather than applied them directly to my face.
If you are looking for light moisturizer, Milatte Fashiony Soothing Gels is perfect for you. Buy them on my Charis Shop here
https://hicharis.net/annisapertiwi/JNm
😊
#milatte
#fashiony
#soothinggel
#CHARIS
#hicharis
@hicharis_official @charis_celeb
#charisceleb
#vsco
#clozetteid
#skincarereview
#skincareenthusiast
#skincarejunkie
#beautyblogger
#beautybloggerindonesia
#kbeauty
#kbeautyenthusiast

+ View more details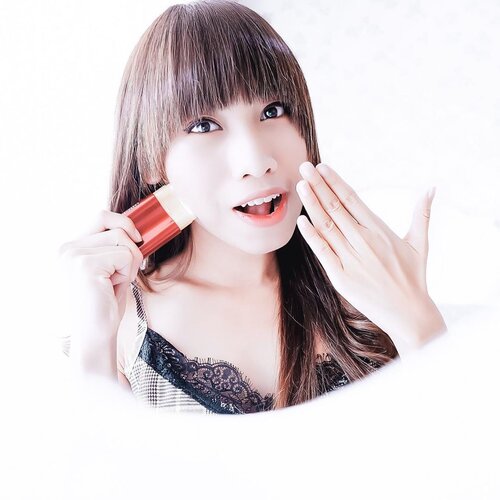 + View more details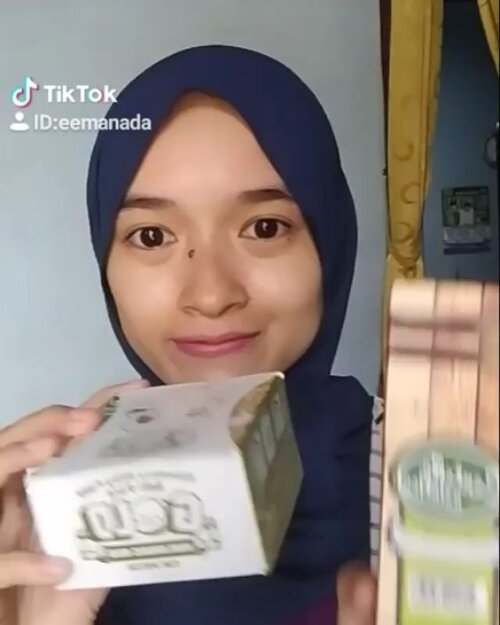 + View more details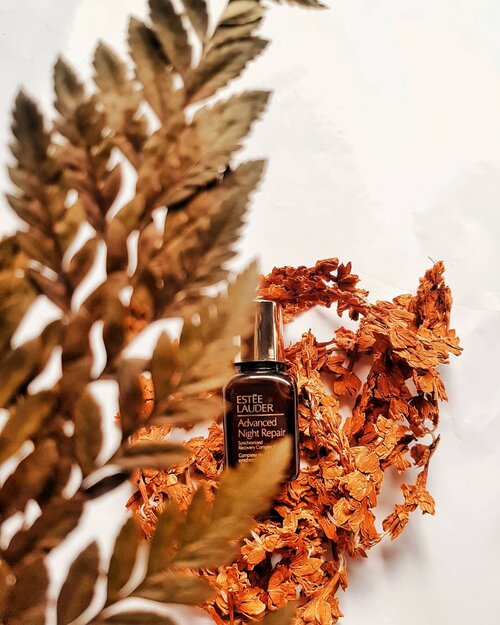 High End Skin Care - @esteelauderid
Kacau parah kalau pakai produk yg awalnya dikasih, terus cocok, terus harga menjulang. Ga kuat akooooh tuh kalau habis 😭😭😭
Yg ini travel size, pertama kali dapat ya yg ukuran ini, pas habis langsung ngabisin tabungan skin care buat beli baru. Gpp.. kalau makin bertambah usia makin cantik kaya tante @sophia_latjuba88 😎
Kulit gue yg kombinasi bagus pakai ini, khususnya area kering sekitar wajah menuju leher. Dipakainya pas malam hari ya guys, kan judulnya udh Night Repair. Kebangetan emang kalau masih aja ada yg pakai siang hari 🤦‍♀️
Produk
#esteelauder
satu ini emang dirancang khusus untuk melindungi kulit selamat tidur. Memperbaiki dan meregenerasi sel-sel yg ada di kulit wajah. Ada bagusnya kalau mau tahu lebih lanjut cek web sama review beauty Blogger aja.. gue sih share donk ☺️
#byeweekend
hello
#monday
#clozetteid
#clozette
#beauty
#skincare
#skincarereview
#esteelauderindonesia
#skincareaddict
#skincareroutine

+ View more details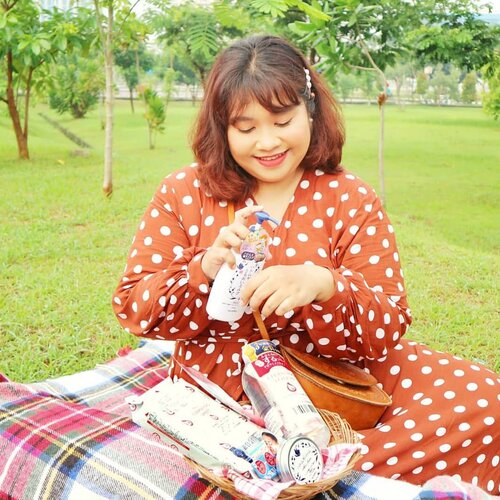 + View more details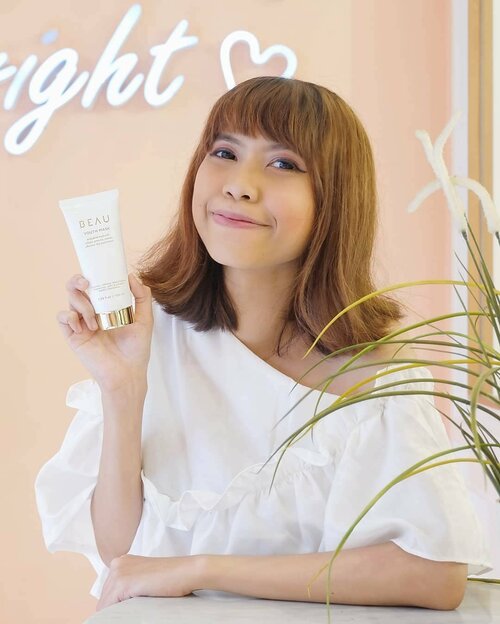 Hi guys! Belakangan ini aku lg pake Beau Youth Mask dari @beaukirana 😍
Masker yg bisa dipake setiap hari dan cukup 5 menit aja dipakenya! Ada kandungan 5 bahan aktif: collagen, green tea, centella, allantoin, lime pearl extract✨
Setelah pake Beau Youth Mask ini, wajahku jadi glowing, cerah, lembab dan halus hihi😍✨
Dan gausah khawatir karna Beau Youth Mask ini diformulasikan memakai bahan bahan terbaik dan natural😊✨
.
.
.
.
.
#beauty
#beautyblogger
#beautyenthusiast
#skincare
#skincareroutine
#skincarereview
#clozetteid
+ View more details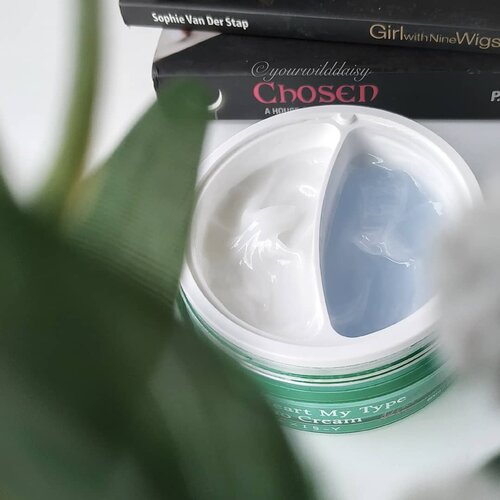 Have a nice weekend everyone ❤ how was your Valentine's day? Yesterday I only spent my time at home, no chocolate no flowers, how sad 😂 but no, I'm not sad!
.
Today I'd love to review a products that have become my favorite lately. Have you ever imagined 2 types of cream in 1 jar? it's Axis-Y Cera-Heart My Type Duo Cream. Consists of 2 types of cream for dry and oily skin areas, sounds very good for those who have combination skin right?
.
🌿 Heartleaf T-Zone Cream
This cream is formulated for oily skin areas. Contains heartleaf which hydrates oily skin. The cream color is bluish and has a gel texture, lightweight and easy to absorb. The smell is quite refreshing and soothing.
.
🌿 Ceramide U-Zone Cream
This cream is formulated for dry skin areas. Contains ceramide that nourishes dry skin. The texture of the cream is thicker than T-cream, has milky white color. Feels rich and very moisturizing.
.
Even though the name is T & U - Zone cream it doesn't mean you have to use it for T or U zone, it can be used as needed. Many people have T-zones are more oily and U-zones are drier, but in my case it's the opposite. I have drier T-zone sometimes even appears dry patches, while my U-zone is oily. So, I use U-Zone cream for my T-zone and T-Zone cream for U-zone.
.
After using it for a month I can say that this is the best cream for my combination skin! The U-Zone cream is able to deal with dry patches on my nose and chin area. While the T-Zone cream even thought has a light texture but is able to provide good hydration for my oily skin area.
.
If you have combination skin, you must try this cream!
.
.
.
Where to buy? @beautyglowing
.
.
#axisy
#axisyindonesia
#moisturizer
#combinationskin
#kbeauty
#koreanbeauty
#kskincare
#koreanskincare
#clozetteID
#bloggirlsid
#kbbvmember
#beauty
#beautyblogger
#beautyreview
#beautycommunity
#skincare
#skincarereview
#skincarecommunity
#skincareroutine
#skincarediary
#skincarelover
#glowingskin
#glowskin
#acneproneskin
#antiacne
#acne
#sensitiveskin
#acnetreatment

+ View more details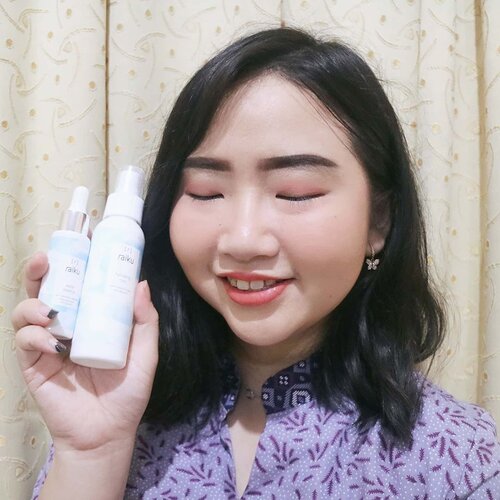 RAIKU BEAUTY, SEMAKIN BERINOVASIMENCIPTAKAN SKINCARE BERKUALITAS!.Pertama kali cobain skincare nya @raikubeauty yang Brightening Series dan senengnya aku cocok. Suka banget! Bahkan, aku sempat repurchase Raiku Brightening Serum nya loh! .Ternyata, tahun 2020 @raikubeauty semakin berinovasi dan menghadirkan 𝙍𝙖𝙞𝙠𝙪 𝙒𝙖𝙩𝙚𝙧 𝙀𝙨𝙨𝙚𝙣𝙘𝙚 & 𝙍𝙖𝙞𝙠𝙪 𝙃𝙮𝙙𝙧𝙖𝙩𝙞𝙣𝙜 𝙈𝙞𝙨𝙩. Kalau kalian masih ingat, aku juga udah sempat membahas sedikit tentang dua produk terbarunya Raiku di Instagram Stories ku. Sekarang, langsung aja simak mini review nya ya!.
#MiniReviewbyAlinda.
💧 𝐑𝐚𝐢𝐤𝐮 𝐖𝐚𝐭𝐞𝐫 𝐄𝐬𝐬𝐞𝐧𝐜𝐞Essence yang memiliki tekstur cair dengan kandungan 𝘈𝘭𝘰𝘦 𝘝𝘦𝘳𝘢, 𝘙𝘶𝘮𝘱𝘶𝘵 𝘓𝘢𝘶𝘵, 𝘏𝘺𝘢𝘭𝘶𝘳𝘰𝘯𝘪𝘤 𝘈𝘤𝘪𝘥 & 𝘎𝘭𝘺𝘤𝘦𝘳𝘪𝘯 bermanfaat untuk memberikan kesegaran dan kelembaban ekstra pada kulit wajah. Raiku Water Essence ini cocok digunakan untuk semua jenis kulit, khususnya bagi kalian yang sering beraktivitas di ruangan ber-AC dan kulit wajah yg mudah kering/kusam. Essence ini cepat meresap dan ringan saat dipakai, wanginya juga seger dan enggak strong..💦 𝐑𝐚𝐢𝐤𝐮 𝐇𝐲𝐝𝐫𝐚𝐭𝐢𝐧𝐠 𝐌𝐢𝐬𝐭Face mist dengan kandungan 𝘏𝘺𝘢𝘭𝘶𝘳𝘰𝘯𝘪𝘤 𝘈𝘤𝘪𝘥 & 𝘎𝘭𝘺𝘤𝘦𝘳𝘪𝘯 yang bermanfaat untuk menjaga kelembaban dan mempertahankan kadar air pada kulit. Ketika menyemprotkan face mist ke wajah juga tidak terasa kasar, dapat digunakan sebelum atau sesudah makeup. Selain itu, bisa juga digunakan saat kulit wajah terasa kering/kusam setelah beraktivitas di ruangan ber-AC. Raiky Hydrating Mist selalu aku bawa kemana2, karena ukuran dan packagingnya travel friendly banget, mudah juga pengaplikasiannya..💞FҽႦɾυαɾყ 15, 2020.
#AforAlinda
#Alinda
#Alindaaa29
#ClozetteID
@raikubeauty @oniecallista
#Raiku
#RaikuWaterEssence
#RaikuHydratingMist
#RaikuBeauty
#Sociolla
#BeautyJournal
#SkincareReview
#WaterEssence
#HydratingMist
#BloggerSemarang
#VloggerSemarang

+ View more details
loading ...
Back To Top