loading...
Search
4,103 RESULTS FOR STAR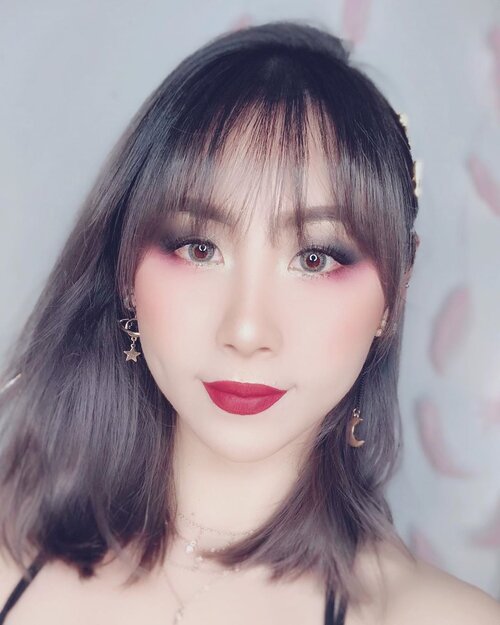 + View more details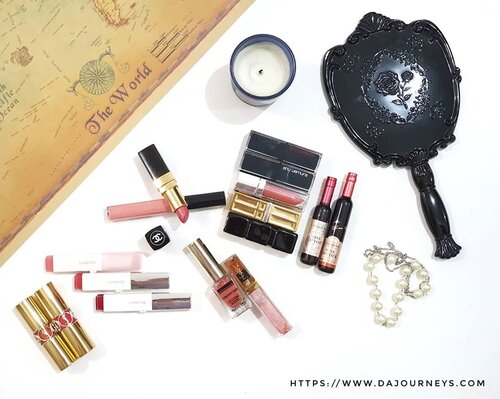 + View more details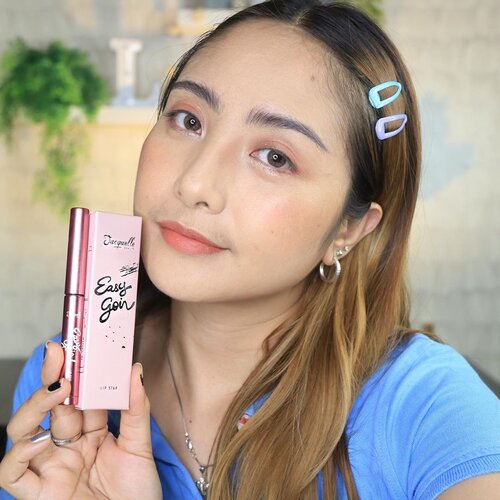 + View more details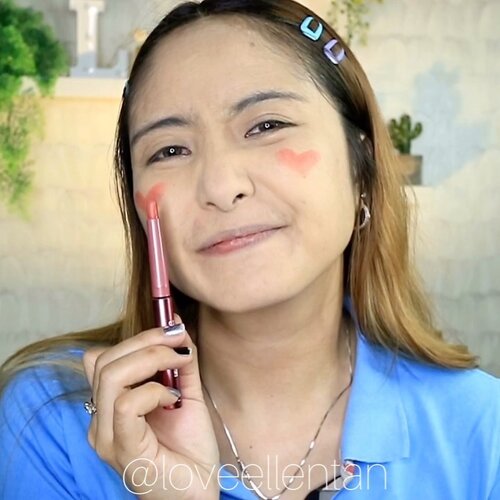 + View more details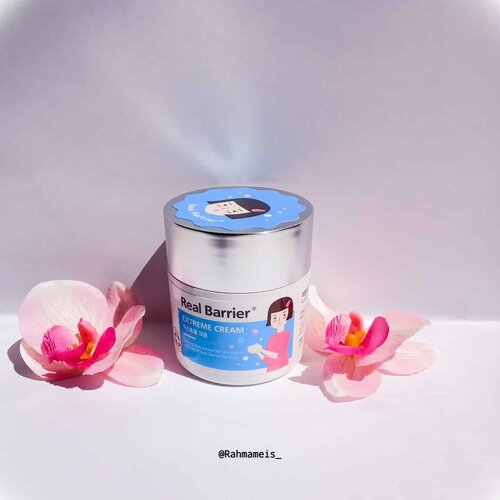 #reviews
REAL BARRIER Extreme Cream...From the same makers of Atopalm Intensive Moisturizing Cream which are the best selling and 5 star reviewed, this rich cream was developed for those who need serious skin care. With the long-term benefits of moisture derived from a combination of special ingredients, it helps to repair the barrier of damaged skin ... 💦TEXTURE AND SCENT: The tight texture full of elasticity forms a real protective membrane of the skin barrier. And very flavorful ... ACK PACKAGING: Stored in a round jar containing 50 ml. This cream is very thick and if you flip the jar the product won't spill. Magic 😂😂... HOW TO USE:Use the night and the morning after cleansing the face, using toner, essence and ampoules before. Take extreme cream at your fingertips and flatten the entire face and neck... 🍁Review: The patented ceramide complex is applied and the MLE skin barrier formula, which recreates skin compounds and structures that are most similar to real leather, strengthens the weakened skin barrier and keeps the skin moist from within, creating a 72-hour moisturizing effect. The complex combination of panthenol, madecassoside and allantoin effectively soothes sensitive skin. In my opinion the cream is too heavy on my skin, even though the claim gives a very long humidity. But I'm not compatible with this cream, the first use has caused reactions that I don't like. The emergence of zits in the chin area. To make sure this is the cause of acne, I continue to use it until the third day and ... this cream that makes a reaction that cannot be tarnished again. My zits are growing again. I stopped wearing this. Very sad because for hydration I like it. As an alternative I wear this on my dry skin, on my cracked heels 😂😂.... 🙌🏻Attention: all the writing that I make is the result of my experience using a product. The results depend on each person. Don't rely on my experience. You could be different from my interpretation. Thank you🙏... How about you? Attracted to try it ??? To try it you can go to the page @stylekorean_global for more details. Rate: 3.5/5
+ View more details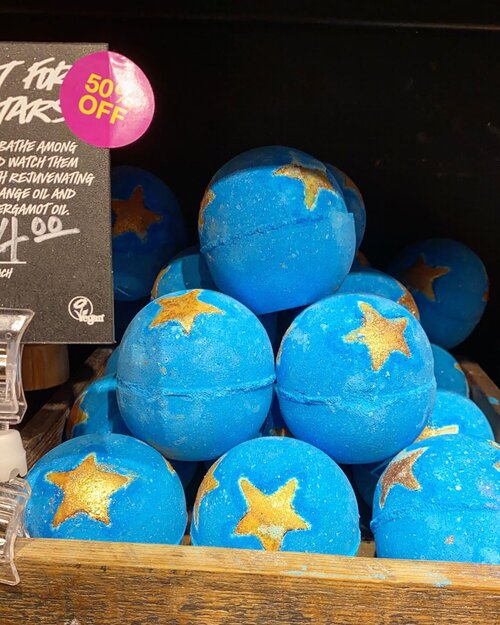 kebayang kan kalau pakai ini? Satu bathtub jadi biru dengan golden sparkles gt. Shoot for the stars by @lushsingapore
Launch this one in the water and watch it shoot and spin, and stay very still to see the swirling colors of the night sky dazzle in your bathtub alongside golden star bath melts. As a calming blanket of shimmering midnight blue unfurls in the water, Brazilian orange and bergamot oils take your skin to heaven as your mood rockets straight up to the stars.
when you're mood is simply soak up in warm water blanketed in everything thay smells good.
#lush
#bathbomb
@lushcosmetics @lush
#bath
#love
#bluewater
#hello
#igbeauty
#photooftheday
#potd
#motd
#clozetteID
#moodbooster
#mood

+ View more details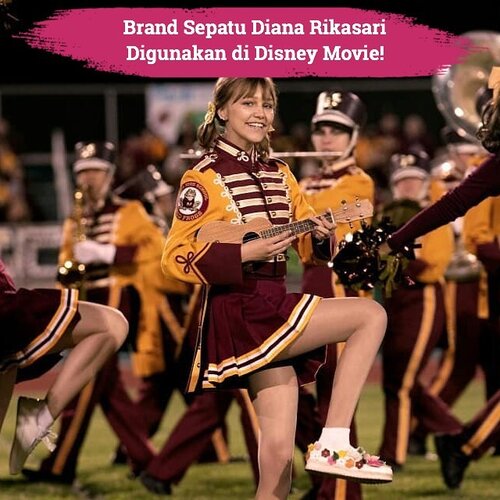 Fashion designer Indonesia @dianarikasari kembali membawa berita yang membanggakan, nih. Brand fashion miliknya, @iwearup akan muncul di film terbaru @disney @stargirl dan digunakan oleh sang pemeran utama, @gracevanderwaal. Film ini akan tayang di Disney+ tanggal 13 Maret 2020 mendatang. Congrats, Diana!
.
📷 @gracevanderwaal_daily, Diana Rikasari
#ClozetteID
#StarGirlMovie
#DisneyPlus

+ View more details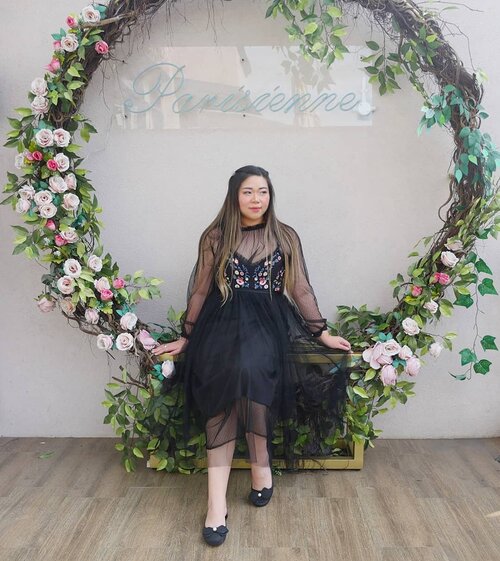 + View more details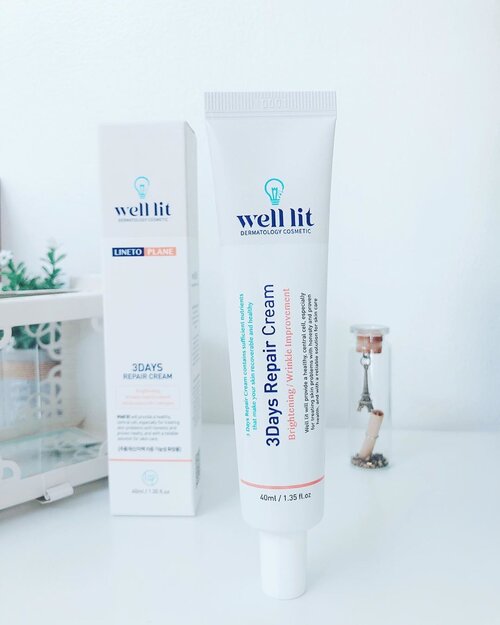 WELL LIT 3 DAYS REPAIR CREAM @l2pofficial ••••••@charis_celeb @hicharis_official ••••• Dari namanya aja bikin penasaran 😍 apalagi aku emang akan selalu excited dengan skincare yang menonjolkan repairing, soothing, calming 😍 udah deh langsung lemah dan bucin 🤣•••••Cream ini star ingredientsnya Centella Asiatica ☘️ tau dong segimana aku bucin banget sama cica 💚 ga cuman centella asiatica, ada Adenoside, Niacinamide, Madecassoside, Ceramide NP, Squalane, Panthenol, Panax ginseng Berry extract dan Beta-Glucan sebagai active ingredients di dalam cream ini 😍••••••Omooo omoo ini semua kesukaan kulitku 😍 kulitku kan gampang redness dan sensitive 🤔Selain itu cream ini non sticky formula, anti aging effect 😍 karena ada Adenoside dan Pentapeptide yang manakita tau kalo Ingredients ini FDA Approved ✨ Brightening skin tone manfaat dari Niacinamide ⭐️•••••Apa betul claimnya 3 days repair? Di aku pribadi aku cukup amazed karena pemakaian pertama aja bangun tidur kulitku jadi kalem ga merah merah lagi (btw, aku pakainya di skincare routine malam ya) nah setelah 3 hari pemakaian kulitku jauh kalem dan ampir 90% kemerahan ilang kulitku lebih supple, lembab dan kenyal, aku notice jidatku yang suka kerung2 garis halusnya jauh berkurang 😍••••••Terus kamu cuman pake selama 3 hari? Enggak dong, aku masi pakai sampai saat ini di slot night cream. Namun sesuai namanya 3 days repair emang bener sih 3 hari kita bisa liat kemerahan jauh berkurang sampai 90% (based on my skin) •••••••Kalo kulitmu gampang kemerahan dan lagi nyari produk untuk reduce redness, kamu bisa coba produk ini. Bisa di klik Link di Bio , kamu bisa beli di Charis Shop aku harganya lagi diskon 😍 cuss belanjaaa 🛒 •••••••Oiya, produk ini pake sedikit aja bisa mengcover semuka loh jadi irit dan hemat gaes 🎈
+ View more details
loading ...
Back To Top