loading...
Search
25 RESULTS FOR TEXTURETUESDAY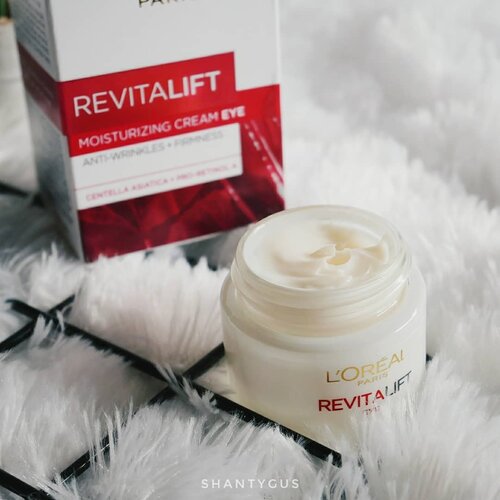 + View more details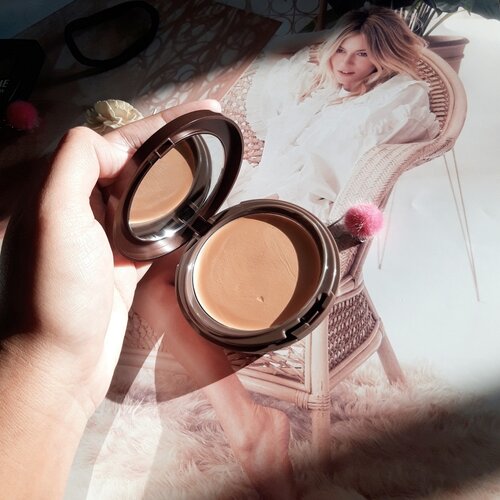 Happy
#TextureTuesday
✨BB Cream to Powder dari Pixy merupakan produk yang aku sesali beli. Super cakey, susah dibaurin, bikin mukaku kelihatan pake makeup tebal deh. Tapi packagingnya cantik dan satu seri sama Make It Glow haha. So here is the texture ✌What is one thing you regret buying?.....
#clozetteid
#soconetwork
+ View more details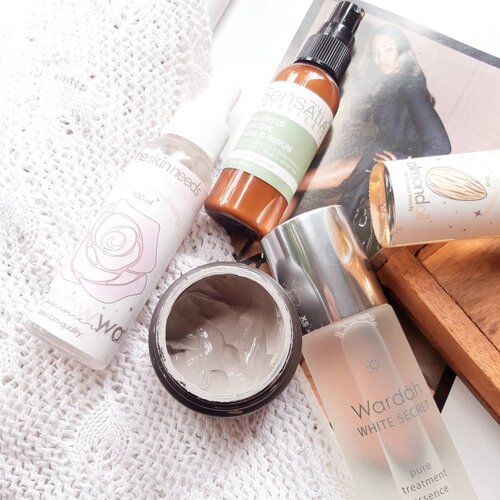 Happy Texture Tuesday 💕
Here is the texture of @innisfree Super Volcanic Clay Mask. I really love clay mask, since its really helpful for oily areas on my face. Other products are local (Indonesia) 🇮🇩
✅@wardahbeauty pure treatment essence. This is the second bottle, the key ingredients are niacinamide and edelweiss flower. Im not using this atm, and I give it to my sister.
✅@sensatiabotanicals love this vitamin c serum, which is made from kakadu plum and unscented.
✅@theskinneeds rose glow water, i love using this as face mist/ toner and my go-to-product. The almond oil is also good (reviewed on my feed)
.
.
.
.
.
.
.
.
.
.
.
#clozetteid
#beauty
#soconetwork
#skinandme
#texturetuesday
+ View more details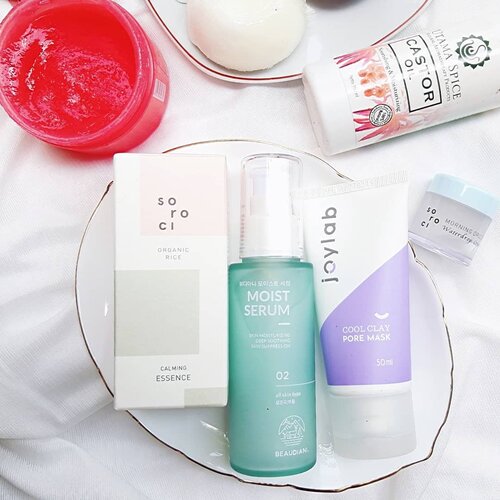 Happy
#TextureTuesday
💐~~The red texture is a watermelon body scrub, but i will share my first impression of Soroci Essence.Its really calming my skin! 😭❤ not just calming but also hydrating.So i go out for workout and im sweating, my redness become more visible and in some areas also appearing. And then I use this on my AM routine, totally work as it claims!It is a water type-essence. The scent is natural (no artifical fragrance) and so fresh. The main ingredient is Oryza Sativa (Rice) Germ Extract and there are other plant based extracts. I will write my full review of this ❤ Head up to their profile to see another products of @soroci_official~~What is your current essence? Lemme know 🤞🙌In this picture also more awesome products@joylabbeauty my favorite mask! will write my experience with this ✅@beaudiani_global still testing out✅@utamaspice a great oil for healthy hair!✅......
#beautyjournal
#clozetteid
+ View more details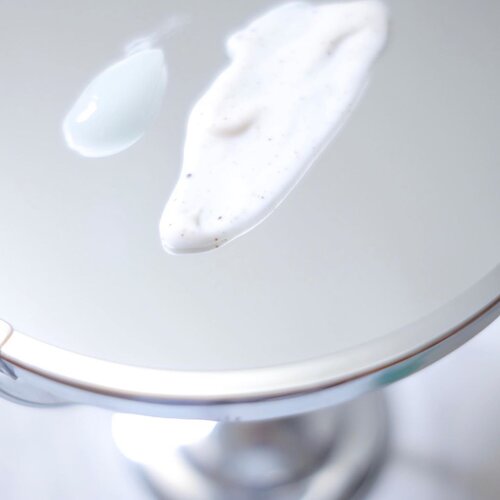 My very first
#texturetuesday
shot. Can't decide which one to post so i post two of 'em 🤷🏻‍♀️ What do you guys think? I've been dealing with insecurities lately when it comes to posting on my social media. Feels like idk what to post, what kind of picture to post and idk what i should nor want to write in the caption. I can't even decide what kind of "tone" i want to use while editing the photos sometimes LOL!———Biasalah, lagi jd emak emak labil. Tenang, cuma labil di urusan foto, edit & post kok. Di part lain mah udah enggak labil, insyaAllah 🤭But seriously, kadang ngerasa se-buntu itu even udah ngubek-ngubek pinterest. Foto udah sampe nunggang nungging keringetan tp ngerasa enggak maksimal. Entah sih apa penyebab nya, PMS maybe? Hahahah always blame the hormones 😆😛 ———Ada yg pernah ngalamin juga gak sih? Cerita dong, nyari temen nih gue HAHAHAHA!
#clozetteid
#textureshot
#beautybloggerindonesia
#mamablogger
#mombloggerindonesia
#BEAUTIESQUAD
———PS: iya udah tau ini wednesday, tapi masih tuesday kok di belahan bumi lain 😂🤣
#maksa
+ View more details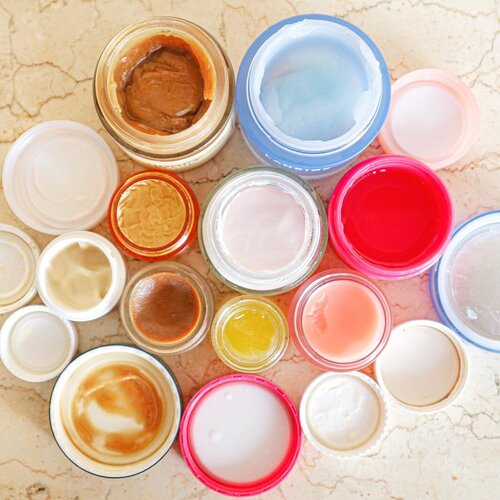 #TextureTuesday
family in jar from the above. Can you guess the products of each?

+ View more details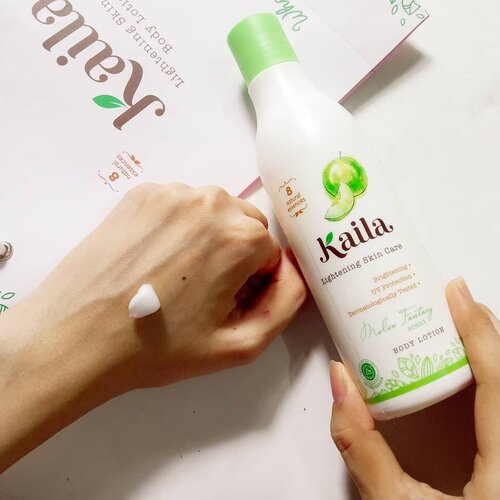 + View more details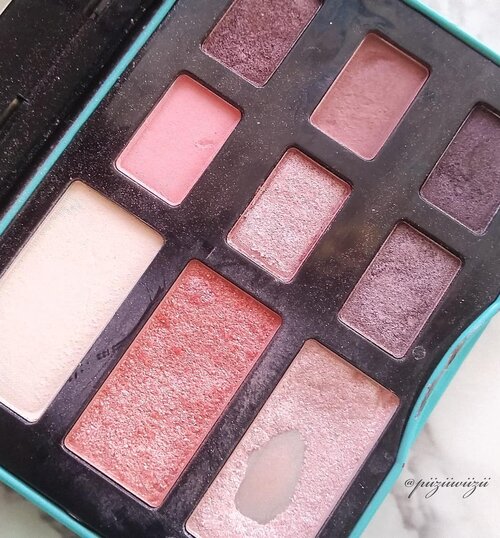 + View more details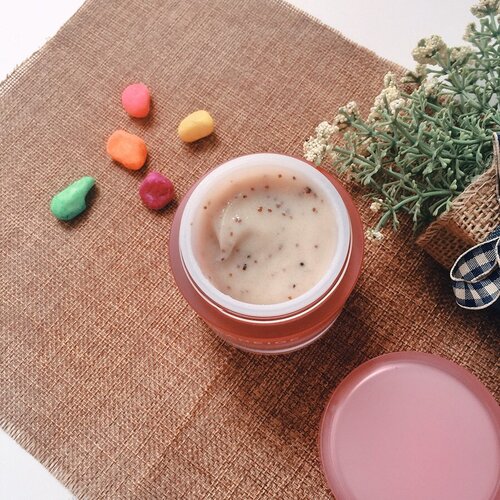 + View more details
loading ...
Back To Top