loading...
Search
16 RESULTS FOR THEGOODSDEPT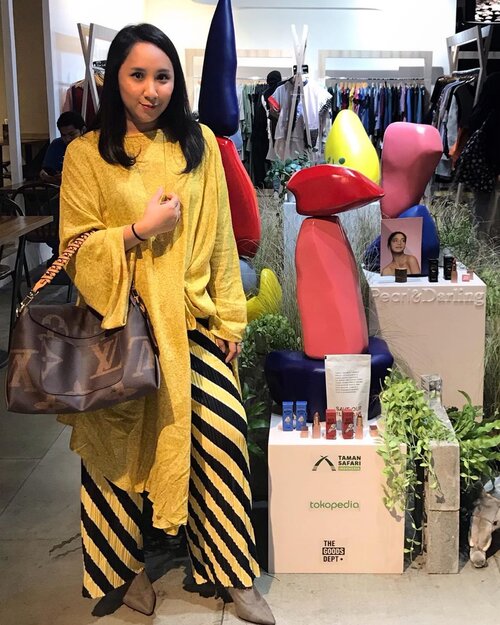 SHOPPING FOR A GOOD CAUSE
When your hobby is to spend, might as well do it for something good right? If you purchase @pearlanddarling X @tamansafari collaboration Lipsticks they will give 30% of their collaboration sales for helping animals in Taman Safari. They got Three new beautiful shades called Serendipity, Fairy tale, and Chick Flick. Paint your lips for a good cause and now you can purchase them at @thegoodsdept or @tokopedia
.
Drape Long Tunic by
@ikyk2011 X @shopatvelvet
Purchase at @thegoodsdept
Pleated yellow pants by
@herstryofficial
.
#ootd
#pearlanddarlingxtamansafari
#thegoodsdept
#clozetteid
+ View more details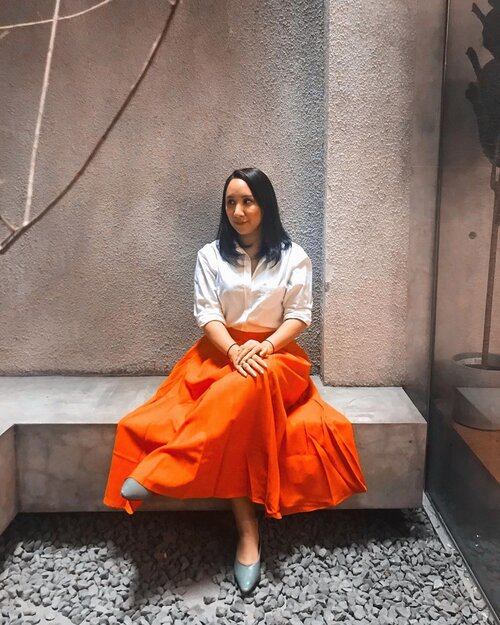 + View more details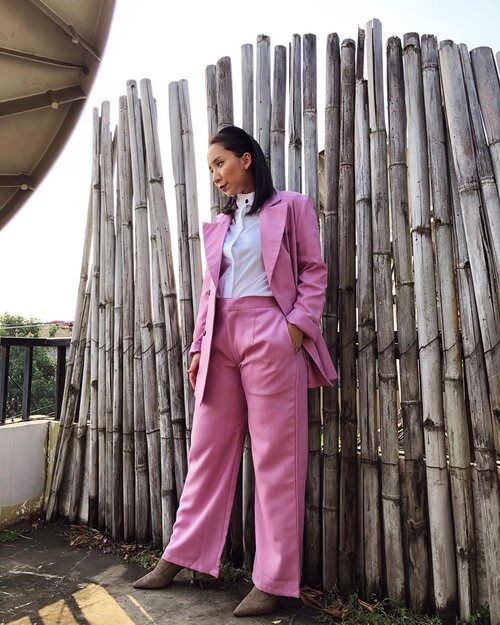 Whenever i am feeling down, somehow wearing a pink outfit can make me feel cheerful and happy again. Pink is not just a colour, it's an Attitude
.
I am wearing an exclusive collection from @atsthelabel for @thegoodsdept, you can now purchase them at the Goodsdept stores. Never worry about their fittings, because ATS the label never fails!
.
Taken by @indra613
.
#theshonet
#clozetteid
#ootd
#atsthelabel
#thegoodsdept
+ View more details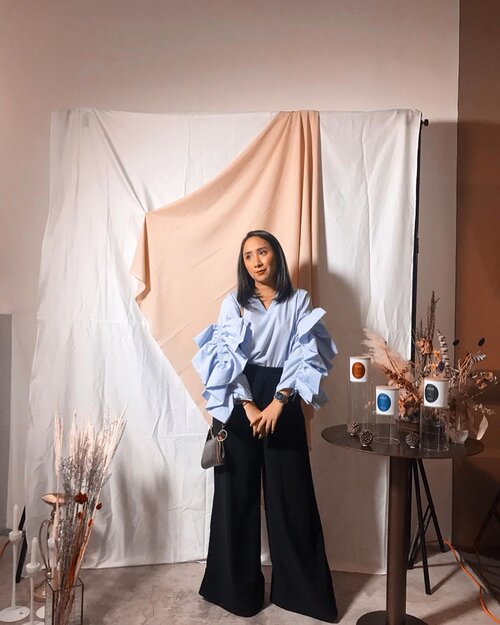 Yesterday i went to the soft launching of @ume.asia candles wearing my newest favorite top from @cutandlane
.
I have spoken to one of the founders @ilmarineta of @ume.asia about the meaning of the brand, apparently Ume means flowers (or a type of a flower in Japan) that smells beautifully and have similar colour like a burning candle. They have three different variant such as One Evening (floral and fresh scent), Private Dancer (floral and sweet scent), and my favorite is called Monday Loop (floral and musky scent). Apparently, you can find the name of the candles on Spotify, how cool is that! So you can chill at home smelling good candles while listening to good music too! These candles are locally made in Indonesia, and have a quality like those other big brands
.
Ok, now lets talk about @cutandlane. Like omg, i can't stop bragging how much i love my top from Cut and Lane! As i wear it, i look at the craftsmanship and fabrication, let me just say it is so nicely done and quite airy too. So it is perfect for my daily basis look, especially when you a living in a tropical humid country like Indonesia, am i right?! I also look at the other girls who wore their collection on the event, and they all look so good, the clothes fitting are amazing! So i encourage all of you to at least check them out and try it on
.
This event is held at @ramu.jkt for those of you who have not tried, you are missing out! My fav is this juice called "Pelipur Lara" it taste like strawberry milkshake but healthy version. Special thanks to @menaindonesia for teaching me making a DIY earrings made from local strands from Flores, it was a cool experience
.
Pants from @wastu_studio
Purchase in @thegoodsdept
.
#madeinindonesia
#localbrand
#umeasia
#cutandlane
#clozetteid
+ View more details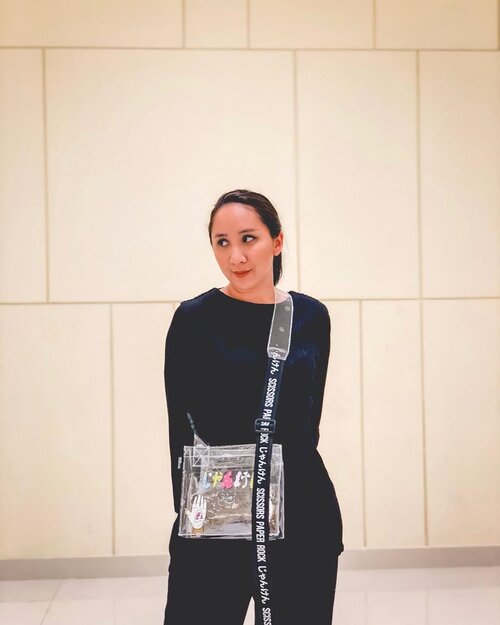 Few days ago, i went to @lipat.id launching event wearing my newest and current favorite sling PVC bag from the collaboration of @scipaprock X @muklay
.
Everything about this bag is so vibrant and creative, because you can custom your own PVC bag using a limited edition stickers designed by the amazing illustrator himself. I love how it is easily match with a lot of my outfits and makes the simplest outfit become more stylish and edgy. This bag is EXCLUSIVE only available at @thegoodsdept
.
Captured by @indra613
.
#scipaprockxmuklay
#exclusive
#clozetteid
+ View more details
Attending @ikyk2011 new and exclusive collection for @thegoodsdept, i am all wrapped up in IKYK beautiful set
.
Let me just say, @anandiaputri the brain behind the brand never cease to amaze me. The collection is called "Moon Flower" which is based and inspired on how she welcome Ramadhan filled with happiness and blooming feeling (Perasaan Berbunga-bunga). Therefore, you will see a variety of vibrant color but mix with an Edgy design filled with layering and different combination of fabrication
.
The fabric that is used it is so comfortable, lightweight, and have different texture which is a perfect combination for Indonesia weather especially for Ramadhan
.
So girls, if you want to stand out, look amazing but still feel comfortable during Ramadhan/Lebaran (Raya day), you better hurry! Because they are selling out fast and only available at @thegoodsdept
.
Special thanks to @ikyk2011 @thegoodsdept @amrit_dodani @wandi1d @chunkychunkchan @valltanata you guys are LIT!
.
#ikyk
#ikyk2011
#moonflower
#thegoodsdept
#clozetteid
#ootd
+ View more details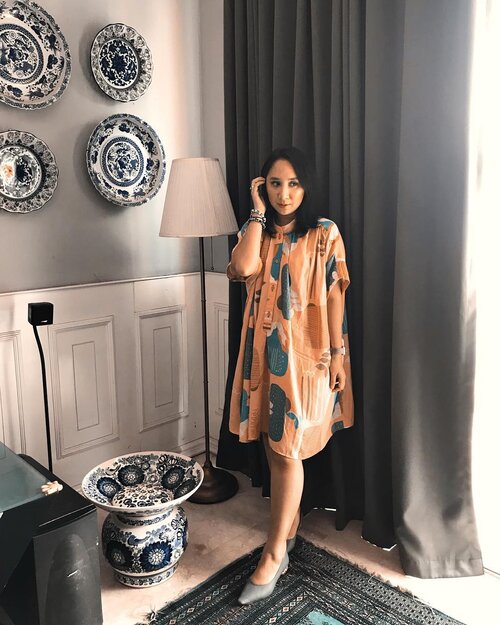 + View more details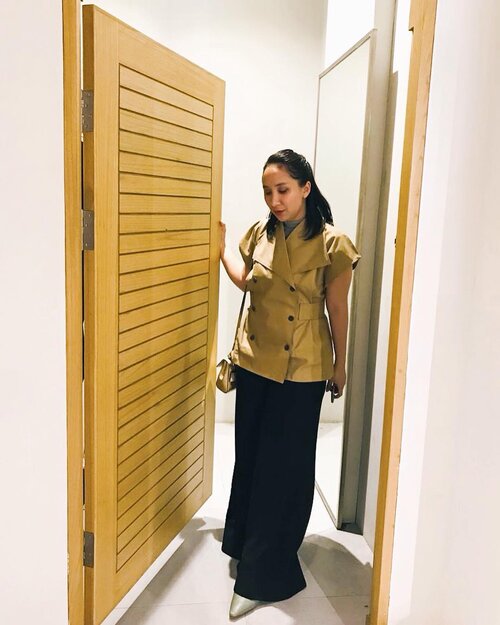 + View more details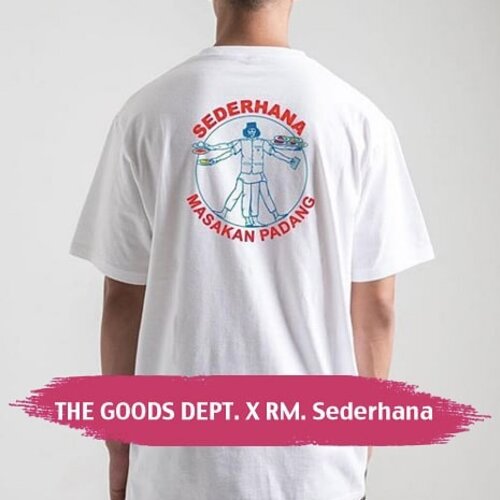 [THE GOODS DEPT. X Restoran Sederhana Asli]
.
Bulan September 2018, fashion retailer THE GOODS DEPT., berkolaborasi dengan 2 food brand dan merilis koleksi merch. Kedua brand tersebut adalah Sederhana Asli & Pizza Place. Koleksi ini masih dijual secara ekslusif di marketplace Tokopedia dan THE GOODS DEPT. Kemang.
.
Merch yang dihadirkan berupa kemeja, kaus dan tote bag. Harganya sendiri mulai Rp100.000-Rp300.000.
.
Tag teman kamu yang suka banget makan di RM. Sederhana Asli dan Pizza Place, yuk!
.
📸 @thegoodsdept
#ClozetteID

+ View more details
loading ...
Back To Top