loading...
Search
13 RESULTS FOR TRAVELAWESOME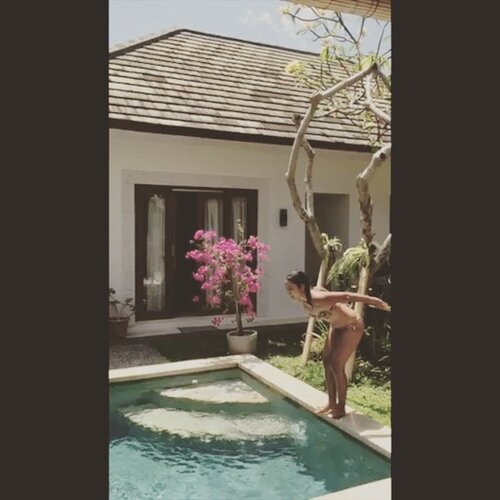 + View more details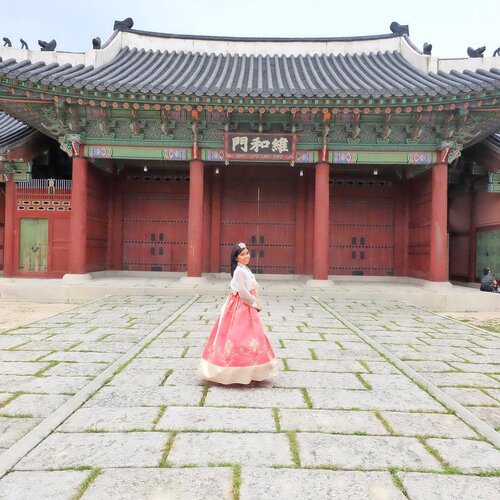 + View more details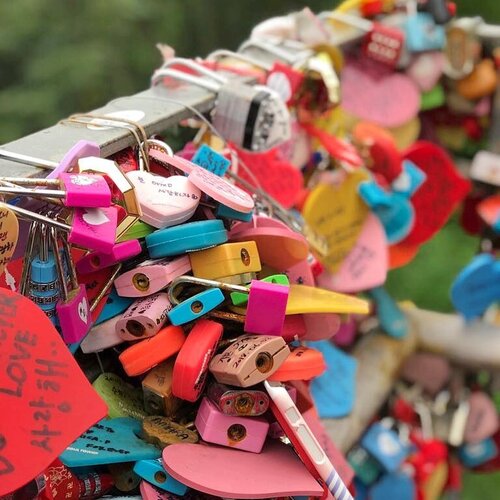 + View more details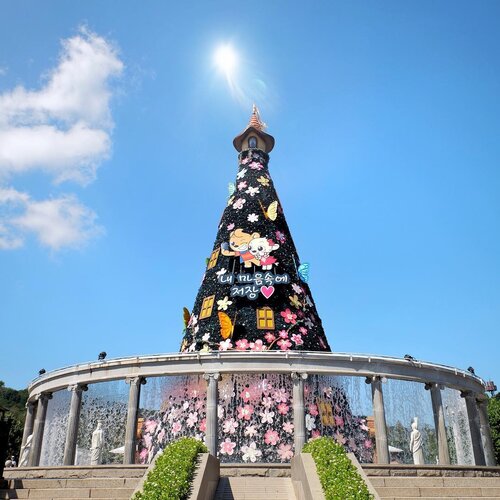 + View more details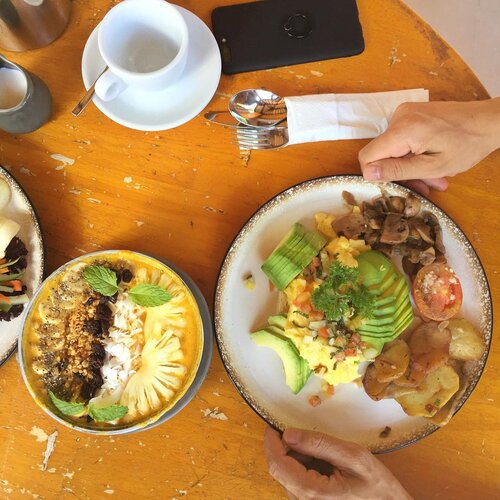 Another
#StoryOfMyLife
this sunday. Teringat ketika ada teman bertanya;"Nie, apa yang buat kamu demen masak?"Tanpa pikir panjang dan singkat aku jawab, "Aku suka makan!" Saat itu aku cengengesan bagai anak kecil kesenangan dapat permen lolipop. "Dan mama."Ada hening diantara aku dan temanku, sebutlah Marimar. Dari wajahnya aku bisa liat tanda tanya besar yang masih belum terjawab dengan pasti. Karena kepastian itu penting, sodara!
#LAH
"Aku suka makan. Makanya aku jadi senang masak. Awalnya aku nggak suka masak. Repot gitu. Apalagi bebersihnya. Cuma jadi seneng aja bisa masak dan enak kemakan." Aku tersenyum memandangnya, sembari memotong-motong sayur mayur, "Mamaku itu jago masak banget! Dia menuntut aku untuk bisa masak juga." Aku terdiam sejenak, "Kayak dia.""Apapun yang dipegang beliau itu bisa enak. Dia nggak pengin aku cuma jago kerjaan kantor. Tapi jago juga di dapur. Bagi beliau, kebahagiaan itu asalnya dari dapur, meja makan." Aku masih konsen memotong seraya pikiran sedikit melayang mengingat-ingat bagaimana kala mama suka ngamuk-ngamuk kalau aku males belajar masak. "Kamu tahu, dulu, kita pernah masak nasi goreng di rice cooker. Saking belum mampu gajiku untuk beli kompor listrik."Aku menolehkan wajah ke Marimar, "𝐌𝐚𝐦𝐚 𝐛𝐢𝐬𝐚 𝐦𝐚𝐬𝐚𝐤 𝐝𝐚𝐥𝐚𝐦 𝐤𝐞𝐭𝐞𝐫𝐛𝐚𝐭𝐚𝐬𝐚𝐧. 𝐊𝐚𝐫𝐞𝐧𝐚 𝐦𝐞𝐧𝐮𝐫𝐮𝐭 𝐦𝐚𝐦𝐚, 𝐤𝐫𝐞𝐚𝐭𝐢𝐯𝐢𝐭𝐚𝐬 𝐤𝐢𝐭𝐚 𝐚𝐤𝐚𝐧 𝐛𝐞𝐫𝐤𝐞𝐦𝐛𝐚𝐧𝐠 𝐤𝐞𝐭𝐢𝐤𝐚 𝐝𝐢𝐡𝐚𝐝𝐚𝐩𝐢 𝐤𝐞𝐭𝐞𝐫𝐛𝐚𝐭𝐚𝐬𝐚𝐧. 𝐃𝐚𝐧 𝐣𝐚𝐧𝐠𝐚𝐧 𝐣𝐚𝐝𝐢𝐤𝐚𝐧 𝐤𝐞𝐭𝐞𝐫𝐛𝐚𝐭𝐚𝐬𝐚𝐧 𝐢𝐭𝐮 𝐣𝐚𝐝𝐢 𝐦𝐚𝐬𝐚𝐥𝐚𝐡 𝐮𝐧𝐭𝐮𝐤 𝐦𝐚𝐣𝐮 𝐝𝐚𝐧 𝐡𝐢𝐝𝐮𝐩." Mataku menerawang. "𝙈𝙚𝙣𝙪𝙧𝙪𝙩 𝙢𝙖𝙢𝙖; 𝙠𝙚𝙡𝙪𝙖𝙧𝙜𝙖 𝙞𝙩𝙪 𝙗𝙚𝙧𝙖𝙨𝙖𝙡 𝙙𝙖𝙧𝙞 𝙢𝙚𝙟𝙖 𝙢𝙖𝙠𝙖𝙣 𝙙𝙖𝙣 𝙙𝙖𝙥𝙪𝙧. 𝘿𝙞 𝙢𝙖𝙣𝙖 𝙠𝙞𝙩𝙖 𝙗𝙚𝙧𝙠𝙪𝙢𝙥𝙪𝙡, 𝙗𝙚𝙧𝙩𝙪𝙠𝙖𝙧 𝙘𝙚𝙧𝙞𝙩𝙖, 𝙩𝙚𝙧𝙩𝙖𝙬𝙖, 𝙨𝙪𝙨𝙖𝙝 𝙨𝙚𝙣𝙖𝙣𝙜." Tanganku kembali sibuk beradu dengan pisau, "makanya, omelan yang paling sering aku denger, 'ᴘᴇʀᴇᴍᴘᴜᴀɴ ᴊᴀɴɢᴀɴ ᴊᴀɢᴏ ᴍᴀɪɴ ᴋᴏᴍᴘᴜᴛᴇʀ ᴀᴊᴀ. ᴛᴀᴘɪ ᴊᴜɢᴀ ʜᴀʀᴜs ᴘɪɴᴛᴇʀ ᴅɪ ᴅᴀᴘᴜʀ'.".- TO BE CONTINUED-..
#Nona_HitamPahit
#clozetteid
#followme
#agameoftones
#citygrammers
#createandcapture
#createcommune
#createexplore
#depthobsessed
#gearednomad
#lensbible
#moodygrams
#thecreatorclass
#theimaged
#tonebox
#artvisuals
#visualambassadors
#urbanandstreet
#globepeople
#globeshotz
#eclectic_shotz
#passionpassport
#walkingaround
#traveldeeper
#travelawesome
#traveldiary
#globetrotter
+ View more details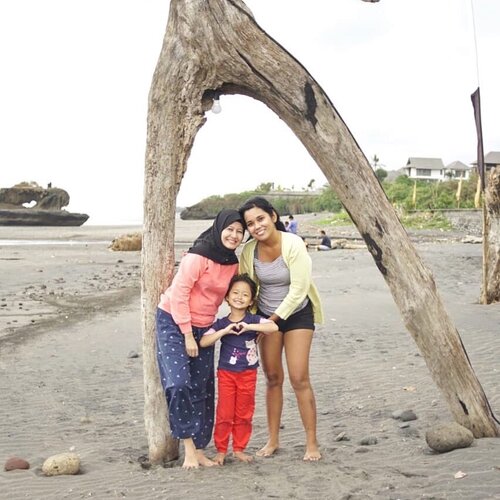 + View more details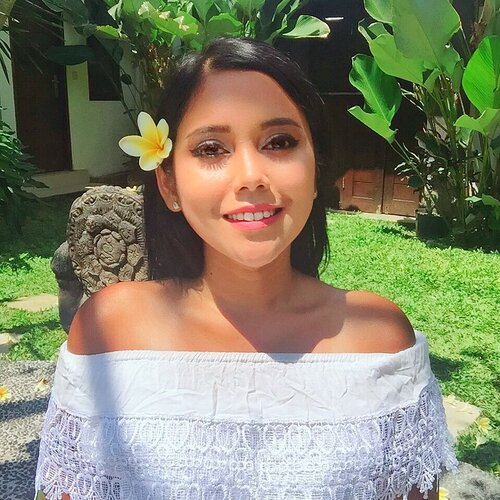 + View more details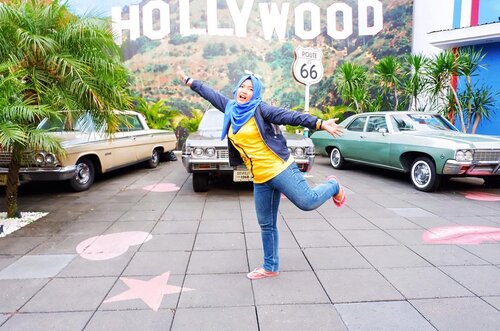 + View more details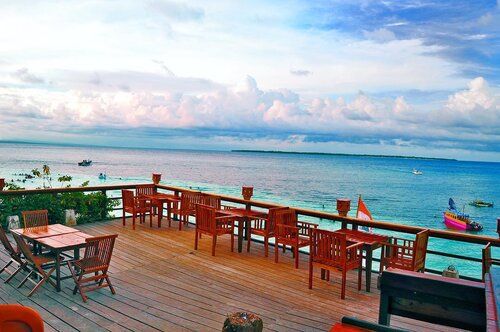 + View more details
loading ...
Back To Top