loading...
Search
835 RESULTS FOR UNIQUE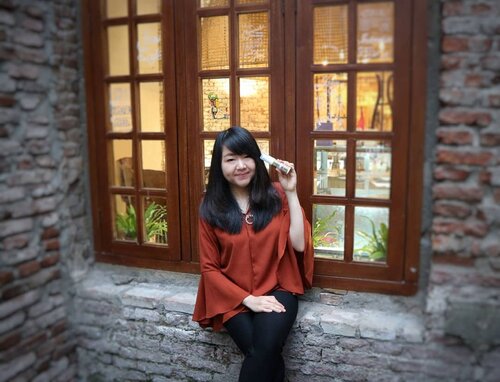 + View more details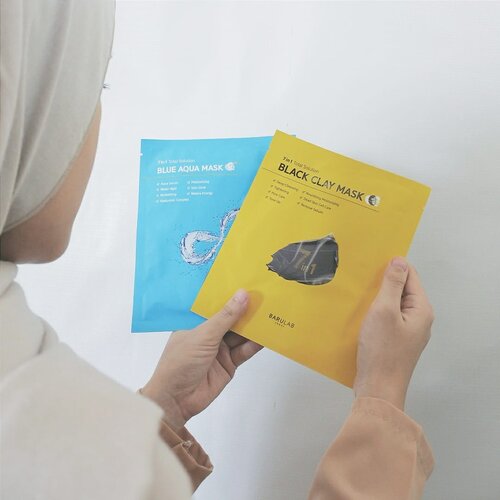 Korean facial mask never failed to amaze me. This time i try @barulab Black Clay Mask & Aqua Mask. Barulab offered me to try their products and they come to my home flying directly from Korea 😚🇰🇷Here's my quick review on these two:
PACKAGING - Just like another sheet mask, plastic single packaging. But i love that they included instruction with English for international users, very convenient.
FRAGRANCE - Unlike some Korean sheetmask that usually heavily-loaded with perfume, i can't find fragrance or perfume on the ingredient list of each package. They didn't smell funny, though.
BLACK CLAY MASK - This is an unique product, a clay mask that comes in a form of sheet mask. I never use something like this before. You can swipe to see the details of the mask. First, you apply two pieces of sheet mask with a layer of 'clay mask' beneath of it. Then you leave it for 40 minutes (pretty long, yes). The sheet mask then dried, you take off the mask & rinse with water. It feels like you're wearing some big 'pore-pack'. With just one application, i didn't see a big change on my skin but i pretty sure my skin doesn't feel dry. This is a good and innovative way to use clay mask without being messy.
BLUE AQUA MASK - Basically more 'conventional' sheet mask. For people with dry skin, it's a must to use hydrating mask after clay mask. The sheet is very thin, adheres well to the skin, and lots of essence. It is nice and cool using this after using the Black Clay Mask before.
Overall, Barulab's sheet mask are pretty good. As i expected of Korean brand! They're pretty efficient and innovative. I give 9.5 out of 10 for these two 😉👍 @barulab_kr
#바루랩
#BARULAB
#블루아쿠아마스크 #블랙클레이마스크
#vsco
#clozetteid
#kbeauty
#kbeautyaddict
#kbeautyenthusiast
#beautyenthusiast
#beautyjunkie
#skincareenthusiast
#beautyblogger
#beautybloggerindonesia

+ View more details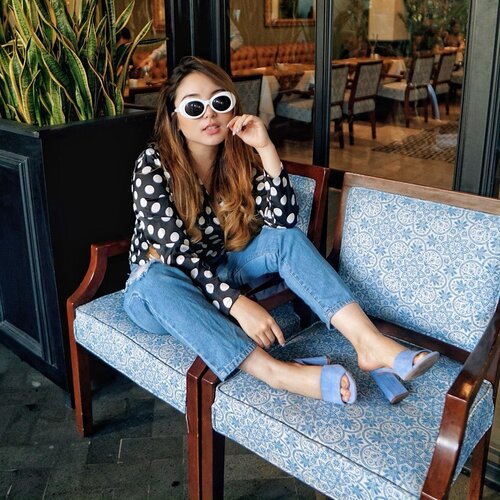 + View more details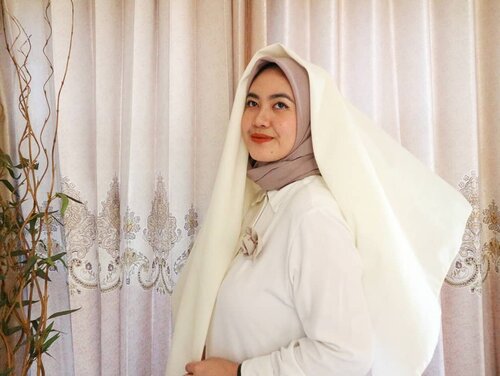 - Isvara Cotton Scarf -Scarf koleksi kedua dari SELF - CARE Series ini kami beri nama Isvara, yang artinya pemimpin yang berkuasa. Dengan scarf ini kami ingin menyampaikan kepada
#ladyjannah
bahwa kalian adalah khalifah fil ard, dan tentunya pemimpin juga bagi diri sendiri. Setiap masing-masing jiwa nantinya akan dimintai pertanggung jawaban atas kepemimpinannya.Isvara juga ingin menyampaikan kepada
#ladyjannah
bahwa setiap keputusan yang kita ambil, pastikan berasal dari diri sendiri. Bebas menentukan keputusan dan pendapat adalah bentuk dari Self-Care dan hak sebagai manusia. Tentunya juga, pemimpin yang cerdas akan selalu mencari tau mana yang bathil dan mana yang haqq. Gunakan hak mu untuk yang haqq.... Beside that, you are unique to yourself. Be yourself, always. ❤Kami persembahkan Isvara.
#ladyjannah
#adinatelier
#iamladyjannah
#clozetteid

+ View more details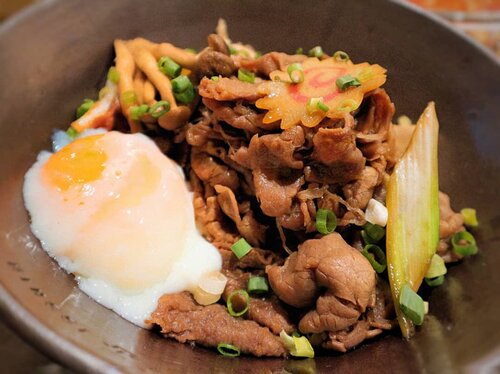 Happy Satur-yay! Sudah din din? Kalo belum, @isshin.indo bisa jadi salah satu restoran Jepang yg wajib dicoba...Jarang-jarang 'kan bisa melihat makanannya dimasakin chef-nya langsung di depan kita..😊.Nah, disini aku coba'in menu set bestseller mereka, yaitu Sukiyaki Don with Premium quality US Prime Beef 🥩🥩🥩.Dalam 1 menu-set Sukiyaki Don terdiri dari nasi, beef, jamur shirataki, onsen egg, tofu, vegetables, chawanmushi, dan miso soup...Overall, aku suka tekstur dagingnya yg fresh, empuk & juicy .. As you can see, porsinya banyak dan mengenyangkan! 😆👌..On Frame:US Prime Beef Sukiyaki Don (don, chawanmushi, miso soup, kimchi, horenzo)😋 : 👍👍👍👍📍 @isshin.indo Central Park Mall💰 Idr. 129K.....@mavenfulindonesia@qraved.
#isshinIndo
#sukiyakidon
#japanese
#beef
#heartwarmingbowl
#MeisUniqueCulinary
+ View more details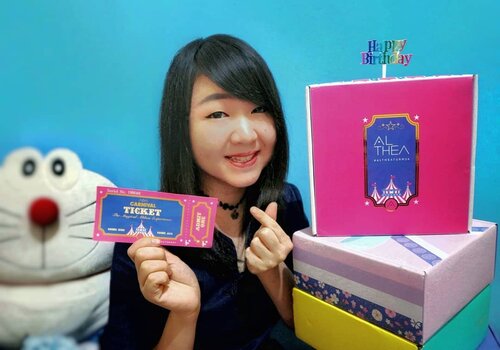 생일 축하해 , Althea Korea!!! 🎶🎵🎶
Happy Birthday to my all time favourite K-Beauty online shop, ALTHEA KOREA! 😘💞
Omo! How time flies so fast! ALTHEA TURNS 3!!! 😆
.
As you know, this is one of my favourite online shop with unique concept, affordable prices, and fast delivery directly from South Korea..😍💓
.
Thank you for being so generous and always sending us with excellent services.. 😊👌💞
I'm so proud to join as one of your lucky
#AltheaAngels..
.
Swipe ⬅️➡️ to see my birthday cake 'tower' creation for
#AltheaTurns3
and my magical carnival haul!
.
Yup! On this Magical Carnival season, I also got these cute items with my purchases:
💞 Limited Edition Carnival Box, Balloon, and Lollipop 🎁🎈🍭
💞
#FlyMetoKorea
lucky draw ticket (win a round trip to South Korea + 2 Lotte World tickets)
.
So cute, right? 😍😜 Visit @altheaKorea |
www.althea.kr
for more details..
.
Wish me luck to win a trip with my mom to South Korea! 🙏💞✈️🛫🛬
.
.
.
.
.
#AltheaKorea
#contest
#AltheaCarnival
#AltheaBirthday
#KBeautySkincare
#beautyjunkie
#IndonesianBeautyBlogger
#KBeautyLovers
#beautybox
#beautyhaul
+ View more details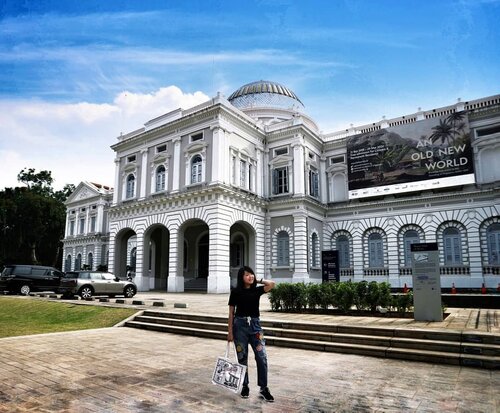 "A nation is great not by its size alone..It is the will, the cohesion, the stamina, the discipline of its people and the quality of their leaders which ensure it an honourable place in history" - Mr Lee Kuan Yew.Pengen tau sejarah Singapore secara instan? Coba deh berkunjung ke National Museum of Singapore.. Berbeda dengan museum bersejarah pada umumnya, museum ini tuh dikemas dengan konsep modern, sehingga nggak terasa membosankan..😍.Honestly, aku bukan anak yg antusias banget dengan sejarah.. Eh, pas berkunjung kesini, aku malah jadi tertarik untuk explore setiap spot-nya..🤩.Selain konsepnya unik, tempatnya instagrammable pula! Jadi sekalian hunting foto di depannya, deh.. 😆 Kalian tertarik berkunjung ke Singapore dalam waktu dekat?Psst, aku punya rekomendasi 9 tempat instagrammable yang wajib dikunjungi di Singapore, mulai dari yg free hingga berbayar tapi bisa jadi jauh lebih murah dengan @travelokaxperience...Penasaran? Mampir yuk ke
#MeisUniqueBlog!
Link:
http://www.uniqueblogofmei.com/2019/10/tempat-wisata-instagrammable-singapore.html
......
#TravelokaXperience
#XperienceSeru
#exploreSingapore
#girlpowertravel
#NationalMuseumofSingapore
#picoftheday
#TravelokaBlogContest2019
#VisitSingapore
#ootd
#instasg
#travelgram
+ View more details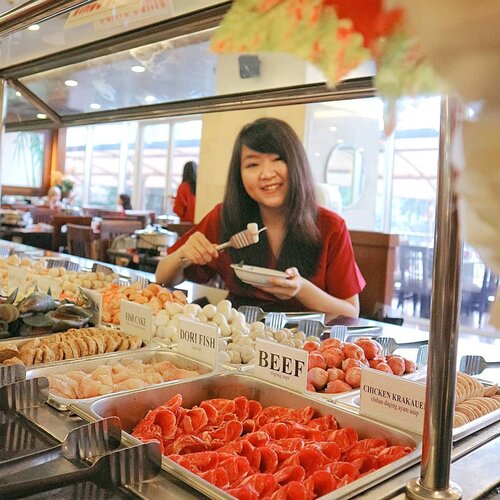 Setiap kali ke Hanamasa, aku jadi inget momen ultahku disini deh.. 💕 IMO, Hanamasa tuh satu-satunya resto AYCE yg cocok buat ngada'in event gathering, arisan, dkk.. Disini nggak ada batas waktunya dan pilihan makanannya semakin beevariasi..😍.Anyway, jangan lupa ikutan campaign 'Dari Meja ke Meja' pas makan disini supaya ga ada makanan yang
#TersisaPercuma..
😊👌 Caranya gampang banget! Upload foto piring bersih kalian setelah makan via IG Story/IG Feed, lalu tag& mention @Hanamasa_id.. Periode upload s/d 20 November 2019..💙.Setiap foto yang di-upload = 1 voucher makan gratis untuk anak-anak pemulung dan ibu hamil yang tinggal di lingkungan TPSA Bantar Gebang.. Nanti, mereka akan diajak makan di Hanamasa Metropolitan Mall..💞💞💞.Swipe ⬅️➡️ buat liet contoh piringku.. 😊👌.....
#ClozetteID
#ClozetteIDxHAnamasa
#allyoucaneat
#ayce
#MeisUniqueCulinary
+ View more details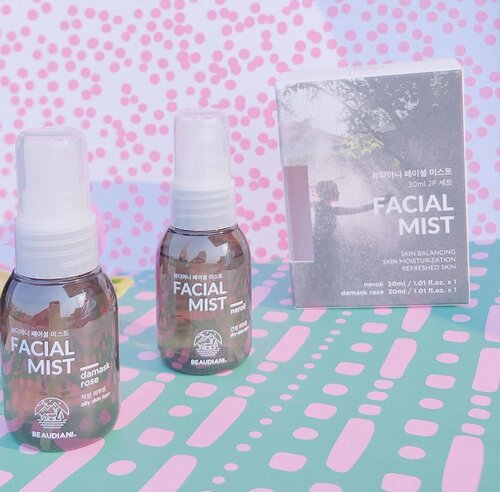 What's this? The cute mini bottle from @beaudiani @beaudiani_global 😍
BEAUDIANI FACIAL MIST 💧
Neroli (dry skin type)
Damask Rose (oily skin type)
How much do you need to face mist? for me, every day I definitely use face mist because I need extra hydration, instant freshness, and so it's not easy to sleepy😁
What are the advantages of face mist Beaudiani? first of all I was quite impressed with the ingredients because for me this content was quite unique and I just met this product 😍
It uses citrus aurantium dulcis flower oil helps for dry skin and a base of carrot seed oil which helps to make skin healthy. Its full moist and continuous moisturizing makes tired skin moist and healthy. Also, delicate citrus aurantium dulcis flow er oil (neroli oil) fragrance helps to uplift the mood. Is perfect for me who is moody 😆
Which of these two variants am I using? I use both! because in today's weather, my skin is easily dehydrated and the first aid is to use face mist. And also when going to reapply and after reapply sunscreen I usually use face mist for extra freshness and to boost my mood 🎀
I want to know how you use face mist, tell me 🥰
대단히 감사합니다 @madforcos ❤️
#beaudiani
#beaudianiglobal
#madforcos
#madcos
#frmadcos
#facemist
#skincare
#makeup
#beauty
#clozette
#clozetteid
#skincarecommunity
#skincareblogger
#skincareblog
#abskincare
#abcomunity
#abblogger
#kbeauty
#kbeautyblogger
#kbeautyblog
#skincareblogger
#beautybloggerindonesia
+ View more details
loading ...
Back To Top