loading...
Search
29 RESULTS FOR WOUND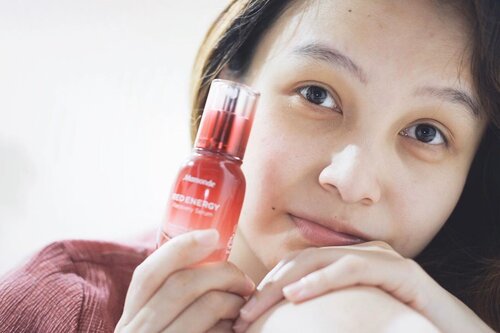 Uda mayan penaaran sih sama produk Red Energy Recovery Serum @mamondeindonesia !! 💃🏻 Nah ulik dan diulik rupanya di dalam serum ini di dalamnya ada: 2 brightening ingredients, 4 Anti- Aging ingredients and Wound Healing Ingredient ( read more on my blog ) 🥰😍 Serum ini juga sudah hasil riset selama 28 tahun dari berbagai bunga yang dikembangkan di Mamonde Garden. Nah foto ini bare skin, abis aku pake Red Energy Recovery Serum on my night skincare routine sebelum moisturizer. Bisa dipake daytime juga kok klo mau.. Belum berubah kayak Park Shin Hye sih emang cuma mulai moist iye. Berasa muka lembab gimana gitchu.. And please be noted, ada kandungan alcohol inside buat kalian yang sensitive to alcohol 🤗
#MamondeIndonesia
#RedEnergyRecoverySerum
#Clozetteid
@clozetteid
#MamondeXClozetteIdReview
+ View more details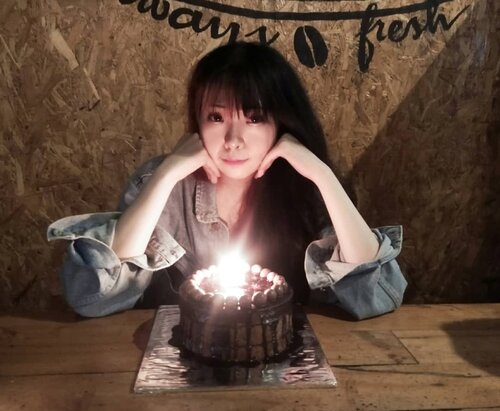 Your birthday girl. Fluffy and fuwa-fuwa..Ok, it's time to make a wish, right?God, i just want to be more inspirative, more productive, more creative, more beautiful inside-out, and keep doing my best to make a wonderful artwork. Such a honour for me, if my artwork and my lifestory can lifting others ans give an inspiration to others..Thankyou for all these wounds, life. You make me grew up to be strong and independent woman. Brave, have a courage and faith to against every illness and problems that push me down 'til the bottom, prevented me to pursuing all my dreams..But one thing you should know, i will never ever give up 'til the end of my life, no matter what happen - i believe nothing is impossible.I'm a stubborn. Stubborn enough to keep all of my dreams and make it true - one by one. Thankyou for teach me about patience, life..Through all the tears, i put all of my dreams and future in the name of Jesus, the One that always hear me crying in the middle of the night : for every struggle, every wounds. A place Where I can feel sweet caresses and rest everytime i feel so tired..."Dear me...She struggled with herself, too. I saw it --I saw the inconceivable mystery of a soul that knew no restraint, and no fear, yet struggling blindly with itself.Keep on fighting, dear me...".With love, Me ❤..Oh one thing i should never forget, i hope all my coming soon projects in 2020 will be amazing, inspiring, and I WILL FIND MY A-TEAM SOON ❤ See you my future A-team, i can't wait to see you all! 😄..
#birthday
#Birthdaygirl
#makeawish
#お誕生日 #ハッピーバースディ #バースディ #
#creative
#artist
#art
#creativecontent
#clozetteid
#Makeup
#style
#Beauty
#Cute
#girls
#fashion
#メイク  #ヘアアレンジ
#girl
#kawaii
  #ファッション  #かわいい
+ View more details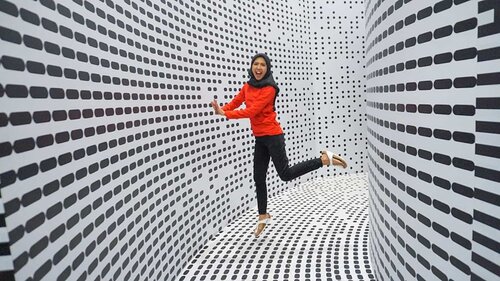 + View more details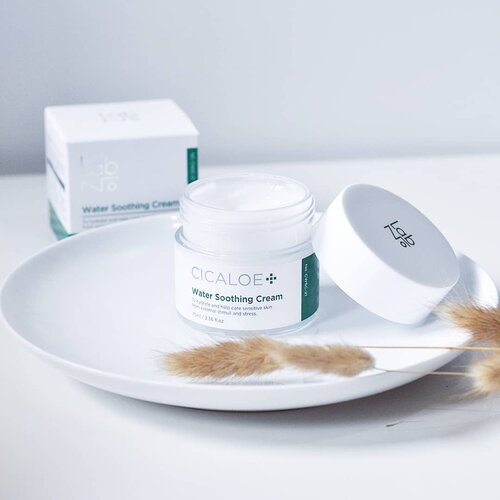 PERFECT MOISTURIZER FOR HUMID & WARM CLIMATE!
You know how hot the weather in Indonesia is nowadays, and when I kept using my thick AM moisturizing cream I used to love, my skin feels so greasy.
So I was really excited to try this @labno__official Cicaloe Water Soothing
#Cream
from @hicharis_official!
Texture: the fresh, light-gel texture is so lovely to wear daily, it absorbed quickly without any greasy layer.
Main ingredients are the main thing that caught my attention: Centella Asiatica (Cica) Extract and Aloe Barbadensis Leaf Juice as their 2nd and 3rd ingredients!
Cica is already well-known for its healing properties. With its abilities in reducing inflammation, speed-up the wound-healing process, increasing hydration level, and repairing skin's protective barrier with its antioxidant.
Aloe Vera is also a highly anti-inflammation ingredient. But because it also has enzymes, I can't use 'pure' aloe vera gel alone as a moisturizer.
This wonderful light gel moisturizer also contains glycerin, sodium hyaluronate, hyaluronic acid and ceramide.
Sadly, it also contains some irritating ingredients, such as: Orange peel oil, Bitter Orange oil, Lavender Oil & Eucaliptus Globulus Leaf Oil. So don't forget to patch test!
Performance: I've just tried it for a week, before I tried it, I have some bumps about to come out on my chin (thanks PMS!) but now it's gone! SWIPE TO SEE before-after ➡️ I got another bump in return though, but seems likely it won't turn into pimple.
And the other thing, my skin looks so dewy, but when I touch it (I know I should stop touching my face, but if I do my daughter will do it anyway lol) it's completely matte! ME LIKEY!
I'm still gonna try it for a bit longer to see how it really works on my sensitive skin. Will post the result on my blog for the further result, so stay tune!
In the meantime if you wanna try this fresh and light (and powerful!)
#Labno
#CicaloeWaterSoothingCream
, you can visit my @charis_celeb shop at:
https://hicharis.net/wennykyuuto/IfG
or click
#linkinbio
to get special price from IDR 365k to 318k.
#hicharis
#charisceleb
#charisshop
#ClozetteID
#clozetteambassador
#aestheticaccount
#minireview
#skincare

+ View more details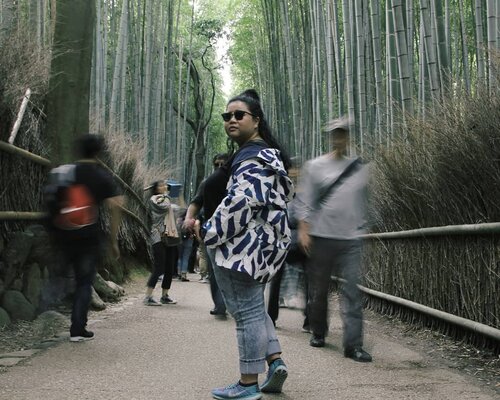 Lost in Japan. Lost some memories. Lost pieces of the past.
Or more likely throw it to the river and forget them.
I'm done running. I've drown in the vast crowd that run the street here.
Yet here I've been learning to walk.
Black as night, didn't see it coming. So lost in thought, so faraway.
I went there, you went the other way.
I got no more black and blue left. Wound are healed, cuts are stitched.
Fly back and see if I found my way back home.
#DinsDayOff
#WheninJapan
#Arashiyama
#HomeAwayfromHome
#LibraSeasonTrip
#TeamPixel
#ipreview
via @preview.app
#aColorStory
#ClozetteID

+ View more details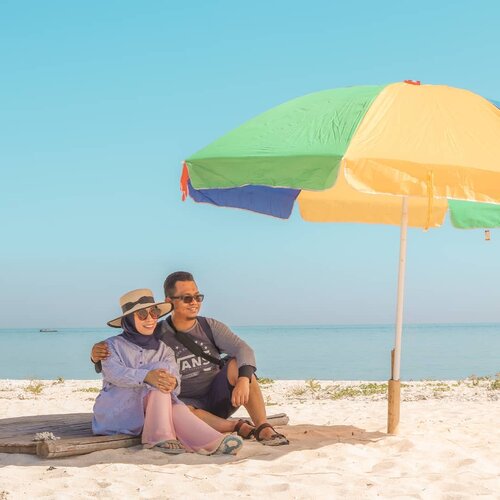 + View more details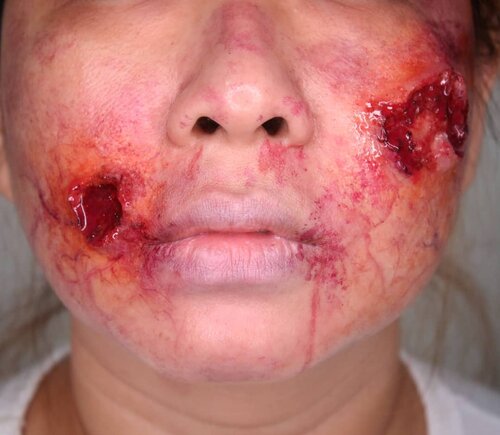 + View more details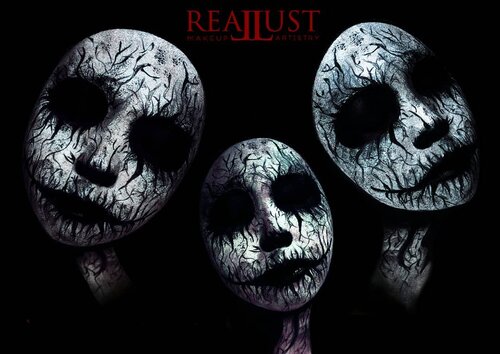 Pembicaraan singkat dalam sebuah sesi : .💬Murid : 'bikin ini susah nggak kak?' 💬Saya : 'nggak sama sekali. Justru ini kreasi yg paling mudah'💬Murid : 'kok kayaknya susah ya kak?....'💬Saya : 'Iya, yg susah adalah bagaimana mengekspresikan seluruh emosi, luka, dan passion yg berkecamuk, intinya setiap karya yg kamu hasilkan harus memiliki jiwa, harus bernyawa. Itu baru seni. Kalau tak memiliki makna, itu bukan seni namanya. Seni itu harus bisa dirasakan'.💬Murid : 'caranya gimanya kak?'💬Saya : 'just follow your heart. Feel your emotions, and paint!'.I can say this is the most easiest and the hardest facepainting creation. I just need to play around with black and white facepaint and put on my face. The hardest part is to express the wounds from the demon inside through every random line that full of emotions. I have to express and shows the emotions through the line - show 'that worse feeling' of being broke, create the nuance, show the pain, and every details trying to tell the world that its ok to being broke. As long as i give an impact to everyone, through my spirit, artwork, passion, and life's story..Gloomy Sunday, 23.35Paint the palette black and gray..Stary-Stary Night (a song for my muse, Vincent Van Gogh) resound in my room. Without the light. Nothing more comfortable than to stay in the darkness - all alone. Because inspirations and ideas just pop-up when i'm alone. I fell in love with solitude. Hiraeth. A loner. I don't like crowded place - At all. It makes me feel dizzy, and then i feel like i lost myself. And i will look like a grumpy cat behind my fake smile..REALLUST MAKEUP ARTISTRY[ I N N E R D E M O N ].They say don't let them in. They say it won't be hard. But when i'm turn away, the demon seems to stay.Angel please keep on fighting. Angel don't give up on me today.'cause the demon stay all there, they just keep fighting. The Demon don't play by the rules...
#Beauty
#fashion
#style
#sfxmakeup
#artist
#art
#facepainting
#specialeffectmakeup
  #モデル  #メイク  #ヘアアレンジ  #オシャレ  #メイク  #かわいい 
#instastyle
#girl
#beauty
#kawaii
  #コーディネート  #ファッション  #コーディ  #ガール
#clozetteID
#specialeffect
#SFXartist
#makeup
+ View more details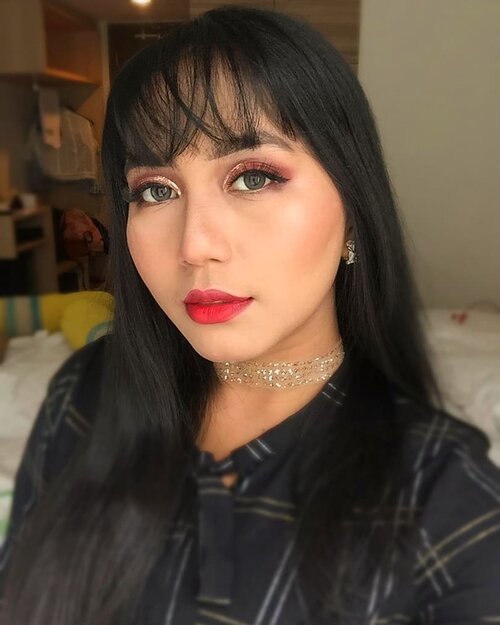 + View more details
loading ...
Back To Top