loading...
Search
17 RESULTS FOR ILLIYOON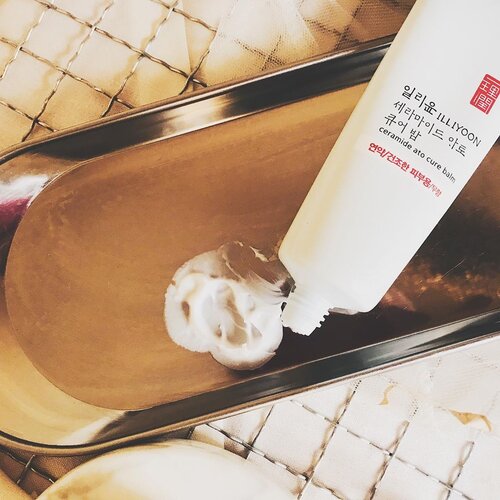 🧴 MOISTURIZER yang kali ini saya mau bahas tentu saja @illiyoon_official Ceramide Ato Cure Balm! Pada tahu gak sih kalo Illyoon masih satu grup sama Innisfree, Etude House, dan Laneige? Illiyoon ini ada di kisaran low end brand jadi masih terjangkau oleh sobat sobat miss queen macem saya.Yang saya suka, Illiyoon memang konsisten dalam branding produknya untuk moisturizing baik buat pemilik kulit sensitif dan kering. Jadi kamu yang pemula gak usah ribet mikirin apa yang bagus buat kamu. Cek aja IG-nya.Karena untuk kulit sensitif, sama sekali enggak ada wangi dan memang gentle. Yang terkenal itu Ceramide Ato Concentrate Cream, yang gak pernah saya coba sehingga gak tahu apa bedanya dengan versi balm. Yang jelas balm itu bukan balm, kayaknya sih untuk membedakan saja dengan produk Illiyoon lain dari segi konsistensi tekstur. Bentuknya thick namun tidak tebal macam Greenderma Nature Republic yang pernah saya post beberapa waktu lalu. Masih enak digunakan jika kulitnya normal dan bahkan berminyak.Karen kondisi kulit saya unik, dehidrasi-kering-berminyak, saya justru suka menggunakan produk thick macam gini saat musim hujan. Apa ya, rasanya kelembapan seperti terangkut juga dalam kondisi begini ketimbang musim kemarau 😂, bikin kulit kayak kering. Jadi pake ini tuh enak.Dan tentu saja ceramide sebagai lemak yang bisa membantu memperbaiki skin barrier dan menjaga kelembapan gak hanya baik jika kulitmu terasa kering. Misalkan kamu ngalamin over exfoliation, yang umumnya perih, iritasi, dan kering juga, bisa kok pake ceramide buat memperbaiki kondisi kulit. Kulit kita juga memproduksi ceramide, yang bisa "rusak" sewaktu waktu karena sabun, air panas, lingkungan kotor, dan hal hal lain yang bisa membuat kelembapan kulit tidak terjaga. Berbeda dengan collagen, yang molekulnya terlalu besar sehingga sulit untuk "menambal" kulit, ceramide bawaan skincare bisa memperbaiki abnormalitas barrier dengan cara membuat multi layer struktir lamellar dengan lemak lainnya antar sel di stratum corneum. Jadi nih kalo kamu ada dermatitis atau kering dan dehidrasi kulitnya, sangat mungkin kulitmu mengalami defisiensi ceramide
+ View more details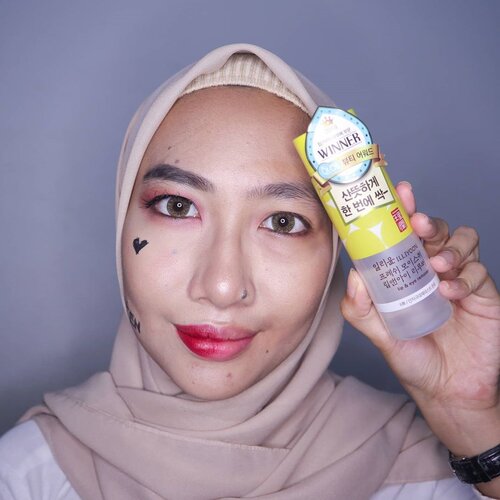 + View more details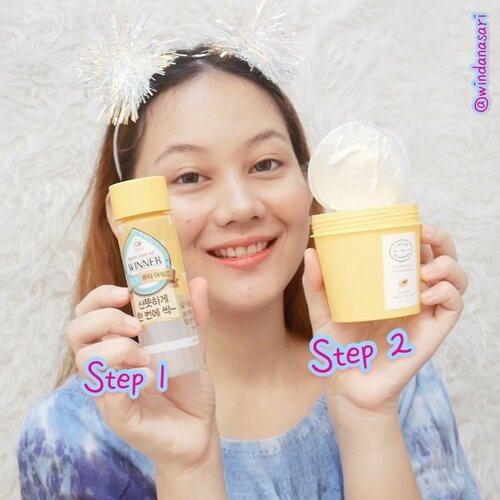 Lets get unready with me, cuma pakai 2 produk aja makeup langsung luntur lho wuoww! 😱 untuk eye&lip remover aku pakai produknya @illiyoon_official karena daerah mata aku itu suka gampang perih kalo kena produk remover yg ga cocok. Dan untuk full makeup diwajah aku pakai cleansing balm nya juice to cleanse 😍.𝐖𝐡𝐚𝐭 𝐚𝐧𝐝 𝐰𝐡𝐨 𝐦𝐢𝐠𝐡𝐭 𝐥𝐢𝐤𝐞 𝐢𝐭? 😍 (ILLIYOON Remover) .🍋 Kamu yg males bersihin makeup waterproof karena susah dihilangin, produk ini oke bangett sekali usap hilang dong 🥺🍋 formulanya ringan dan lembut banget🍋 Simple banget untuk bersihin makeup, sekali usap makeup langsung luntur 🍋 Tidak mengandung mineral oil dan free of fragrance ..💢 Cons :⛔️ Harga agak pricey untuk lip and eye remover doang, tp kalo km punya kulit yg sensitif di area mata dan bibir, produk ini worth it bangettt ❤️.. 🔆 Rating 9/10 ..𝐖𝐡𝐞𝐫𝐞 𝐭𝐨 𝐛𝐮𝐲 ?ILLIYOONFresh Moisture Lip & Eye Remover
http://hicharis.net/windanasari/JVc
(Or just Tap link in my Bio 🥰)
#illiyoon
#freshmoisturelipandeyeremover
#remover
#lipremover
#eyeremover
#CHARIS
#hicharis
@hicharis_official @charis_celeb
#clozetteid
+ View more details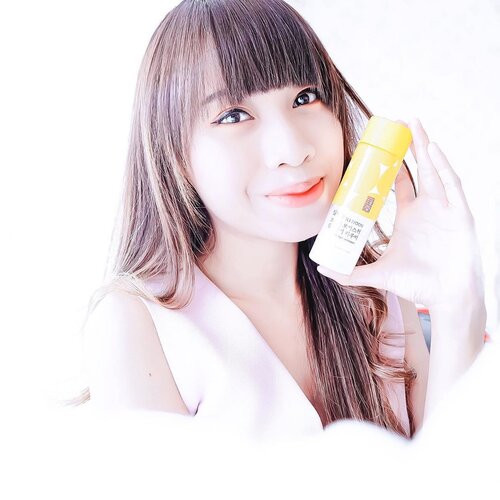 + View more details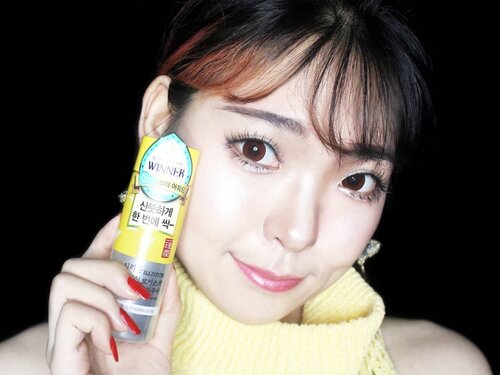 As an entertainer and work in beauty industry - i have to look perfect from top to toe, from Makeup, Hairstyle, Fashion, etc..I often wear a waterproof makeup to keep my makeup on its place without retouch many times. Especially when i have a crazy-busy schedule, attend an event, photosession, or another schedule..But when i wear a waterproof makeup, i have to remove it very clean, or it will leave acne, or other skin problem..I've tried Illiyoon Fresh Moisture Lip & Eye Remover that clearly remove waterproof and longwear makeup. Eventhough it has strong cleansing power, but containts very mild ingredients, and leaves skin around my eyes and lips feel very smooth and moisturized..Illiyoon Fresh Moisture Lip & Eye Remover formulated with coconut oil that can melt away makeup. Also Yuja, a Korean Citron that can revitalized tired skin around eyes and lips, just leaves skin feel moisturized..This is what i need, deep cleanse and easily remove waterproof makeup without rubbing many times. Because lips and eyes are sensitive enough, when you rubbing you eyes and lips area so many times, your eyes and lips area will getting irritated. But this cleanser perfectly remove waterproof makeup and leave the skin around the eyes and lips soft and moisturised. Just leave my skin fresh and clean. It doesn't leave any oily feeling..If you want to buy this product, you can save USD -1.35 (USD 10.35👉9.00) using AIYUKI8's Exclusive Offers through :
https://hicharis.net/AIYUKI/JT8...@hicharis_official
@charis_celeb
#illiyoon
#freshmoisturelipandeyeremover
#remover
#lipremover
#eyeremover
#CHARIS
#hicharis
#Charis
#CharisCeleb
#illiyoon
#illiyoonFreshMoisture
#KoreanBeauty
#KBeauty
#Korean
#KoreanMakeup
#BeautyBlogger
#BeautyVlogger
#illiyoonLipAndEyeRemover
#clozetteid
#Makeup
#Cosmetics
#style
#Blogger
#Blog
#Beauty
#girls
#メイク
#makeup
#style
#girl
#beauty
#kawaii
+ View more details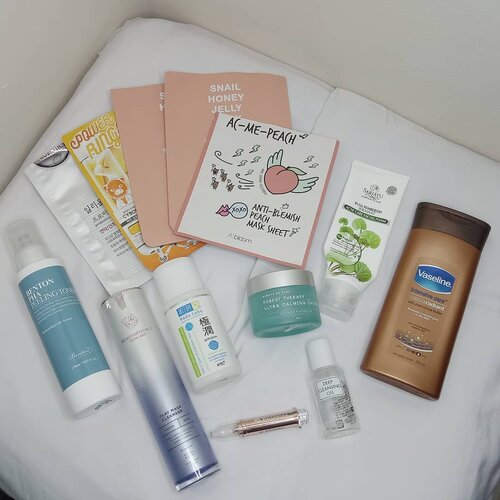 + View more details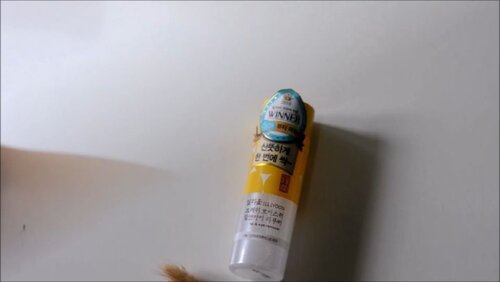 + View more details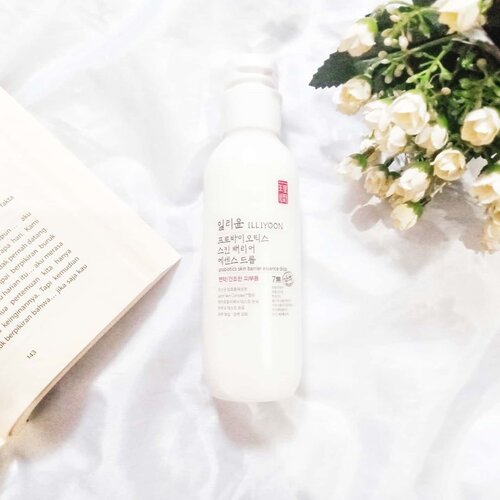 + View more details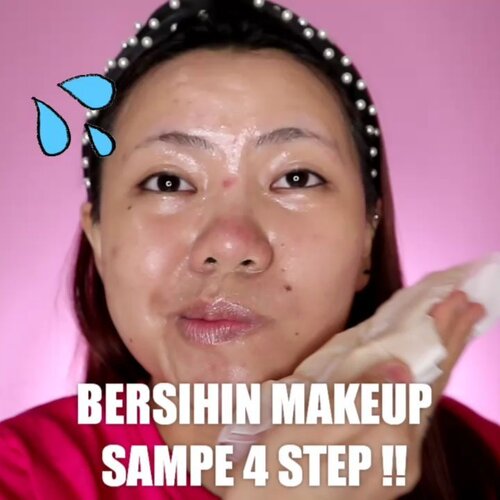 + View more details
loading ...
Back To Top