loading...
Lifestyle community
live a good life, bring the good vibe, and share to inspire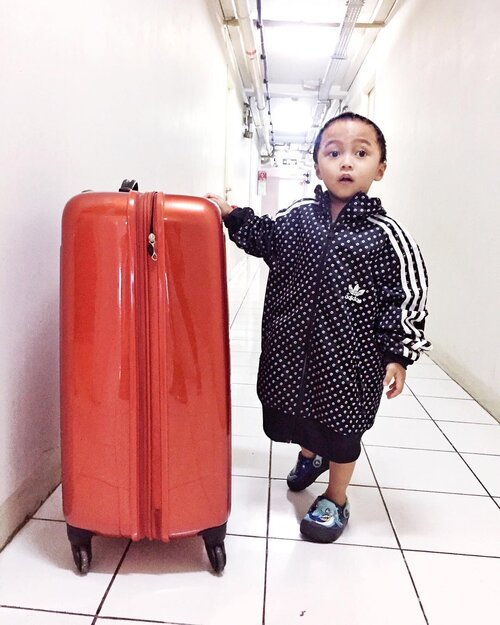 💩 The Bathroom Jokes 🚽."Robocar Poli pupup" "Kita ke rumah aki pupup" "Makannya habis pupup" "Sekolah seru pupup".Udah beberapa lama ini, tiap Xylo ngomong pasti pake kentut/pupup/pantat. SETIAP KALIMAT. Menyanyi pun ada kata-kata dia ganti dengan pupup..Udah gitu tiap selesai ngomong, dia ngakak sendiri seolah itu hal terlucu di dunia. Ibu stres. Kenapa sih bisa begitu? Lucunya di mana?.Setelah browsing-browsing, ternyata fase ini muncul setelah anak sukses toilet training! O_____O.Toilet training -> mengerti fungsi tubuh -> menganggapnya lucu. Wow nggak sih? Dan emang bener banget Bebe mulai jokes ini setelah dia berhenti ngompol. Sekarang udah jarang banget ngompol..Biar berhenti gimana? Jangan ditanggepin, tar juga dia bosen sendiri. Lengkapnya udah aku tulis di blog! Baca ya!.PS: Xylo pake jaket ibu 😂.
#clozetteid
#ootd
😂
+ View more details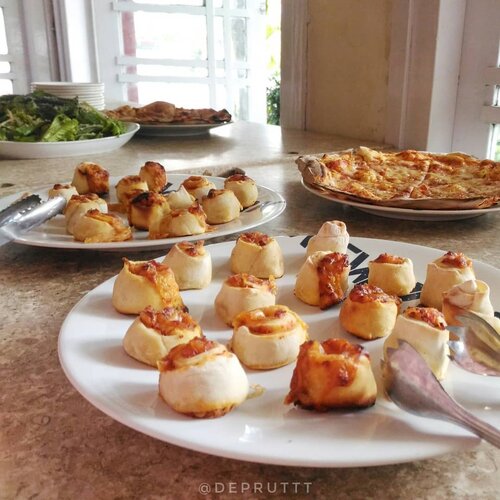 Workshop @beautiesquad
#BSworkshop
yang diadakan di @indiecologycafe kemarin makanannya dari @kala.kitchen ❤ terimakasih banyak sudah ikut support acara kami 😍
#support..Thanks
to sponsor :@secretgardenjogja @indiecologycafe @edelweiss.party.planner @pondok_sare@ariputra04 @laurent.id @avoskinbeauty @soganbatik @kohveestory @purbasarimakeupid @rubienabeauty @poppydharsonocosmetics @artisanpro @tammia_indonesia @id.biore @kaycollection @vitacremeid @mizzucosmetics @eminacosmeticsjogja @shylas.factory @thebodyheart @thehartzlashes @mybeautydiaryid @mapleyourdayAnd our Media Partner :@femaledailynetwork @bloggerperempuan @womantalk_com @eblushid @dreamcoid @feedme.id @styl_id
#clozetteid
#beautiesquad
#BeautiesquadxIndiecology
#BSkeJogja

+ View more details

+ View more details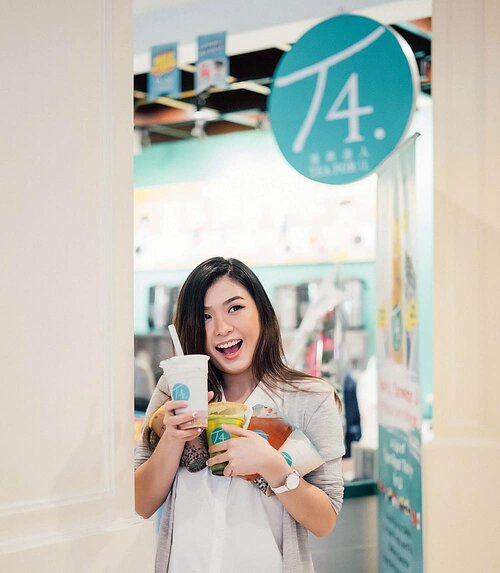 Can't be more excited than this!!My favourite @t4uindonesia is now open at East Surabaya 💃💃Alamat persisnya di Go Bounce Surabaya timur (next to Resto Padang Sederhana atau Natasha skincare Mer) dan di tgl 15-20 Maret ini ada promo Buy 2 Get 1 Free lhoooo!Syaratnya gini tok kok:1. Pembelian 2 produk minuman medium/large free 1 produk minuman small (pearl milk tea/mango royal tea)2. Hanya berlaku di T4 cabang Go Bounce4. Berlaku untuk Dine in dan take awayHappyyy bubblingg teaaa!! 😋😋
#t4uindonesia
#clozetteid
#borongt4u
+ View more details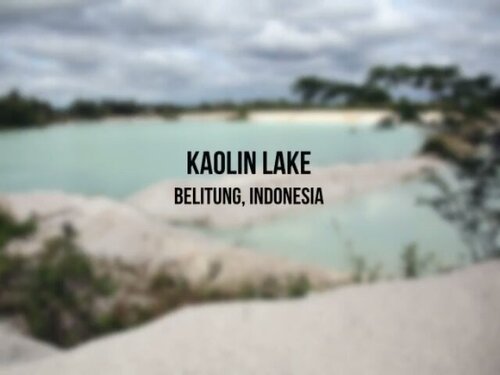 Hi Clozetters, apa kamu sudah pernah atau punya rencana berwisata ke Belitung?Selain pantai Tanjung Kelayang, replika SD Laskar Pelangi atau Museum Kata Andrea Hirata, ada destinasi menarik lain untuk kamu kunjungi, yaitu Danau Kaolin..Danau Kaolin sendiri merupakan danau yang terbentuk karena galian bekas pertambangan yang telah bertahun-tahun ditinggalkan. Dengan dataran putih serta airnya yang berwarna biru cerah, sudah pasti Danau Kaolin menjadi spot wajib bagi kamu yang hobi photography atau sekedar selfie untuk diupload ke socmed ya..
#ClozetteID
#danaukaolin
#wisata

+ View more details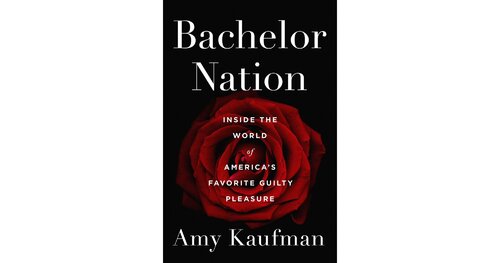 Kaufman talks about the horrors of the show, the pleasures of the show, and the future of America's strangest franchise.
Simak juga artikel menarik lainnya di Article Section pada Clozette App.

+ View more details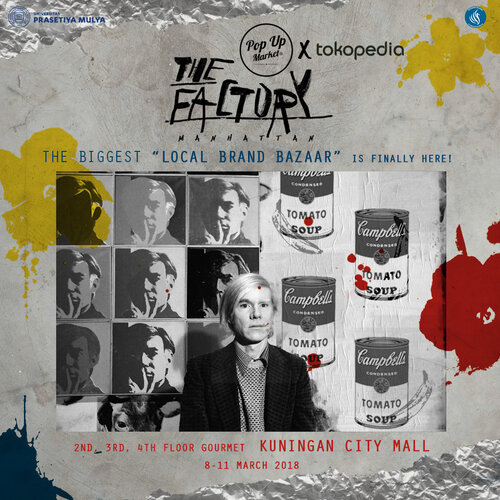 ...
Tahun ini Pop Up Market 2018 berkolaborasi dengan Tokopedia sebagai official e-commerce partner. Simak juga artikel menarik lainnya di Article Section pada Clozette App.

+ View more details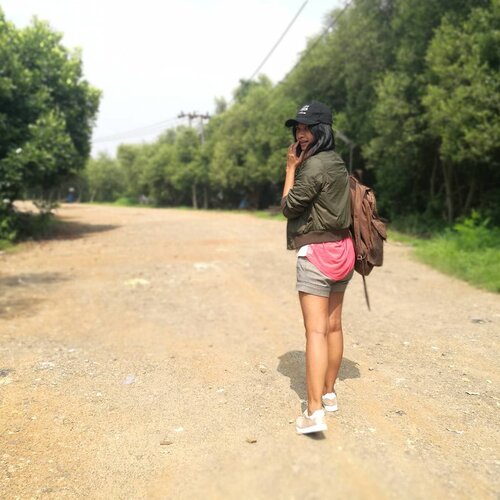 + View more details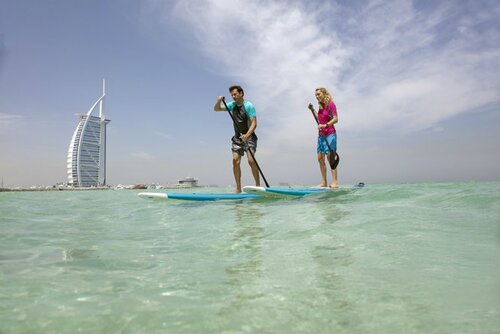 Ada beragam aktivitas di ruang terbuka Dubai yang bisa membuat Anda tetap sehat.
Simak juga artikel menarik lainnya di Article Section pada Clozette App.

+ View more details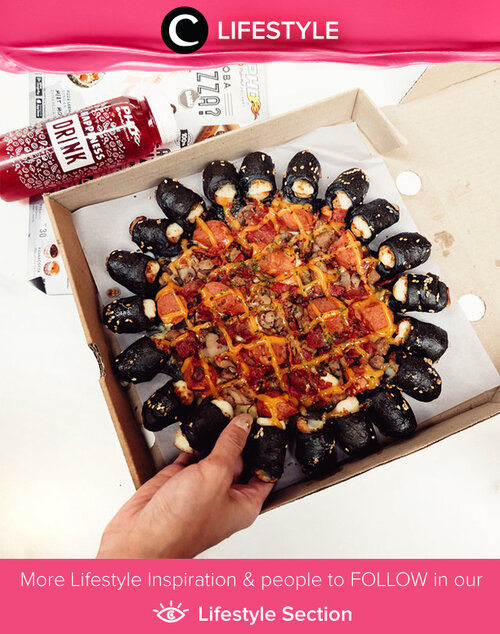 Are you curious to try black pizza? Simak Lifestyle Updates ala clozetters lainnya hari ini di Lifestyle Section. Image shared by Clozetter: @tiffanyoktoriana. Yuk, share momen favoritmu bersama Clozette.

+ View more details
loading ...
Back To Top