loading...
Search
1 RESULT FOR SHARINGKNOWLEDGE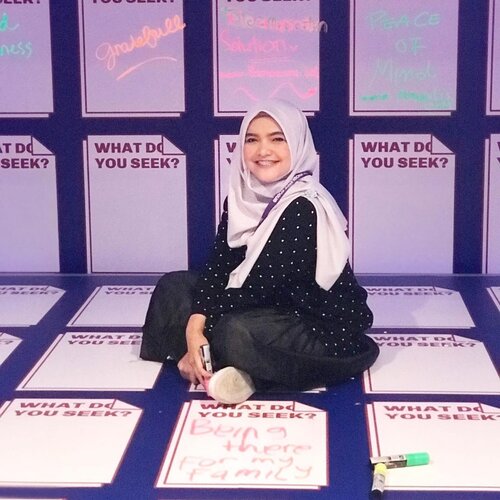 Pernah ga sih merasa jenuh sama kerjaan? Kerja pagi subuh2, pulang malem. Ninggalin anak sama pengasuh. Mengarungi kemacetan jakarta, atau desak-desakan di kereta.
.
Sebenernya apa sih yang kita cari??
.
What do we seek? Money? What is our purpose?
.
Hari ini aku hadir disalah satu seminar
#IKF2019
"Meaning is the new Money" bersama Mr. Sainthan President Director @aiaindonesia dan juga Ruby founder @wanderbites.co .
Where we need to know what out purpose is, what the world needs, make it our passion, our company values and making money out of it.
.
Sebagai dokter saya juga ingin selalu kembali ketujuan awal, membantu pasien and
#sharingknowledge
untuk semua orangtua soal
#gigianak
dan
#doktergigi
juga adalah profesi yang membuat saya cukup waktu
#balancing
antara pekerjaan dan
#family
❤️
.
Pesen buat temen2 sejawat.
If we do our best to treat our patients, our practice will be much much better for us, owner and patients
.
Kalau kita bangun pagi udah semangat dan excited buat memulao pekerjaan hari itu. Berarti kita udah right on track. Keep it 💪🏼
.
#IKF2019
#capitalculture
.
.
#clozetteID
#mompreneur
#workingmom
#momlife
#work
#financialfreedom

+ View more details
loading ...
Back To Top