loading...
Search
1 RESULT FOR UMEASIA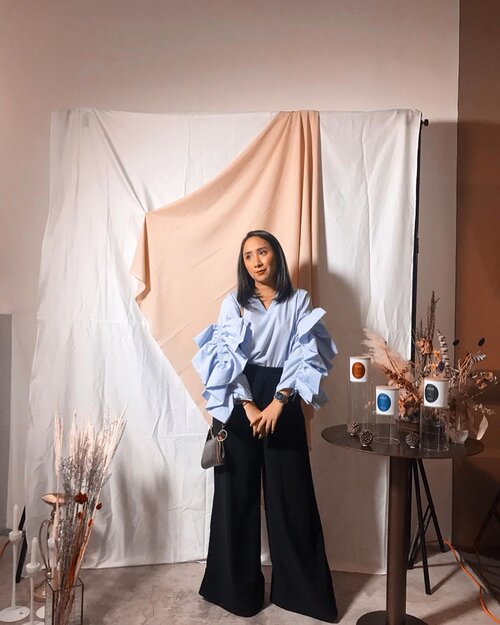 Yesterday i went to the soft launching of @ume.asia candles wearing my newest favorite top from @cutandlane
.
I have spoken to one of the founders @ilmarineta of @ume.asia about the meaning of the brand, apparently Ume means flowers (or a type of a flower in Japan) that smells beautifully and have similar colour like a burning candle. They have three different variant such as One Evening (floral and fresh scent), Private Dancer (floral and sweet scent), and my favorite is called Monday Loop (floral and musky scent). Apparently, you can find the name of the candles on Spotify, how cool is that! So you can chill at home smelling good candles while listening to good music too! These candles are locally made in Indonesia, and have a quality like those other big brands
.
Ok, now lets talk about @cutandlane. Like omg, i can't stop bragging how much i love my top from Cut and Lane! As i wear it, i look at the craftsmanship and fabrication, let me just say it is so nicely done and quite airy too. So it is perfect for my daily basis look, especially when you a living in a tropical humid country like Indonesia, am i right?! I also look at the other girls who wore their collection on the event, and they all look so good, the clothes fitting are amazing! So i encourage all of you to at least check them out and try it on
.
This event is held at @ramu.jkt for those of you who have not tried, you are missing out! My fav is this juice called "Pelipur Lara" it taste like strawberry milkshake but healthy version. Special thanks to @menaindonesia for teaching me making a DIY earrings made from local strands from Flores, it was a cool experience
.
Pants from @wastu_studio
Purchase in @thegoodsdept
.
#madeinindonesia
#localbrand
#umeasia
#cutandlane
#clozetteid

+ View more details
loading ...
Back To Top