loading...
Search
1,196 RESULTS FOR OILY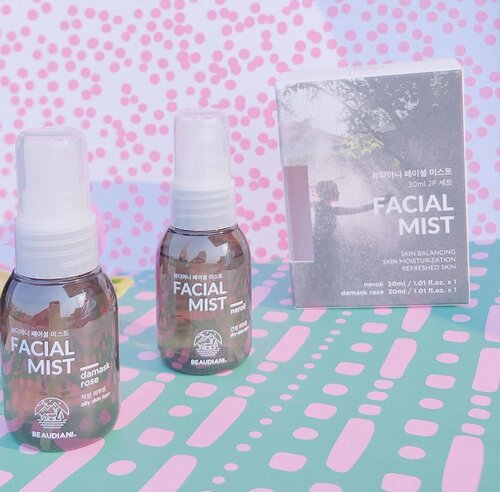 What's this? The cute mini bottle from @beaudiani @beaudiani_global 😍
BEAUDIANI FACIAL MIST 💧
Neroli (dry skin type)
Damask Rose (oily skin type)
How much do you need to face mist? for me, every day I definitely use face mist because I need extra hydration, instant freshness, and so it's not easy to sleepy😁
What are the advantages of face mist Beaudiani? first of all I was quite impressed with the ingredients because for me this content was quite unique and I just met this product 😍
It uses citrus aurantium dulcis flower oil helps for dry skin and a base of carrot seed oil which helps to make skin healthy. Its full moist and continuous moisturizing makes tired skin moist and healthy. Also, delicate citrus aurantium dulcis flow er oil (neroli oil) fragrance helps to uplift the mood. Is perfect for me who is moody 😆
Which of these two variants am I using? I use both! because in today's weather, my skin is easily dehydrated and the first aid is to use face mist. And also when going to reapply and after reapply sunscreen I usually use face mist for extra freshness and to boost my mood 🎀
I want to know how you use face mist, tell me 🥰
대단히 감사합니다 @madforcos ❤️
#beaudiani
#beaudianiglobal
#madforcos
#madcos
#frmadcos
#facemist
#skincare
#makeup
#beauty
#clozette
#clozetteid
#skincarecommunity
#skincareblogger
#skincareblog
#abskincare
#abcomunity
#abblogger
#kbeauty
#kbeautyblogger
#kbeautyblog
#skincareblogger
#beautybloggerindonesia
+ View more details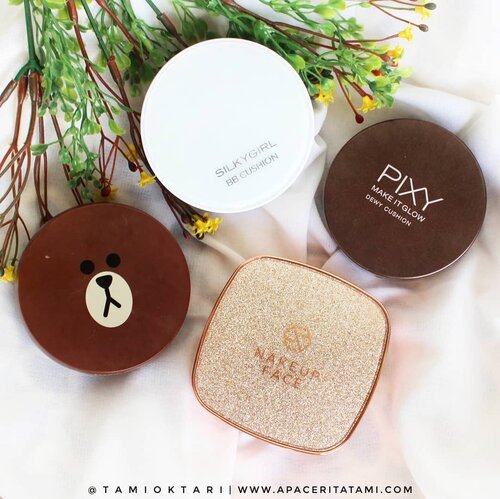 #MiniReviewbyTami
.
Sekarang makin banyak brand yang ngeluarin cushion, mulai dari yang mempunyai hasil akhir yang matte bahkan glowing. Cushion ini andalan kalau pengen makeup cepet atau untuk dibawa kemana-mana. Berasa ribetnya emang kalau harus bawa foundie dan brush kemana-mana. Memang cushion sih paling praktis karena udah ada sponge dan kaca sekaligus.
.
💁‍♀️ @missha.official Magic Cushion '23 Natural Beige': Cushion pertamaku! Btw ini cuma tinggal casenya doang ya. Isinya udah ga ada 😁 Case cushionnya gemes soalnya karena edisi collab ama Line Friends
.
💁‍♀️ @nakeupface One Night Cushion '02 Beige Nude': Packaging 💯!! Untuk coveragenya juara sih ini. Cuma ini hasilnya dewy yang basah gitu. Harus di set pakai bedak tabur lg. Dan tentu aja cushion korea ini terlalu sedikit pilihan shadenya. Shade inipun terlalu terang di aku
.
💁‍♀️ @silkygirl_id Magic BB Cushion '02 Natural Medium': Packaging zuper simple, polos bener. Hasilnya matte. Light to medium coverage
.
💁‍♀️ @pixycosmetics Make It Glow Dewy Cushion '301 Medium Beige': Hasilnya dewy tapi hasilnya ga sebecek Nakeup Face. Pilihan shade mayan banyak apalagi skrg udah keluar 2 shade terbaru. Medium to full coverage
.
3 dari 4 cushion di atas udah pernah aku review di blog jadi bisa langsung cek blog aku aja. Oya aku masih belum coba satupun cushion lokal. Kasi saran dong yang cocok untuk kulit oily. Btw brand Pixy dan Silkygirl itu bukan brand lokal ya~
.
#reviewcushion
#cushionpixy
#cushionsilkygirl
#cushionmissha
#cushionnakeupface
#ClozetteID

+ View more details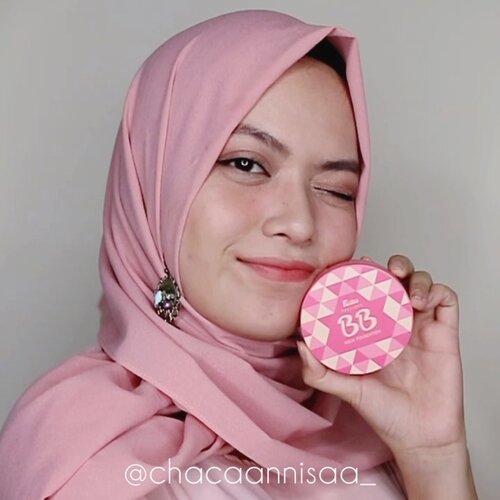 Girlss, ini niih my current daily cushion yg beberapa hari lalu aku kenalin ke kalian, @fanbocosmetics BB Aqua Foundation❤️.Mini review:Selain packagingnya yg gemes gemes, aku cukup setuju dengan claim high moisturizer, non comedogenic, pore minimizer, double brightening effect, SPF 30 PA ++. Karna aku merasa hasilnya seperti satin di kulitku, menyamarkan penampakan pori pori aku, dan ga menimbulkan komedo di pori pori aku. Namun untuk claim long lasting formula up to 8 hours, di kulit aku yg combination to oily hanya bertahan di 6-7 jam di dalam ruangan dan tanpa setting powder. Tp masih bisa di maklumi❤️.Overall, cushion ini
#Approvedbycha
dan jd favorite aku sekaraang✨.@fanbocosmetics @beautyranger.id
#BRXFANBOCOSMETICS
#BRPROJECT
#FANBOCOSMETICS
#BBAQUAFOUNDATION
#ReviewCushion
#CushionLokal
#LocalProduct
#ClozetteID
+ View more details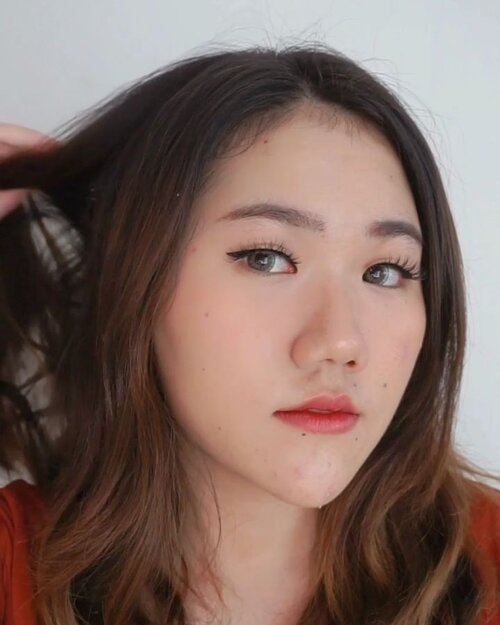 + View more details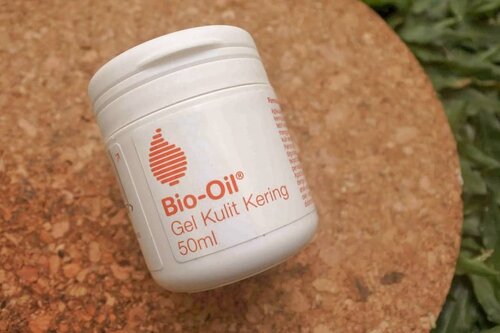 Kerasa ga akhir-akhir ini, kulit cenderung lebih kering? Ternyata menurut BMKG, akhir Oktober kemarin di Bogor, suhu memang meningkat drastis dan juga kelembapan udara sempat menyentuh 27%. Huhuhu, pantesan aja kulit agak ga enak. Biasanya kulit cenderung berminyak, eh pas dicoba test skin malah hasilnya menjadi kombinasi. Belum di bagian lain pada tubuh seperti di siku, dengkul sama tumit. .
Dulu pas kecil pernah ngalamin kulit kering sampai sakit kalau gerak. Malah di bagian bibir bisa sampai menghitam dan luka. Yaa, itu pas di Florida dan musim dingin sih hihi. Tapi jadinya kapok, ga mau kulit jadi kering lagi karena tersiksaaa~ .
Salah satu solusi praktis yang bisa menjaga kelembapan kulit adalah dengan inovasi baru dari @biooilid ini. Yap, sekarang ada bentuk gelnya! Kemasannya juga ada yang kecil dan harganya juga cukup affordable. Karena pakainya juga dikit-dikit sih, hehehe jadi bisa hemat! Swipe swipe buat melihat isinya yaa. Memang sih lebih oily, tapi hasilnya memang kerasa setelah satu hari memakainya. .
Buat yang mau baca blogpost reviewnya, bisa langsung ke link
https://faradiladputri.com/review-bio-oil-gel-untuk-kulit-kering/
atau klik link di bio ya. Sepertinya udah bisa ditemukan di online maupun offline store. Ada yang udah pernah coba juga? .
-------
.
@femaledailynetwork
#nomoredryskin
#biooildryskingel
#biooil
#biooilgel
#ReviewIbuFaradila
#clozettedaily
#clozetteid
#skincare
#bodycare
#moiturizer
#kulitkering
#dryskin

+ View more details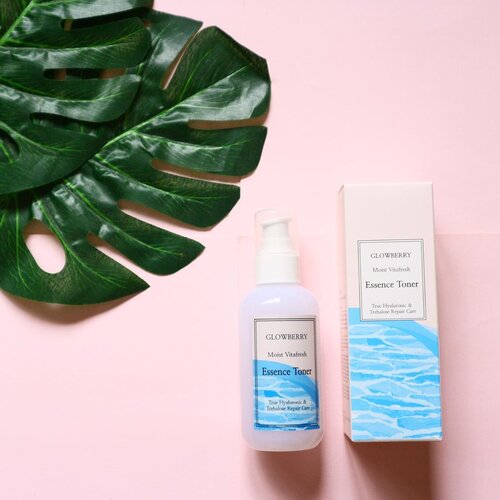 🍒 Glowberry Moist Vitafresh Essence Toner
Review:
You might be confuses because of the name. Is it toner? Or is is essence?
Well, this product is supposed to be used as the first step of skincare, but for me. I prefer to use it as the 3rd step, after toner and serum.
It's contained hyluronic acid and trehalose for repairing care. It's claimed to makes skin bright by gently peeling impurities, filling the skin with moisture, and balance the skin's pH level.
_ 🍒 It has thin slimy texture which is remind me of snail essence, but surprisingly it absorbs to the skin quite fast. Leaving the skin moist and soft without heavy or greasy feeling. Oh, it also doesn't have any strong scent, or almost scentless.
_
🍒 I have been using this product for 2 months, what I've seen this product do to my skin are, it makes my skin softer and smoother, balance the moisture level of my skin which make my skin doesn't feel oily nor dry 😍 it also have a quite amount of products, 150ml. It will last around 4 months for me 😄 .
.
Where to buy?
https://hicharis.net/elyayaa/
(direct link on my bio) .
.
@hicharis_official @charis_celeb
#charisceleb
#koreanskincare
#kbeauty
#abcommunity
#skincareblogger
#idskincarecommunity
#ellskincaregame
#hicharis
#glowberry
#skincarereview
#clozetteid
#bloggerceriaid
#instabeauty
#asianskincare
#skincarebloggers
+ View more details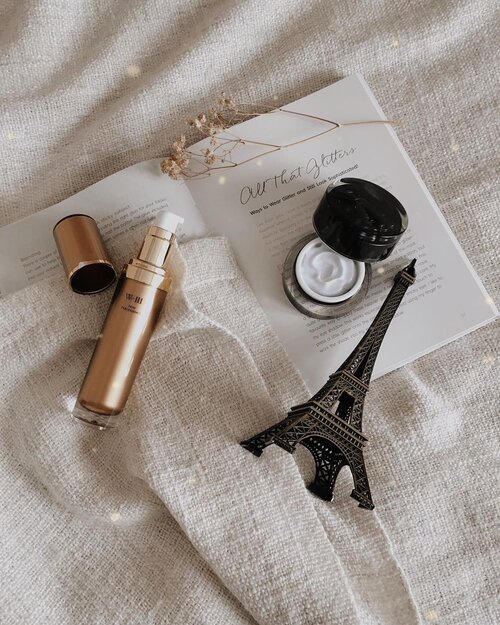 One word to describe these two: Luxury.Maybe some of you haven't really heard this Taiwan skincare brand before, But I do. And it's been a while since I finallv tried it myself.Here is my quick review so far:1. W~III Skin Renewal Pre-Essence (gold bottle)Rich in antioxidant. I like how this helps keep my skin moisture even after quite long enough in outdoor. Smooth textured and easy to absorb. I feel it boost my hydration within a week..2. Night cream with anti aging formula with moringa, macadamia, and shea butter. Love how it smells. Sweet and smooth. Quickly absorb in my oily skin. The next morning, I feel my skin freshen up. -I definitely recommend you to try it! You can grab them on @benscrub and use my code to buy: BABECELLINI. Get 10% discount shopping there with min. purchase of 350k ✨-
#benscrub
#ckskindayries
#clozetteid
#skincarereview

+ View more details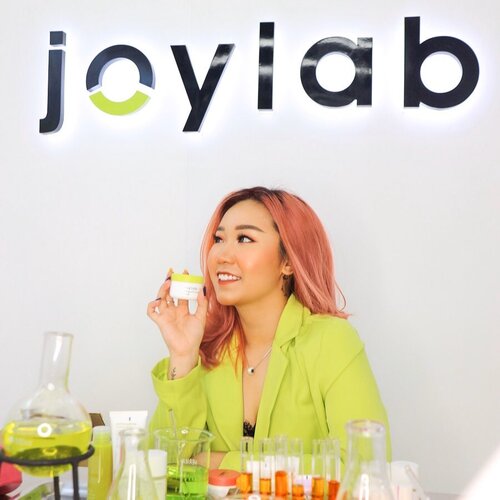 + View more details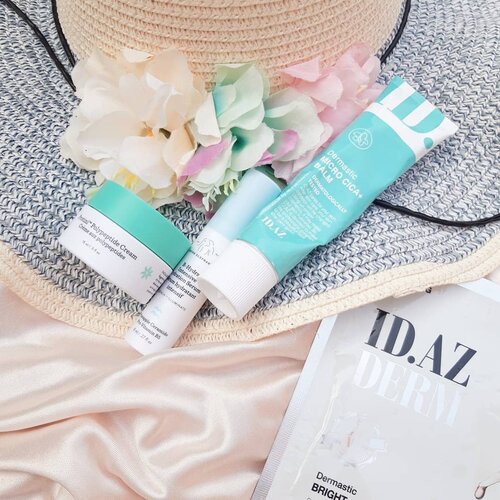 My
#FriyayFaves
by @the__glow__girl✨🖐Time for review...ID AZ Dermastic Micro Cica + BalmA Korean product, has a bit thick texture but absorbs and spreads well. Star ingredient is Centella Asiatica, I love this ingredient so much. Centella Asiatica has another name, Gotu Kala or tiger grass. This name comes from the habit of tigers rubbing their scars on the Centella Asiatica grass after fighting. Centella Asiatica (Cica) is also safe for sensitive skin..I've used this cica balm. What I feel when using this cream is the soothe effect, also maintain moisture for my skin. When my skin is feeling red/ itching because of hormonal acne I usually use this cream at the end of my PM skincare. Although the concentration is a bit thick, but it doesnt cause my face to be more oily in the morning..The packaging of this balm in my opinion is simple and practical. Hygiene is better maintained because of the packaging. It doesnt have a list of ingredients in English. In the ingredients list there are Dimethicone and essential oil (EO) such as citrus. However, as long as I use this I feel fine. Unfortunately I have to stop using this product because it has expired.Whats your favorite cica product?....Thanks @idplacosmetics_indonesia for letting me try your product 🖤Untuk pembelian produk mereka bisa di @sociolla @benscrub @zaloraReview bahasa Indonesia di kolom komentar 🖐..
#clozetteid
#soconetwork
+ View more details
loading ...
Back To Top