loading...
Search
2 RESULTS FOR GLOWYLOOK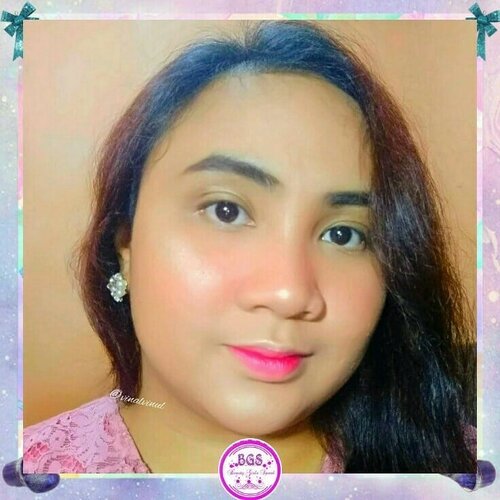 This is my Make Up Collaboration with @beautygirls.squadTheme: Show Your Glow/Glowing Makeup. .Swipe left to see the others makeup look from my friends❤Frame 1@iragunawan04@jho_annisa@aninnraa@sakinah.alawiyah@nadya.afrilianti@yollachintia@taniaputriii01@noviawidsFrame 2@kezzooo@atikhusnia10@dia.kartika29@leniiad@vinalvinul@julvita86@sadhilasarah@siskapariskaFrame 3@syifafjryh@rtnasrdw@sabilaulia@nadievya@gabriellasheila@saidah.ali_@deamutiaraaa@anisapuspito_Frame 4@melanie.anastasia@isnaini__choki@verawatii.sinaga@perempuankopi@erelamuntu@myg_nf@ali.vyaFrame 5@windymutiaraaa@ollasimas@khairunnisaws@stellachristyy@widhaniachan@andiniratripratiwi@win.stefaniFrame 6@lalabrillianto@imas_salamah@woybee@ftrwlndarii@nissarras@fdevinans@ferina_fajri20Frame 7@vavaoktavia@mommynyaqueen@nadaacintya@dindaanandas@windafadilahsy@agustinaazzh@yunevaawtFrame 8@stefanie.kusasih@fitriarsl@derasetia@anyensi_@itsme_ikki@feranitatodingrongko@nisanuridaFrame 9@drandrenaa@kimzee98@ajengatmy_@azka_hafshah@meilimahardhika.
#BeautyGirlsSquad
#BeautyGirlsSquadCollab
#BGSID
#BGSMakeUpCollab
#ShowYourGlow
#ShowYourGlowBGSMakeUpCollab
#glowinglook
#makeupglowing
#glowingmakeup
#glowymakeup
#glowylook
#glowingskin
#clozetteid

+ View more details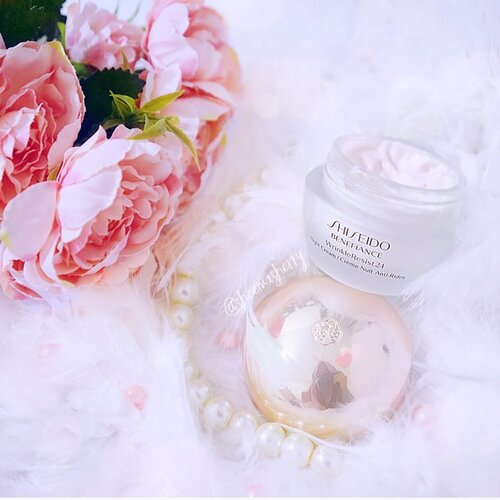 3 weeks trying
#ShiseidoBenefiance
WrinkleResist24 Night Cream🧡🌙 read my story ⬇️:.🍓🍓My skin type is normal/sometimes dehydrated, & oily on T-zone. Alhamdulillah this has helped me recover from SKIN IMBALANCES due to the whether changes (winter is coming), hormones, & maybe months of not using proper face moisturizer (I had been using my baby's body cream for my face😅)..The texture of the product is creamy. It's a "rich" moisturizer because it's a night cream, but despite being creamy & rich, my skin absorbs this just fine, leaving my face hydrated & moist, glowy-looking yet not feeling sticky nor wet! I also tried using it in daytime under my sunscreen & makeup and it's blended so fine with them that everything stayed in place for long hours with less-to-no cracks on fine lines at all..This may feel thick for some who prefer gel type? but for my skin it's really fine. It's from @shiseido 's anti-aging line, so I am interested to use this consistently, but who knows, I'm still observing. Of course don't want to talk much yet about the anti-aging effect from using it 3 weeks. I may stick with this until it's finished if there's no unexpected problem, but not sure whether I will repurchase this, or find another gold to try later~ but for now I like this & am using this consistently on night time 🧡..🍓🍓 Anyway, I ran out of almost all my remaining skincare & also just in time, as the whether became even drier & colder, my skin felt tighter & I even kinda felt the thirst of my skin down on my throat! I knew this time I needed a moisturizer especially designed for face 😅 At first I tried to use @zenkih 's moistruzer from Clinique. But to my horror, my skin didn't absorb it at all & became even tighter just in minutes! it's like rejecting it! I was wondering why? bcs Clinique works great on Zen's VERY dry skin..FROM THESE REASONS, I tried to make time to learn & research again about skincare that fitted my needs. It's done during my long sleepless nights...until I found THIS 😍.THIS PRODUCT fixed the Imbalances in 1-2 weeks. My skin's back to healthy state, and surprisingly, I can now use zeno's Clinique for day time and even love it too! 🤣

+ View more details
loading ...
Back To Top