loading...
Search
3,497 RESULTS FOR FRESH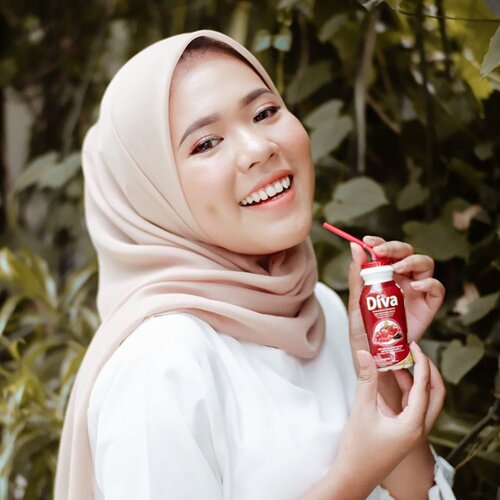 Penggunaan skincare setiap hari belum optimal untuk merawat kesehatan kulit. Kamu perlu merawat kesehatan kulit dari dalam dengan minum @divabeautyid ❤️ Diva Beauty Drink mampu menutrisi kulit dari dalam, mengandung 1000mg kolagen, antioksidan dan Vitamin E yang baik untuk kesehatan kulit👌🏻 Rasanya juga enak dan fresh banget karena berbahan dasar pomegranate dan mix berries 😋
Buat kamu yang mau beli juga bisa pakai kode voucher aku "DivaXDessy01" untuk dpt discount 30% (kode voucher berlaku utk pembelian online store/ E-Commerce) ✨
@clozetteid
#GlowLikeDiva
#DivaBeautyDrink
#BBxDivaBeauty
#DivaBeautyXClozetteidReview
#ClozetteId
#ClozetteReview
+ View more details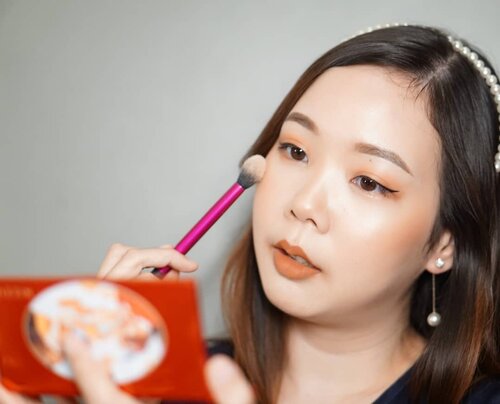 I'm shining brighter than a diamond ✨😆
-
Lagi demen pake @mizzucosmetics x @khongguan_biscuits face palette karena praktis dan lengkap isinya
-
Di palet ini sudah isi 3 warna:
✨ BABA: peach blush
My kind of color krn aku lebih suka pake warna2 kaya gini. Disini aku pake di eyeshadow dan blush on. Warnanya cakep, dipake juga easy, ga lebay, pas pigmentasinya.
.
✨ PAPA: pink blush
Ditambahin sedikit sentuhan pink di pipi supaya lebih fresh. Pigmentasinya oke dan smooth teksturnya.
.
✨ DADDY: gold highlighter
Blinding tapi smooth, ada sedikit fallout. Don't forget to tap your brush before applying it. Love!
-
Overall semuanya wearable banget dan praktis krn sudah ada cerminnya juga. Warna paletnya eye catching banget deh bak kaleng biskuit kesayangan si khong guan. Suka banget sama konsepnya yang unik dan inovatif. Intinya kl lagi makeup bisa sambil nyemil biar ga laper ~eh..
-
Anyway for the lips I'm using mizzu x fore yang shade macchiato~my fave! Katanya @julisapratiwi shade ini jarang ada offline, so langsung cus ke shopee mizzu aja yah.
-
#mizzucosmetics
#mizzuxkhongguan
#mizzuxkhongguanfacepalette
#MIZZUCariPapa
#babapapadaddy
#tipsmakeup
#reviewmakeup
#BaliBeautyBlogger
#bloggerperempuan
#Clozetteid
#makeuplook
#makeupreview
+ View more details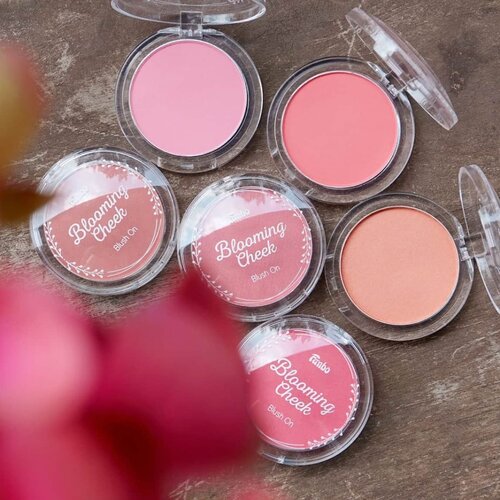 Affordable blush with 6 pretty colors! Blush on terbaru @fanbocosmetics ini warnanya cakep-cakep banget sih. Favorit aku yang shade 06 Warm Hug *next slide* 😊 Karena ada sedikit shimmernya jadi bikin look instant glow. Pipi beneran blooming like fresh flower~ Asal jangan like bakpao aja ya hehe. Shimmernya bener-bener subtle kok jadi gak lebay gitu ya 💖 Buat yang lagi nyari blush terjangkau dan pilihan warnanya banyak, cus cobain satu ini..
#FanboCosmetics
#FanboBloomingCheek
#JakartaBeautyBlogger
#JakartaBeautyBloggerFeatFanboCosmetics
@JakartaBeautyBlogger
+ View more details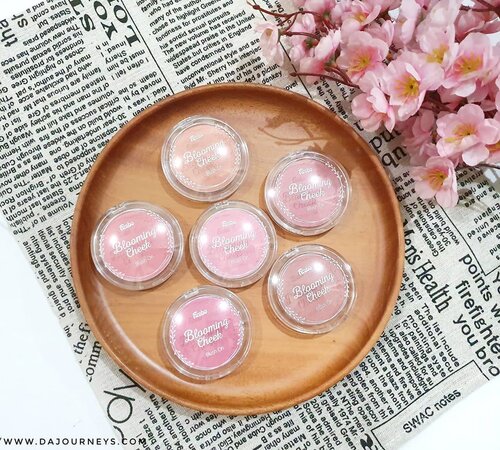 Fanbo tuh kayaknya lagi semangat-semangatnya mengeluarkan produk baru ya, tiap bulan ada aja produk baru yang di luncurkan. Selain Fanbo All in One Deep Cleansing Balm dan Fanbo Perfect Matte Lip Cream, bulan desember kemarin Fanbo juga mengeluarkan Fanbo Blooming Cheek yang terdiri dari 6 warna pilihan yang sangat cantik.Cuss ke bio buat lihat review lengkapnya ya,
#fanbobloomingcheek
ini harganya sangat terjangkau dan cocok buat pemula yang pengen muka auto fresh karena pakai blush on tanpa kuatir terlihat berlebihan.
#flatlayoftheday
#clozetteID
#FlatlayCosmetics
#TribePost
#bandungbeautyblogger
#fanbocosmetics
+ View more details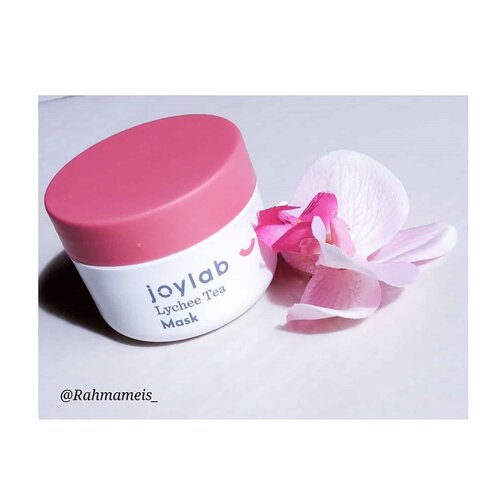 #reviews
🍒 JOYLAB " Lychee Tea Mask" 🍒....Unique masks in my opinion, because With the combination of the formula Black Tea Ferment and Lychee Pericarp Extract, it is useful as an antioxidant while providing nutrition. I'm very interested to try it. Let's see after I wear this mask...🍒TEXTURE AND SCENT: In terms of texture this mask is shaped like a pale white balm, does not smell at all. I like masks that don't smell anything, because my nose is sensitive to strange odors 😂... 📦PACKINGAN: In terms of packing this mask is stored in a round container made of plastic and small, the lid is rotated and the same color as the color of the lychee. Red .. I like the cute packaging 😂😂... 🍒 HOW TO USE: Use in the state of the face that has been cleaned. Applied to all faces evenly. Let stand 15-20 minutes, then rinse with water. I wear this 2 to 3 times a week....🍁Review: after trying to wear this mask 2 to 3 times I feel the skin feels smooth, healthy and bright. With a pleasant and refreshing hydration effect, because it contains the formula Black Tea Ferment and Lychee Pericarp Extract, it is useful as an antioxidant. I think this mask is good for adding hydration to the skin. After washing my face, my face immediately feels fresh and clean... Attention: The above review is based on my experience, and the results depend on each of your skin... How about you? Attracted to try it ???... Rate: 4.5 / 5.. * Gifted *
+ View more details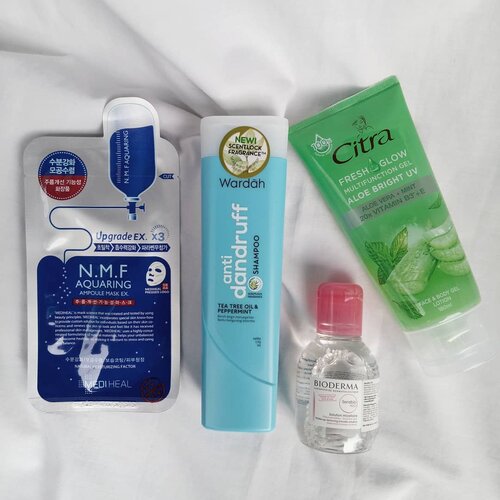 + View more details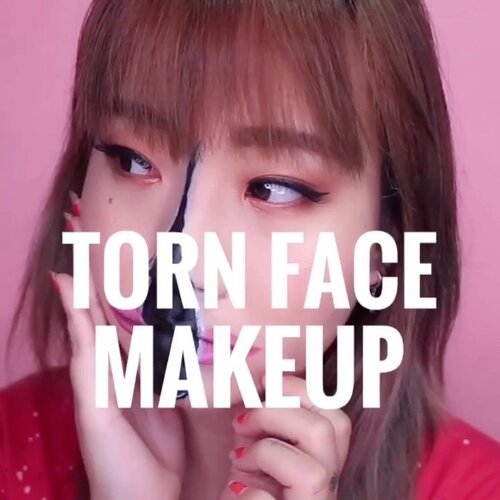 + View more details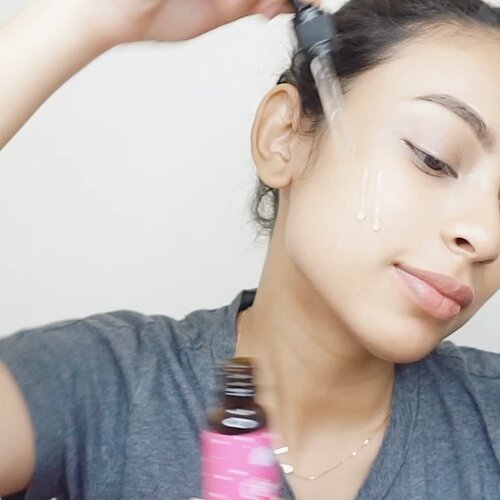 Hai gengs... Mau info aja salah satu skin care yg aku pakai selama kehamilan ini, yaitu @cara.carrier
.
Produk ini merupakan Premium Local Brand yang pastinya aman buat Ibu Hamil dan kulit sensitive
.
Aku udah coba tiga produk mereka, yaitu:
.
Rose Water Face Mist: Cocok untuk semua jenis kulit, dapat digunakan sebagai toner, dan bagi aku sendiri suka banget di reapply berkali2 karena bikin muka lebih fresh
.
Akari Face Oil Brightening n Anti Aging: Cocok untuk pelengkap skincare lain dan ada efek mencerahkannya
.
Chiyo Face Oil Acne, Normal Dry: Klo mulai muncul beruntusan lagi, aku coba pakai ini dan beruntusan gagal menyebar dikulit aku, terharu 😭
.
Untuk keamanan aku percaya bgt ini produk aman karena udah ada BPOM nya jadi ga usah khawatir bakalan ada bahan abal2 di dalemnya. Kalau kalian ada yg udah coba produk ini atau bakalan coba, boleh share2 ke aku yaa 🥰
.
.
#beautynesia
#clozetteid
#indobeautysquad
#beautyethusiast
#beautyreview
#skincarereview
#makeupclips
+ View more details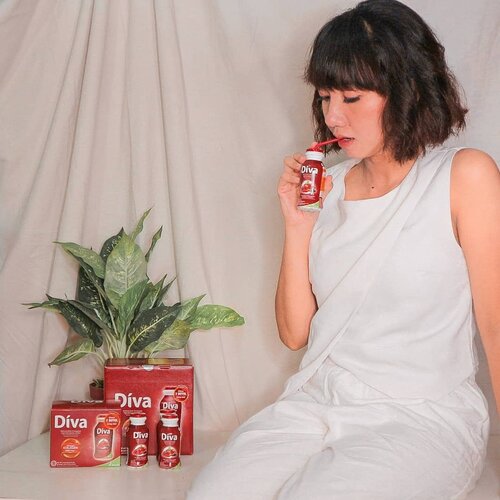 Start 2020 with more healthy habit. Less coffee, more collagen drink. Kalian pasti tahu kan semenjak usia 18 tahun, jumlah kolagen di dalam tubuh berkurang 1% tiap tahunnya. That's why, aku ganti kebiasaan buruk aku dengan minum 'Diva Beauty Drink' @divabeautyid dan kebetulan banget aku baru dapat produknya dari @clozetteidDiva Beauty Drink ini mengandung 1000 mg kolagen aktif, serta vitamin A, E, selenium dan lycopene, yang bisa membantu merawat kulit dari dalam. Jangan khawatir, rasanya juga enak banget kok mixberries giru. Oya, kandungan superfruits didalamnya seperti pomegranate(Delima), acai, acerola dan grape seed (biji anggur). Kalorinya juga cuma 35 kkal, jadi ga bakal bikin kamu gagal diet. So far, kulit aku kelihatan lebih fresh dan cerah. Tapi efek jangka panjangnya, bisa membantu menangkal radikal bebas, menghilangkan noda hitam, dan mempercepat pertumbuhan kulit baru. You just need to drink it twice per day. Kalian bisa beli ini di Indomaret, supermarket atau e-commerce.
#GlowLikeDiva
#DivaBeautyDrink
#BBIxDivaBeauty
#DivaBeautyXClozetteIdReview
#clozetteid
#clozetteidreview

+ View more details
loading ...
Back To Top