loading...
Search
142 RESULTS FOR IPREVIEW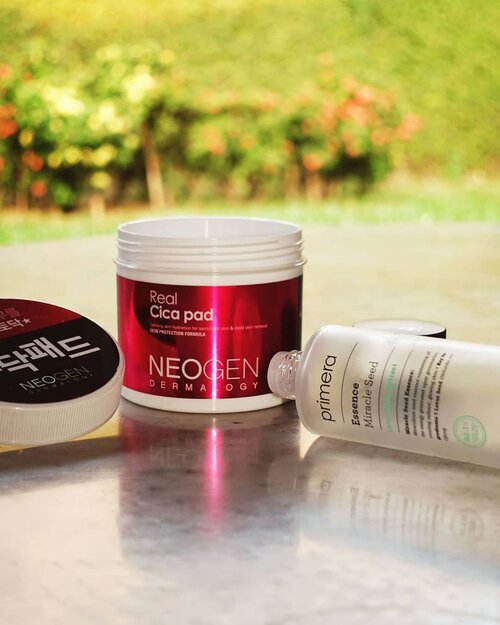 [LONG CAPTION - MINI REVIEW ALERT]
Hurrahhh for Another
#MissionEmpties
from
#DinsVanityDesk.
Thank you for took care my skin well
#alaKonMari
These two are still a new comer, I am still on the first bottle. While I use them, I don't have negative reaction, quite good actually I do add them to the list of my next beauty buys (repurchase alert!)
I notice I rarely suffer break out or pimple, very rare. I assume the regular exfoliate by
#NeogenDermalogy
really helps.
I believe is the calm siblings of the Bio-peel Siblings, way more calm, no harsh exfoliation, super mild! Sensitive skin would appreciate this version better as the exfoliation very gentle. And the
#RealCicaPower
ingredients (hello centella asiatica and madecassoside!) helps my skin barrier instead of the redness I usually have after exfoliation.
The next additional is
#Primera
Essence Lotus Seed, also a new comer, but as a first essence, I do enjoy this better than mighty Japanese brand with pitera! Works well prepared my skin for the rest of my skincare regime, building hydration layer by layer. Skin feel so good with these two 😍
So do you have any good new comer on your beauty regime too? Please do share with me!
#SkincareEmpties
#BeautyAddict
#ClozetteID
#Clozette
#BeautyGram
#InstaBeauty
#BeautyProducts
#ipreview
@preview.app
#aColorStory
#FDBeauty

+ View more details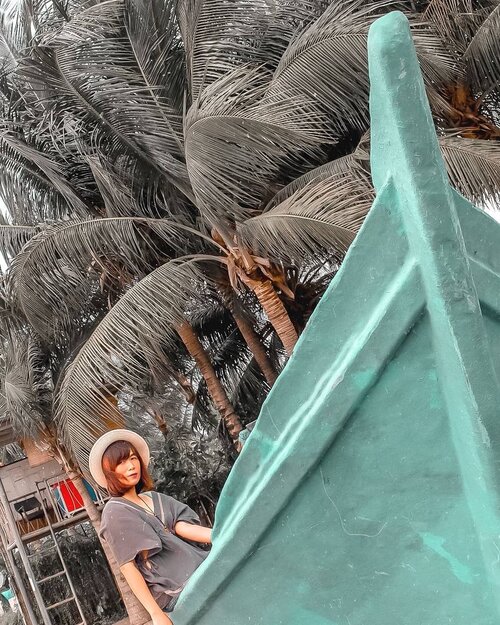 + View more details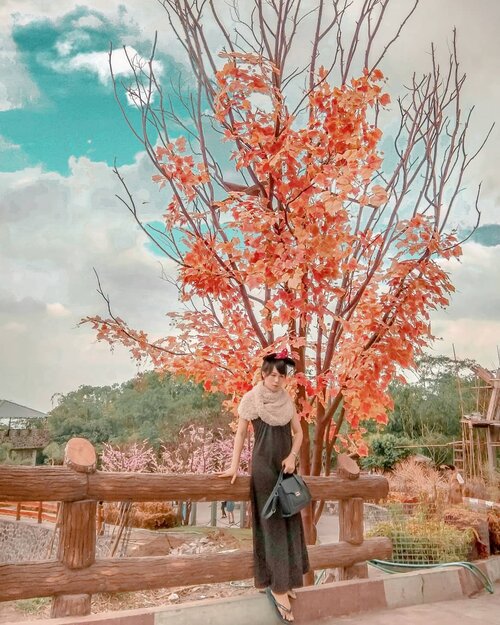 + View more details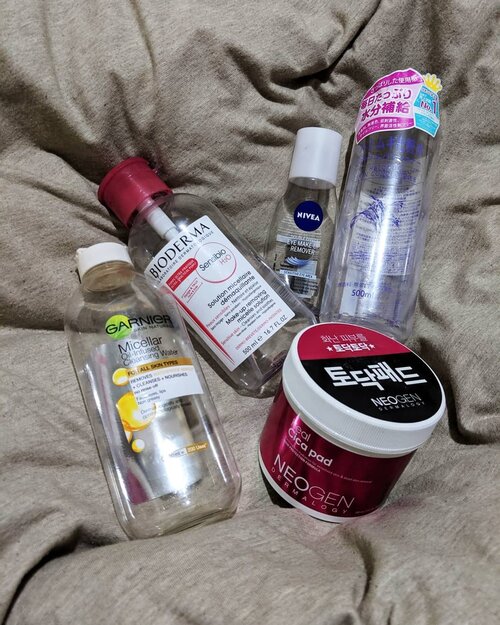 [LONG SKINCARE RANT ALERT]The follow up story from
#DinsDayOff
cleaning, I've gathered around many Summer Graduate from
#DinsVanityDesk
(in clockwise)1. @nivea_id Eye Make up Remover2. Hatomugi Skin Conditioner3. @neogen_global Cicapad4. @garnierindonesia Micellar Oil-infused Cleansing Water5. @bioderma_indonesia Sensibio Micella WaterAsk me again why do I have so many cleansers? Cleansing (including facial wash) has been my skincare religion since day one. It all from my father (yes, I got my skincare basics from my father) who always insist that I must always cleanse my face when come home or before sleep. Finding the most suitable cleanser for your face is the paramount of your skincare (insert drama sound effect here). I use them all repeatedly, they all frequent visitors of the vanity desk. But mind you, I didn't use them all at once but more on rotation whenever I saw fit.As for the Cicapad, I'd say this is my most favourite version of all the Neogen Pads, and my skin agreed with that.
#SkincareEmpties
#BeenThereDoneThat
#MissionEmpties
#Cleansers
#ipreview
via @preview.app
#clozetteid
#MakeupAlley
#SummerCleaning
#SummerBreak

+ View more details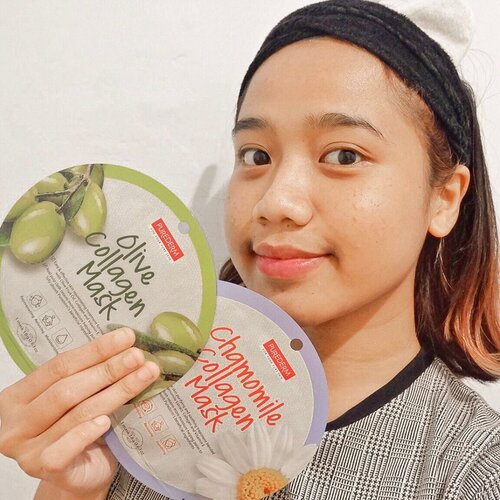 MINI REVIEW: Pure Derm Collagen Mask
⠀⠀
Hai semuaaa~ akhirnya aku menghabiskan dua sheet mask dari Purederm yang aku beli di @altheakorea ❤️
⠀⠀
Harga : Rp6 -7rb
⠀⠀
✨ Chamomile
Aku pilih ini karena berharap dia bakal nenagin gitu aromanya, ternyata aromanya ga enak bgt. aroma daun+kayu gitu, aku mual :') essencenya ga banyak jd dia sekedar basah gitu. hasilnya sih pasti ngelembapin ya dan ga terlalu lengket. pas bagun pagi pun ga ada over mouisture atau minyak berlebih
⠀⠀
✨Olive
aku suka banget varian yg ini, menyerap ya jauh lbh cepet udah gitu wanginya enak😍 bikin kulit lembap dan kenyal tanpa buat lengket. ⠀⠀
ohya sheet dia unik bgt, mirip bgt kertas karton😂
#ClozetteID
#beauty
#skincare
#makeup
#beautybloggerindonesia
#indobeautysquad
#beautybloggerceriaid
#beautiesquad
#indobeautygram
#beautyblogger
#ipreview
via @preview.app
+ View more details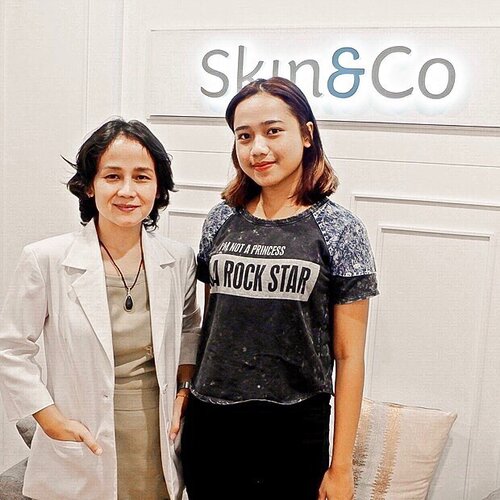 + View more details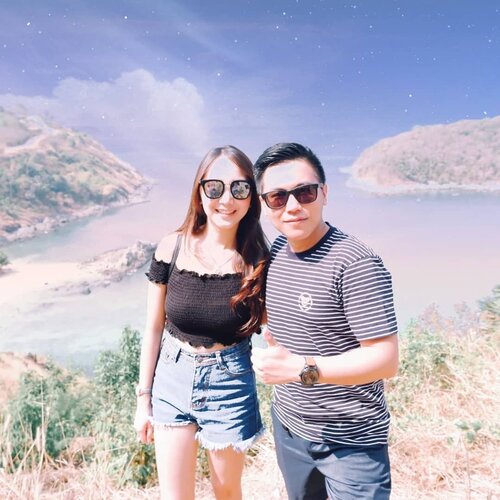 + View more details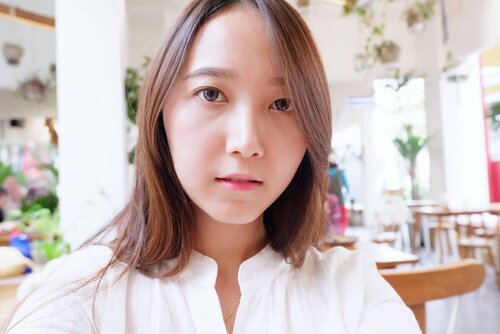 + View more details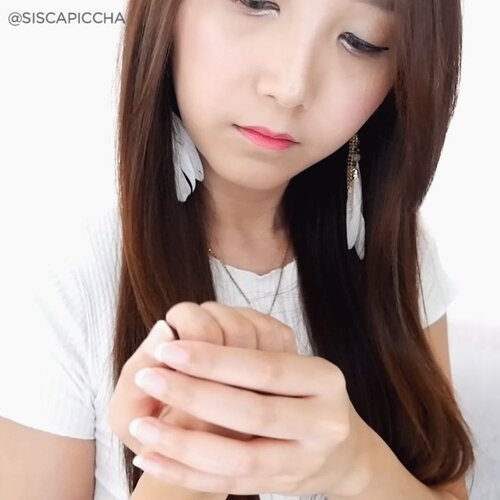 + View more details
loading ...
Back To Top