loading...
Search
922 RESULTS FOR JAPANESE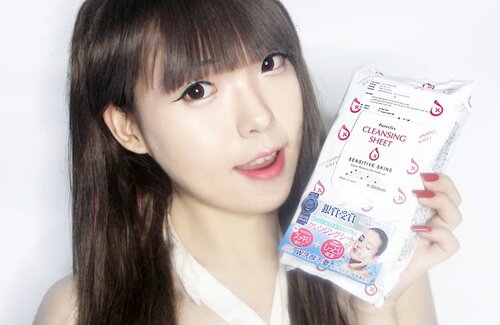 My Travel Mate! Hampir tiap minggu, Yuki selalu travelling ke luar kota, tapi tetap harus care sama kulit dong.
Ini produk cleanser yg selalu Yuki bawa kemanapun dan kapanpun Yuki pergi. 'Must-have-item' yg hrs selalu ada di tas! Seringkali dlm kondisi yg kelelahan selepas berkegiatan, dan ketika perjalanan panjang dr luar kota. Seringkali Yuki harus menghapus makeup di mobil. Purevivi Cleansing Sheet selalu jd andalan
.
❤ ピュアヴィヴィ クレンジングシート (PUREVIVI CLEANSING SHEET) -
Only 1 sheet to removes makeup. Suitable for my sensitive skin. I always bring this cleansing sheet with me when i go traveling. I can say, this is the best cleansing sheet i ever use for a lifetime. I will tell you a reason why i love this cleansing sheet so so much!
.
✨Permukaan sheetnya lebar dan terasa lembut, berbeda dg cleansing sheet yg pernah Yuki pakai sebelum2nya, teksturnya kasar dan setelah pemakaian malah terasa perih.
.
✨Formulanya sangat lembut krn kandungan bahan2 yg baik utk kulit. Dan setelah pemakaian kulit terasa lembut, kenyal, lembab, ternutrisi, tanpa membuatnya terasa kesat dan kering.
.
✨1sheet mampu mengangkat makeup pd wajah, krn permukaan sheetnya lebar. Namun utk full-makeup disarankan menggunakan 2sheet agar pembersihan lebih maksimal. Tdk mengandung bahan2 yg berbahaya bagi kulit : paraben, alkohol, oil, pewarna buatan, Apalagi utk cleansing.
.
✨Membersihkan makeup dg maksimal. Bahkan waterproof makeup sekalipun! Yuki mengaplikasikan lipcream yg ckp waterproof, lalu menghapusnya dg Purevivi Cleansing Sheet. And i was so amazed with the result. Yg mana ia tdk terasa kasar di kulit, justru malah membuat kulit terasa lembut dan mampu mengangkat lipcream hingga tak bersisa tnp meninggalkan rasa kering.
.
That's why aku suka dg produk2 skincare dan kosmetik Jepang, krn prinsip kecantikan Jepang adalah : 'MEMPERCANTIK DAN MERAWAT'. Bukan hny mempercantik sj namun mengesampingkan perawatan. Justru ketika sdg mempercantik, di saat yg sama jg dirawat dg kandungan dr produk.
.
Read the full review on my blog (link on my bio👆)
.
#JapaneseBeauty
#JapaneseSkincare
#Japan
#makeup
#kawaii
#skincare
#beauty
#makeup
#healthyskin
#IndonesianBlogger
#clozetteid
#cchannelbeautyid
+ View more details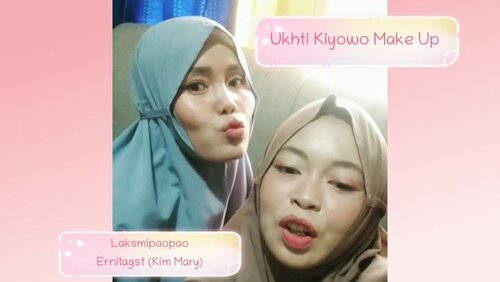 Uwuuuu~ After raise the energy to edit this video💪We proudly present the tutorial of 𝐔𝐤𝐡𝐭𝐢 𝐊𝐢𝐲𝐨𝐰𝐨 𝐦𝐚𝐤𝐞𝐮𝐩!! Uwuuuu~Glad to have the chance to 𝐭𝐨𝐮𝐜𝐡 Kim Mary's face (@ernitagst) wkwk 🤣💃Btw .What I use?Concealer @mizzucosmetics Cushion @simplysiti.id Brow & mascara @wardahbeauty Eyeshadow, lipstick & liptint @thefaceshopidEyeliner @purbasarimakeupid Contour & highlighter @nyxcosmetics_indonesia Maxi satin Bronze @absolutenewyork_id .I will put the full video in Youtube @Laksmipaopao Hope you enjoy to watch this 😘btw in this video we fuss about @rizkyardinsyah wkwk 😝.
#kawaii
#clozetteid
#love
#koreanmakeup
#japanese
#hijabers
#hijabstyle
#beautytutorial
#indonesia
#theshonetinsiders
#makeupideas
#inspiration

+ View more details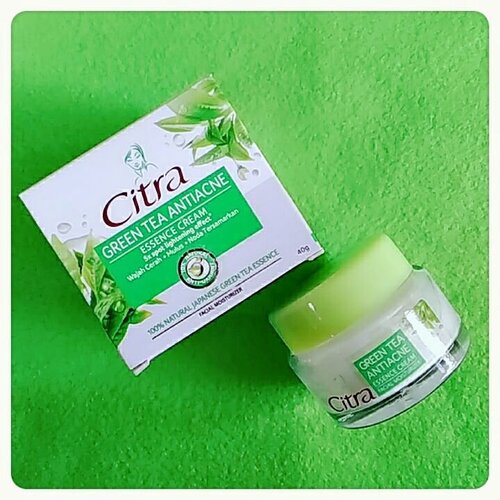 Setelah sekian hari puasa dari postingan di Igeh karna kesehatanku yang lagi drop banget 😭 finally hari ini aku bisa share ratjun skincare lagi. Dan kali ini dari Citra Green Tea Antiance Essence Cream.Setauku produk ini kek reformula dari Citra Green Tea Antiacne Facial Moisturizer.Packaging produk ini punya 2 pilihan gitu yang tube & yang jar kaca kek punyaku ini adapun beratnya 40gr.Produk yang memiliki kandungan utama Japanese Green Tea Essence, Antioksidan, Niacinamide, Streacid Acid, Salicylic Acid dll dipercaya dapat menutrisi, mencerahkan, menyamarkan noda jerawat serta membuat wajah lebih halus & mulus. Selain itu dilengkapi UV Protector guna melindungi kulit dari paparan sinar matahari tp sayang gak dijelaskan berapa kandungan SPF & PA nya.Texturnya berupa cream berwarna putih yang sekilas keliatan agak thick, tapi ternyata cukup ringan saat dibaurkan & cepat meresap dikulit, untuk aroma green teanya terasa agak sedikit stronge. Produk ini memberikan hasil matte diwajah tapi gak bikin kering sama sekali selain itu dia juga punya efek toneup skin yang bikin wajah jadi cerah seketika.Aku prefer pake produk ini saat malam hari tapi buat yang mau pake siang hari jangan lupa aplikasiin sunblok sebelumnya & kontrol pemakaian agar hasilnya gak terlalu cerah atau pektay diwajah. Setelah pakai ini sekitar 6 bulanan wajahku benaran terasa lebih cerah, noda jerawat juga lebih mudah tersamarkan, mengontrol minyak dengan baik tapi gak bikin kering dan membuat terasa sedikit halus. Tapi fungsi antioksidannyauntuk melawan bakteri jerawat ataupun membasmi jerawat belum keliatan sama sekali diwajahku sampe sejauh ini, makanya selain pake ini aku tetap pake acne skincare yang lainnya. Btw produk ini juga terbilang cukup hemat menurutku cos untuk 40gr ginih bisa bertahan selama 3 bulanan buatku.Nah...gimana ada yang udah nyobain produk ini? .
#citragreenteaantiacne
#cantikcitra
#acnecream
#acneskincare
#essencecream
#clozetteid
#beautyblogger
#beautyreviewer

+ View more details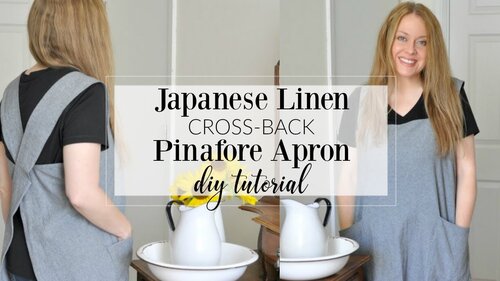 Japanese Linen Cross-Back Pinafore Apron Pattern Tutorial - YouTube
+ View more details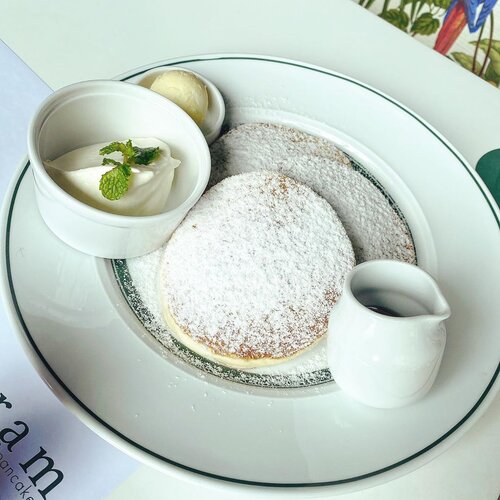 + View more details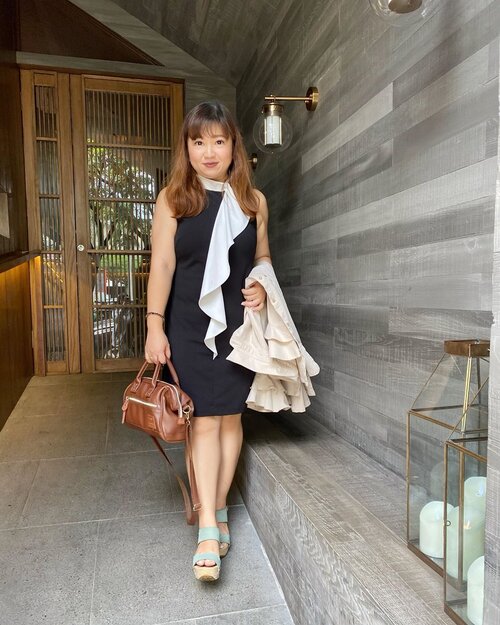 + View more details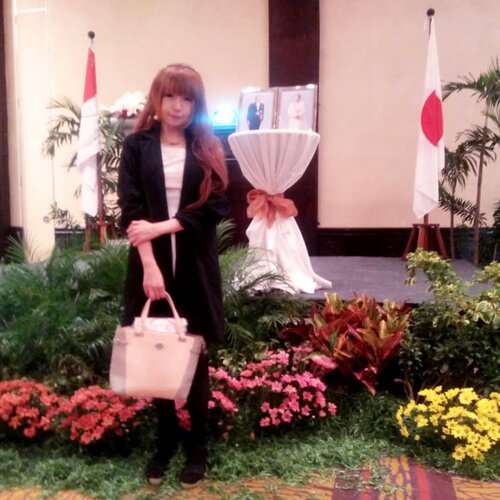 Yesterday was the Birthday celebration of His Majesty the Emperor of Japan, Naruhito. May God always bring him a good health, so he will always inspire Japan and the world.
.
This photo was taken last year, in Emperor Akihito's birthday celebration. So sad yesterday i can't come to Emperor Naruhito's birthday celebration because i have another schedule outside Surabaya.
.
After Japan's emperor Akihito stepped down to let son take over, Emperor Naruhito. Emperor Akihito is set to abdicate on April, 30th 2019, marking the end of Heisei era. And 令和元年 'Reiwa Gannen', "first year of Reiwa" from May, 1st 2019. Government announces new era name : 'Reiwa'. It's the name the Japanese government selected for the new era, which is set to start when Crown Prince Naruhito becomes the new Emperor.
.
Japan welcomed the start of a new Reiwa imperial era and a new emperor, with hopes for peace and prosperity.
.
In frame : Aiyuki with Mr. & Mrs. Tani Masaki (The Consul - General of Japan in Surabaya).
.
.
#平成 #令和時代  #令和 #日本 #令和元年
#ReiwaPeriod
#Reiwa
#Japan
  #モデル  #メイク  #ヘアアレンジ  #オシャレ  #メイク 
#makeup
#浴衣
#lady
#beauty
#kawaii
  #コーディ  #ガール 
#clozetteID
  #かわいい
+ View more details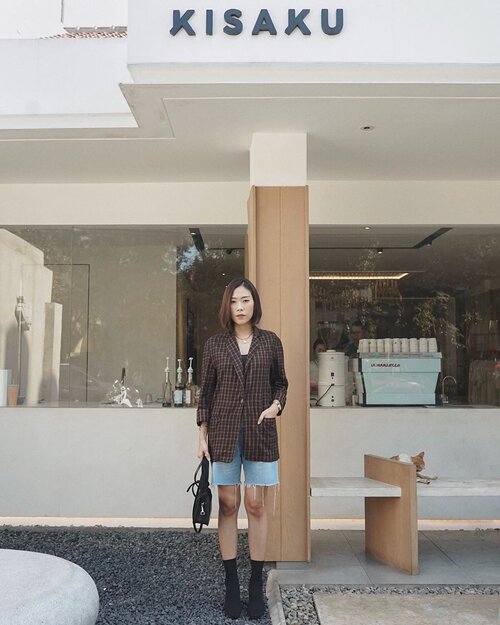 typical japanese coffeeshop di
#jakarta
, udah ada yang pernah belum ke @kisaku.co ? 🙈 ———
blazer by. @shopatvelvet |
#weshopatvelvet

+ View more details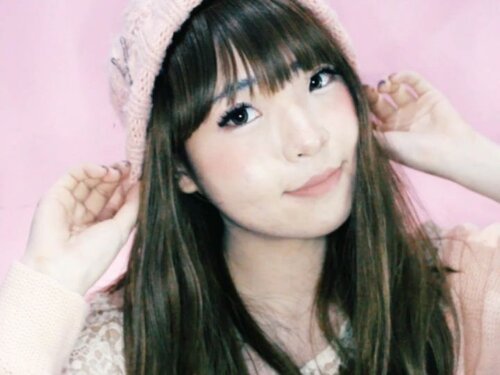 + View more details
loading ...
Back To Top