loading...
Search
63 RESULTS FOR WRITER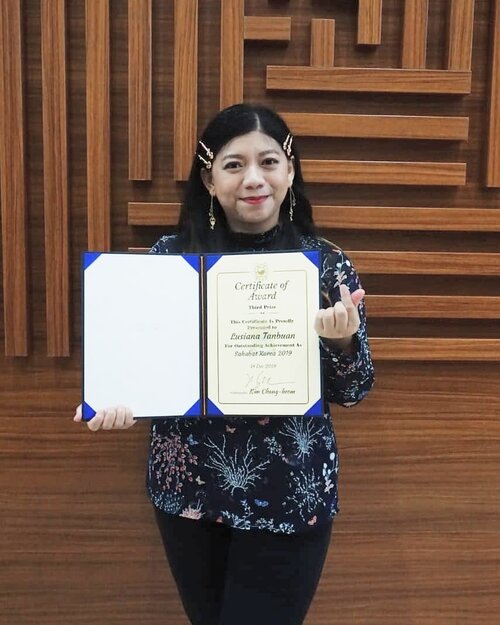 + View more details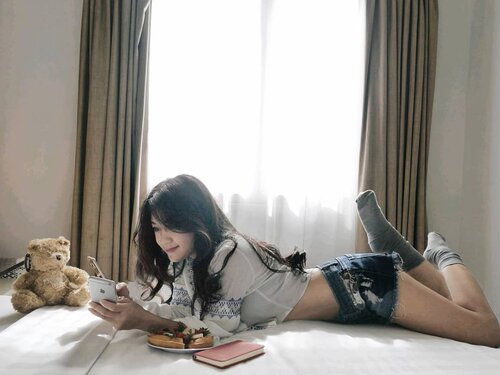 NGE-BLOG MASIH SANGAT MENJUAL. What do you see? This is me, when I do blogging. Ya, saya nge-blog banyakan cuman pake smartphone, ga pake laptop, kecuali buat upload videonya. Hehe.😉
.
Banyak blogger yang sudah pensiun karena tergulung YouTube dan Instagram, padahal...kenyataannya...justru blog saya makin laris manis. Bisa kelelahan kalau semua job blogging diterima. Apalagi kalau blog kamu SEO-nya bagus.
.
Sejujurnya saya kurang paham teori SEO, hanya pake logika aja. Selalu fokus di konten aja. Tapi ternyata tiap dikasih target SEO/harus di page 1-3 google search, ya selalu tercapai, bahkan di page 1, ngalahin media-media besar. Itulah kenapa saya masih fokus setia sebagai blogger. Twitter tempat saya keluarin unek-unek harian. Instagram adalah tempat saya bersenang-senang. Blog adalah persatuannya.
.
Selamat Hari Blog Nasional 2019, teman-teman blogger 😻
Jangan minder, jangan patah semangat ya sama seleb socmed lainnya. Orang masih cari segala sesuatu via Google, kok. Yang penting tingkatin ilmunya, dan jangan sekadar SEO, tapi juga tingkat kualitas tulisannya. 👌😉
.
#haribloggernasional
#blogger
#bloggerlife
#lifestyleblogger
#girl
#shortjeans
#clozetteid
#writer
#smartphone
#apple

+ View more details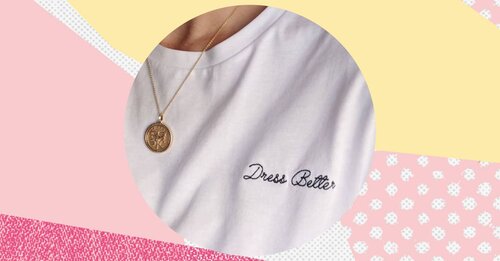 The sustainability call to arms is yet to filter its way down effectively.
Simak juga artikel menarik lainnya di Article Section pada Clozette App.

+ View more details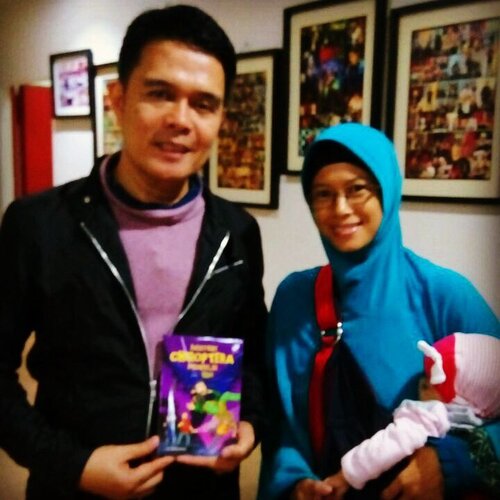 I and one of the famous screenwriter in Indonesia, Aditya Gumay. After the screenplay writing workshop at the Usmar Said Film Center, Jl. H. Rasuna Said, Jakarta.
+ View more details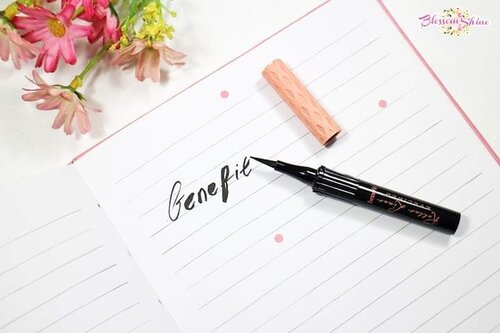 + View more details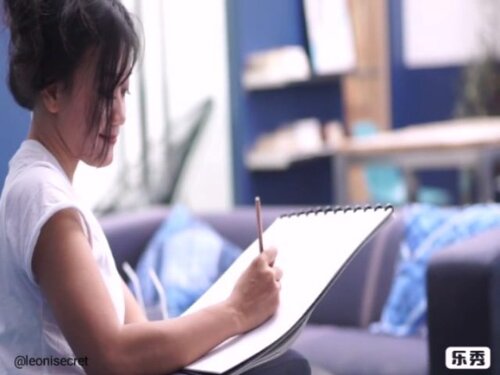 CINTA? Aku yakin..aku mencintai seseorang bukan karena dia memberi yang aku butuhkan. Melainkan karena dia memberi perasaan yang tak pernah kusangka.. sangat kubutuhkan. Kebahagiaannya :)- Novel Destiny, halaman 44..It could be.. sad but true :)Karena bisa jadi bahagianya bukan..kita :(Mungkin juga kita jodoh..di surga.Cinta bisa jadi sebuah keikhlasan, apapun itu :).Selamat hari menggemuk seduniaaa 😁chocolates 🍫🍫😋❤️.Selamat hari Valentine, Bintang~ (the guy on the sketch)Buat pembaca novel Destiny:Bukan berarti Aubrey pilih Bintang. Bisa jadi Bintang tetap menjadi Bintang di langit. Dan Arjuna mungkin bahagianya di bumi, so..tidak perlu disampaikan lewat dunia maya karena cukup kita yang tahu :).Happy Valentine's day to those who celebrate ☺️.🎥 dibantu oleh kak @jerdoet thank you🙏Editing, music, VO, etc.. by me 😬.
#happyvalentineday
#happyvalentine
#valentine
#valentineday
#novel
#destinythenovel
#cinta
#love
#lovequotes
#quotes
#writer
#novelauthor
#vidgram
#indovidgram
#clozetteid

+ View more details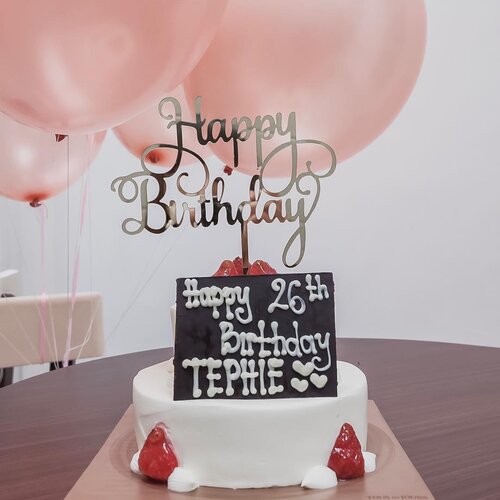 + View more details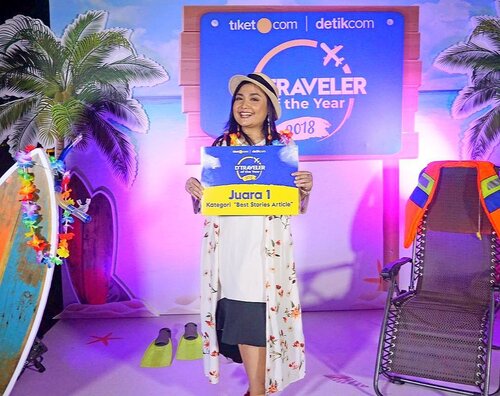 Awal banget aku nulis experiences selama traveling itu karena mau sharing cerita tentang perjalanan di tempat yang aku tuju. Untuk journal pribadi so one day I can look back and remember💛.Buat blog pertama kali banget cuma diliat sama sahabat deket dan suami (yg saat itu masih jadi pacar). Ngga kepikiran bakal di baca sama orang-orang...Dengar kabar jadi nominasi di awarding night D Traveler kaget banget😭🤣. Secara as you guys know D'Traveler @detiktravel itu full of professional traveler, writers dan photogtapher...Kebayang ngga kagetnya dan bahagianya saya😭 sampai speechless hingga saat ini💛💛. Standing with so many talented travel writer. Jangankan kebayang menang..jadi nominasi aja sudah bahagia banget. I never imagine to be In the First Place🙏🏻🤩. Ternyata saat kita berusaha Allah pasti melihat. Ngga ada usaha yg mengkhianati hasil. Thank you so Much for choosing Me as D Traveler BEST Stories.🥰💋..Teruntuk mas Ubuy @eka_vaganza makasih banyak buat support dan doanya..and for always believe in ME that I can DO it💋...
#DOTYawardingnight
#detiktravel
#dtraveler
#travelandlife
#travelandstyle
#traveldiaryekannisa
#clozetteid

+ View more details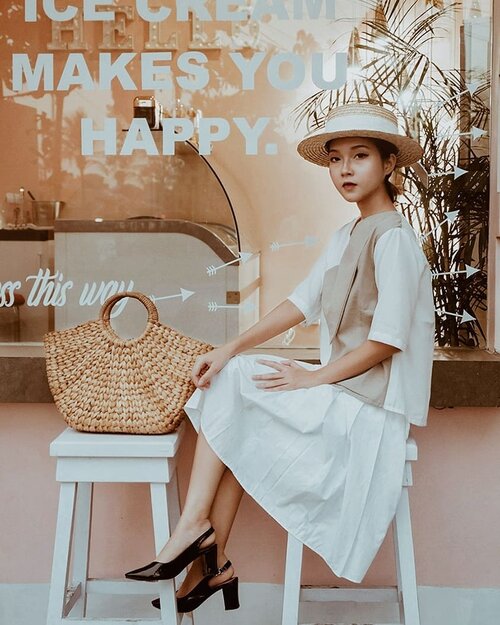 I really want to focus on my blog more this year and learn to be a good writer~
#clozetteid
+ View more details
loading ...
Back To Top