loading...
Search
729 RESULTS FOR AD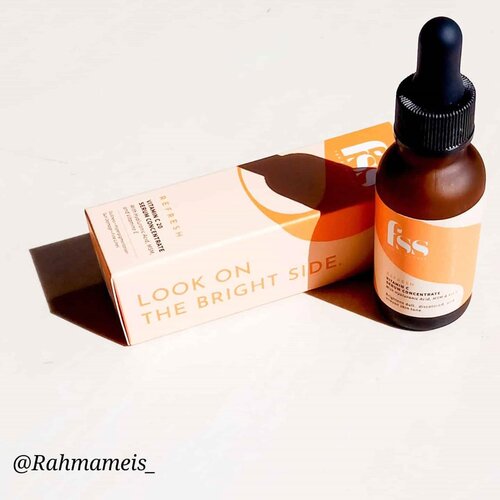 #reviews
FOR SKIN'S SAKE " Vitamin C 20 Serum Concentrate"..For Skin's Sake Vitamin C Serum is a serum that has the main function to brighten skin color thoroughly. Makes the skin supple, smooth and soft. Enriched with Hyaluronic Acid, MSM, and also Vitamin E. Has a formula that is lightweight and easy to absorb, and does not leave a greasy taste...🌻TEXTURE AND SCENT: In terms of texture, this serum is thick in texture and has a turbid white color. easily absorbed. I thought initially it would be very heavy in advance, but apparently not. It smells like medicine. But not too sharp...📦PACKAGING: In terms of packing this mask is stored in a small red bottle, not translucent like most serum containers, this makes the contents inside stay awake from direct sunlight. And if you want it can be better stored in the refrigerator...🌻HOW TO USE: I wear this in the morning after toner and essence, I use one drop for the morning before the activity. And don't forget to wear a sunscreen if you don't want to irritate your face. I don't wear this at night because I use retinol. It is not recommended to use it together with retinol. Because it will feel heavy on the face....🍁Review: After observing with 2 weeks of use, I get significant changes, even skin tone and blemishes stain slowly fade. There is no kind of reaction on my skin, because this serum does not contain alcohol and perfume at all so it is safe for all skin types, even sensitive skin can use it. Although in terms of texture this serum looks cloudy white but not at all heavy on the face. Very light if it must be overwritten with a moisturizer and sunscreen. Look at the ingredients they add vitamin E which is very good for adding skin moisture. I really like this serum vitamin C. Not heavy on the face and does not make the face become an oil refinery kill 😂😂...Non-greasyNo Animal TestingNo ParabenThere is no coloringNo Fragrance...🙌🏻Attention: The above review is based on my experience, and the results depend on each of your skin..How about you? Attracted to try it ???. .🌟 Rate: 5/5 🔖Buy at @sociolla
+ View more details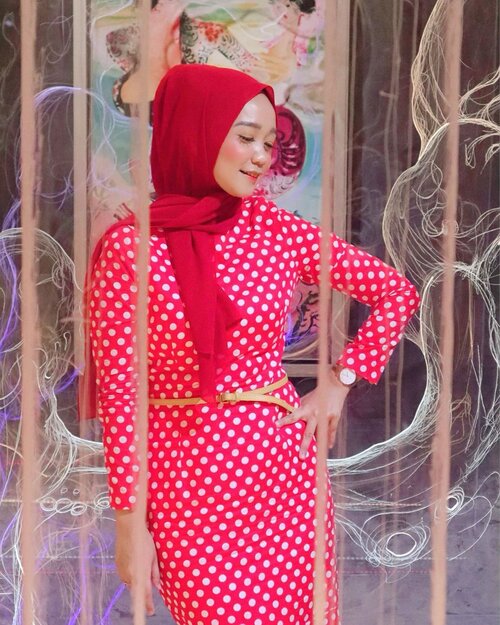 Always feelin' extra chic in a long red dress 💋 adding some red lipstick from @pac_mt to complete the look! Nyaaawww!...
#clozetteid
#chicwish
#hijabers

+ View more details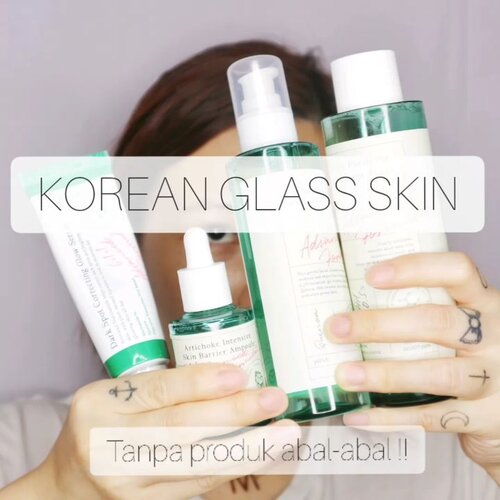 FULL SKINCARE ROUTINE WITH @axisy_official Semua produk bisa dibeli di @beautyglowing___You know achieveing glass skin can be gurelling at times. The major key is to be consistent in taking care of your skin with the right products. Dont be too easy to get lured by false ads and unsafe skincares 🗣️_ Break down products :•Quinona One-Step Balanced Gel CleanserIt comes in a clear-gel and not foamy as much when contacted with water. It is so easy to wash off and doesnt strip my skin. Containing Cica, Calendula, and Quinoa which is rich with Antioxidant. I use this mainly as my Pm cleanser, however its pretty gentle as Am cleanser as well._• Daily Purifying Treatment TonerI was so Amazed by the ingredients in the first place, it has Centella Asiatica & Aloe Barbadensis Leaf Water at the top 2nd & 3rd at the list.It is also a super gentle exfo toner as it has 0.5% Bha and sugar cane as the natural source of Aha. The texture is clear and watery, which sinks in to the skin nicely and quick. It doesnt leave my skin feeling tacky at all . It gives my skin quite amount of hydration as well.-•Artichoke Intensive Skin Barrier AmpouleI didnt know that artichoke is good for skin beforehand 😂 Hence before we jump on to serum, I use this ampoule as an extra booster. The texture is not too liquidy, but once applied on to the skin it becomes a bit watery and easily spread. Absorbs really nice without any tackiness. This feels really soothing especially when you have redness and adding hydration to my skin. However you can use this as hydration booster by mixing it up with your moisturizer.---CONTINUE BELOW
+ View more details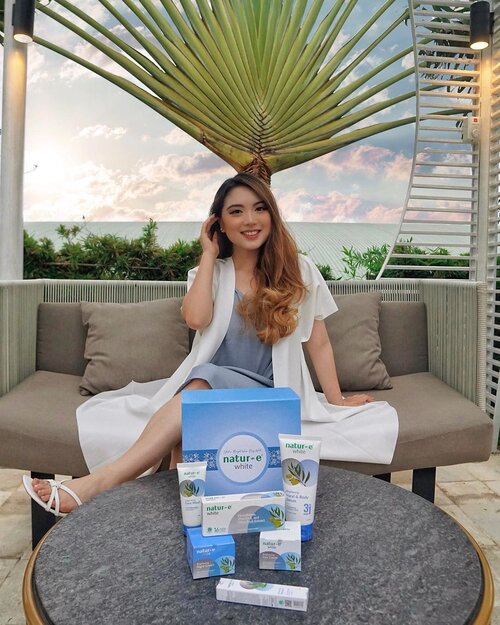 Introducing you the new white series from Natur-E! 🌱When everyone wants to have a bright skin, @natur_e_indonesia comes up with the products to help brighten your skin from outside and from within. There are hand & body serum, face wash, brightening serum, day cream, night cream, and even supplements. The main ingredients used are Glutathione, Vit. E & Olive Oil 💙Everything is clinically tested, made of mostly natural ingredients, hypoallergenic tested, and halal. After a couple weeks of consuming the supplement, I admit my skin has become brighter EVENLY ✨ Adding up to it, the use of Hand & Body Serum also helps a lot to tone-up my skin. You can find these products offline at all @watsonsindo, @infosuperindo or online at
www.watsons.co.id
and
www.natur-e.co.id
😍—
#NaturEWhite
#ShowYourTruBright
#NaturEWhitexClozetteID
📸 @mariaistella.......
#beauty
#beautyblogger
#beautiful
#blog
#portrait
#makeup
#beautyenthusiast
#skincare
#skincareroutine
#skincarereview
#skin
#skincaretips
#beautyinfluencer
#beautyjunkie
#blogger
#influencer
#lifestyle
#makeupjunkie
#beautytips
#bloggerstyle
#tampilcantik
#fashionblogger
#lifestyleblogger
#beautyblog
#beautybloggers
#clozetteid

+ View more details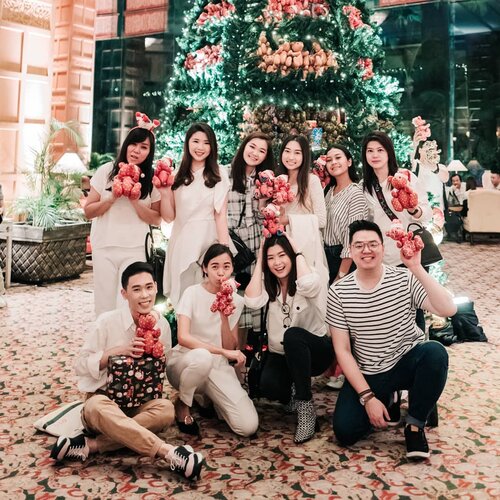 + View more details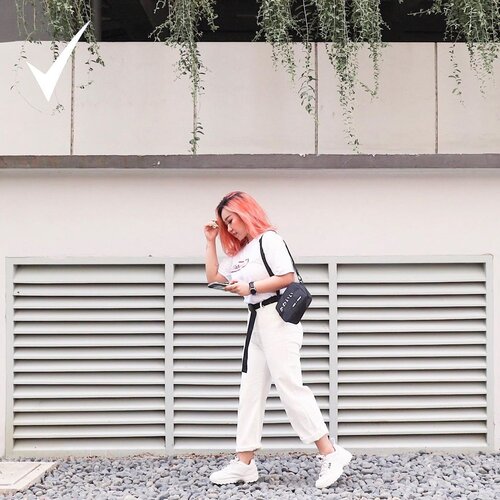 hi lafs, kalian sehari bisa tembus 10ribu langkah ga sih? jalan itu penting lho, ga harus jauh dan lari kok buat sehat tinggal main repetisi aja. kalo aku sendiri selalu pake jam tangan yang bisa hitung steps dll tapi kalo kalian belum ada budget ini aku kasih tips yang gratis aja: pake aplikasi Gerak Rexona (untuk pengguna android aja sementara ini).
.
a little background story jadi aplikasi ini itu dibuat supaya bisa memacu kalian buat gerak dan yang TERPENTING dari hasil kalian yg terkumpul bisa buat bantu donasi teman-teman kita yang penyandang disabilitas (that's why i'm 100% supporting this). jadi di gerak counts ini dia bisa hitung langkah kalian, kan kemana-mana kalian pasti bawa HP tuh. jadi nanti steps kalian tiap hari juga bisa dicatet gitu ga langsung hilang besok-besoknya. untuk gerak explore dia sediain informasi tempat-tempat yang disable friendly terus juga dari aplikasi ini kalian bisa langsung liat cafe/tempat gym dll yg terdekat sama kalian jadi ga ad alesan lagi buat males gerak!
#GerakTakTerbatas
#TeamGerakRexona
@rexona_id

+ View more details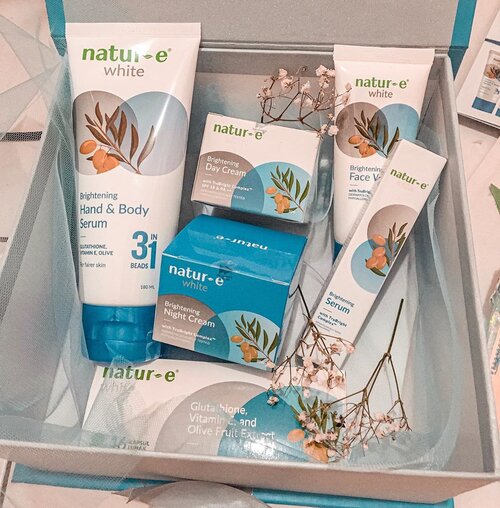 ✨ Siapa sih yg ga tw dgn product2 dari @natur_e_indonesia yang identik dgn warna hijau-putih ?
But now, @natur_e_indonesia baru aja ngeluarin rangkaian product barunya yaitu 'Natur E White Series' 💙 yang terdiri dari 6 product mulai dari Body Care , Skincare sampe Suplement ., pkknya dah lengkap banget,. Dengan kandungan Glutathione, Vitamin E , Olive yg which is bagus untuk mencerahkan kulit 😊
So far, ak paling suka sama Hand & Body Serum, wanginya enak, trus ad butir2 khas nya Natur E yang sangat bgs utk mencerahkan kulit dan pasti nya cepat menyerap dan tetap bikin lembab ..
Selain itu ak juga suka ama Day Cream nya , yg bisa tone up our skin tone tapi hasilnya tetap natural 🥰
#ShowyourTrubright
#NatruEWhitexClozetteID
#NaturEWhite
#ClozetteID
.
.
.
.
.
.
.
.
.
#review
#honestreview
#skincare
#skincarereview
#skincarejunkie
#natureindonesia
#beautylover
#skincareaddict
#indobeautysquad
#likes
#sparklingsquad
#lemoninfluencer
#beauty
#firstimpressions
#likeforlikes
#like4likes
#instagood
#instabeauty
#recommended
#musttry
+ View more details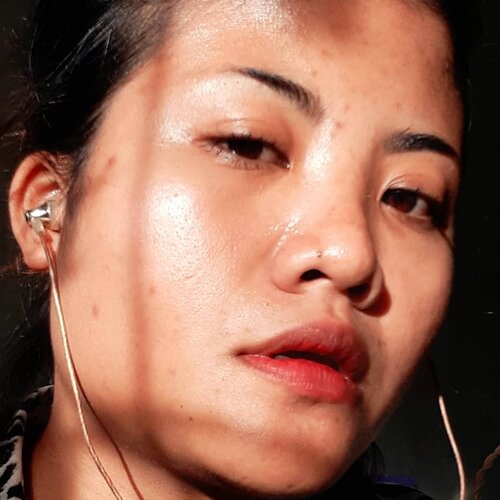 #makcurhat
Waktu itu pernah ada yg bilang begini "pengen rasanya liat Zhea (bella) tanpa makeup".
.
.
So ini sih wajah tanpa makeup aku. Sekarang sih udah berani bare face kemana-mana. Karena kulit yang udah rada baikkan. Dan ya keliatan lah dosa juga cuma dikit banget.
.
Sedikit cerita kemarin itu gara-gara stress, shock, dan trauma aku jadi gak karuan. Mulai dari badan, wajah, sampe emosi. Yang lebih parah adalah sampai gak haid selama hampir 3 bulan.
.
Menderita?? Banget gengs.
.
Bolak balik dokter, kontrol, dan banyak obat yang mesti diminum. Sedih sih. Karena ya mikir jangan-jangan aku kena sakit apa gitu.
.
Tapi ya Alhamdulillah sekarang aku lebih baik dan gak mesti bolak balik dokter plus minum obat. Dokter bilang sih katanya normal dengan badanku, gak ada masalah. Hanya karena stress yang terlalu di pendam jadi ya begitar.. jreng...
.
.
Sekarang banget im all fine gengs... Alhamdulillah banget.. Makasih Ya Allah, mamak, dede, ade, dan bear yang selalu mendukung. Hiks.. terharu aku tuh.
.
.
Anyway, jangan lupa untuk bahagia dan sehat selalu ya gengs...
#SMOOCHIES
.
.
#clozetteid
#beauty

+ View more details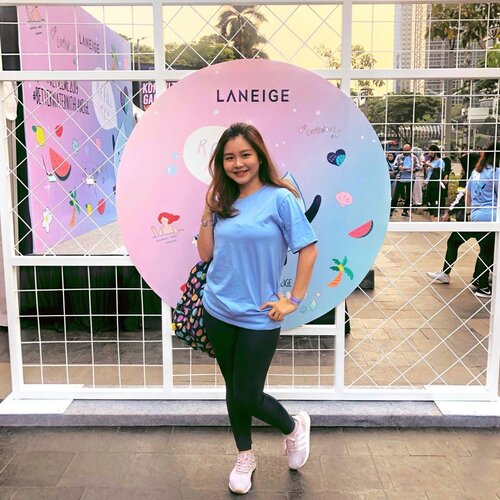 + View more details
loading ...
Back To Top