loading...
Search
782 RESULTS FOR PARK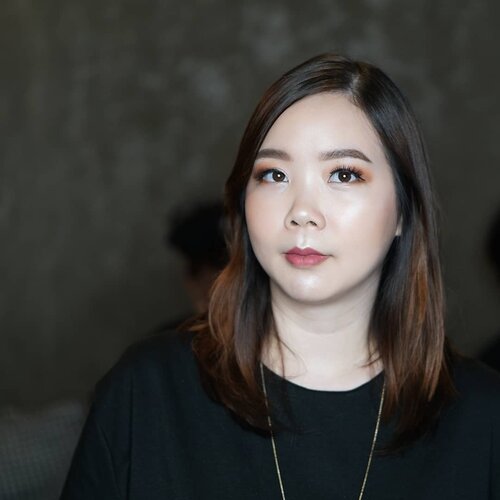 Had a blast with @makeoverid beauty class at @tokomonobali 🥰.Glowing maksimal dong pakai highlighter terbarunya Make Over. Acaranya di @tokomonobali cafenya asik banget, deket Park23, cocok buat nongkrong n ngopi..Dan ternyata di lt2 ada @thefiliatelier_ tempat sewa gaun2 yang cakep banget dan desainnya unik2 cocok banget buat special event or Photoshoot 😍. Gaunnya disini ada model baru terus loh dan dari desainer luar. Jamin ga pasaran....
#tokomonobali
#makeoverbali
#makeoverid
#thefiliatelier
#Clozetteid
#glowingmakeup
#glowingmakeuplook
#glowingskin
+ View more details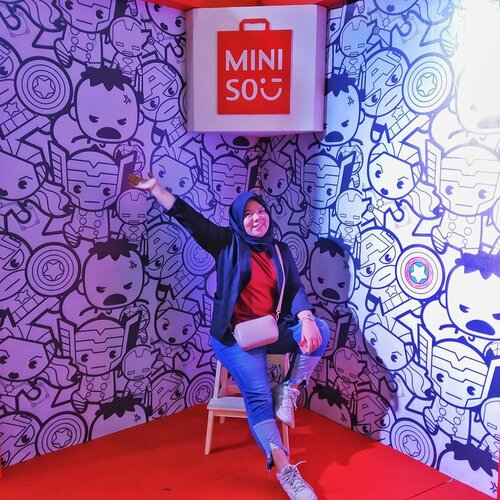 + View more details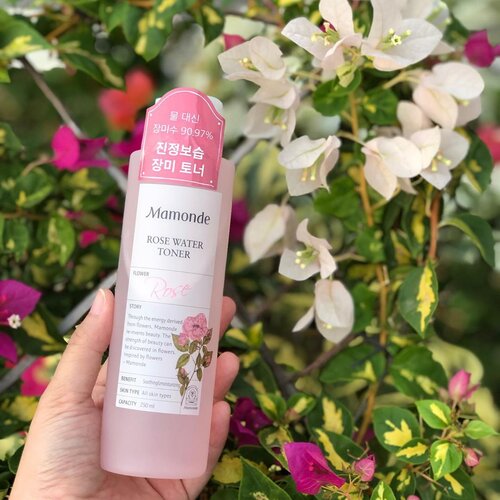 TONER OH TONER 💧
MAMONDE ROSE WATER TONER 🌹 @mamondekorea @mamondeindonesia
Butuh rekomendasi hydrating toner ? Kalo kalo lagi nyari rekomendasi, aku bisa rekomen toner ini. Baca dulu sampai selesai ya 😘
Jujur, awal kenal Brand ini adalah dari nonton drama korea yang diperanin sama @ssinz7 yang judulnya Pinocchio. Di dalam deama itu terlihat Park Shin Hye menggunakan kosmetik Mamonde. Karena aku emang ngefans sama para pemainnya yang mana ada oppa @jongsuk0206 😍 pastilah aku tonton dengan sepenuh hati 😆❤️ Awalnya emang se impulsif itu aku langsung beli dan pesen sama temenku yang lagi di korea sana, pesenlah aku banyak produk Mamonde salah satunya Toner ini. Aku pakai toner ini menggunakan kapas setelah cleansing dan biasanya di kapas akan terlihat kalo setelah cleansing pun, kulit kita belum tentu bersih. Setelah penggunakan menggunakan kapas, aku akan pakai lagi tanpa kapas dan aku langsung tap tap di wajah (paling suka sesi tap tap wajah😆) Toner ini texturnya watery, wanginya bunga mawar banget, seger setelah dipakai dan selai sebagai toner, aku biasanya suka pakai buat kompres di wajah, kulitku sensitif mudah kemerahan dan pertolongan pertama biasanya aku akan kompres wajahku menggunakan kapas. Tips buat kompres: basahi kapas dengan toner, masukan zipperlock,masukan dalam kulkas sekitar 20 menit, lalu dipakai di wajah dalam keadaan dingin duh ini part paling aku suka disaat kulitku kemerahan, saat kulitku stress dan dehidrasi
Ga cuman aku yang suka toner ini, suamiku juga suka banget pakai toner ini dan malah dia fanatik banget gamau ganti2 toner, dia cuman mau Mamonde Rose Water Toner 😆😝 Berawal dari impulsif karena liat di drakor, berujung ke my fav product since 2014 🥰 dan selalu ada di skincare stockku 😆
Cung siapa yang gampang banget keracun skincare dari drakor? 🙋🏻‍♀️ sama dong kaya aku 😝
#toner
#kbeauty
#mamonde
#mamondeindonesia
#skincareblog
#idskincarecommunity
#abskincare
#abcommunity
#skincarecommunity
#clozette
#clozetteid
#makeup
#selfie
#beauty
+ View more details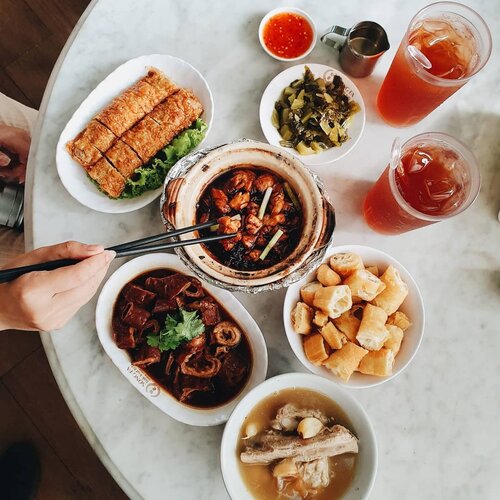 Nov 6, 2019Hari Minggu lalu aku mampir ke @songfajakarta di Central Park Mall. Salah satu resto yang aku penasaran karna non halal 🤣Nah disini aku mencoba Pork Ribs Soup (Bak Kut), Ngo Hiang, Cakwe, Sayur Asin, Usus besar dan produk terbaru mereka yaitu Sesame Ginger ChickenKalian wajib buat cobain Bak Kutnya, rasa kuahnya rich banget, a warm bowl yang ngingetin sama makanan rumah. Enak banget kalau lagi dingin" hujan gitu haha. Ngohiangnya juga enak, lembut dan rasanya pas. Cakwenya garing 💋Nah buat kamu yang suka flavorful, aku saranin cobain Sesame Ginger Chicken dan Usus Besarnya. For my taste, aku lebih suka rasa usus besarnya sih hahaha.Have you try
#SongFaBakKutTeh?Cocok
banget buat makan keluarga hihi
#SongFaJakarta
#SongFa50
#SongFabkt
#ILoveBkt
+ View more details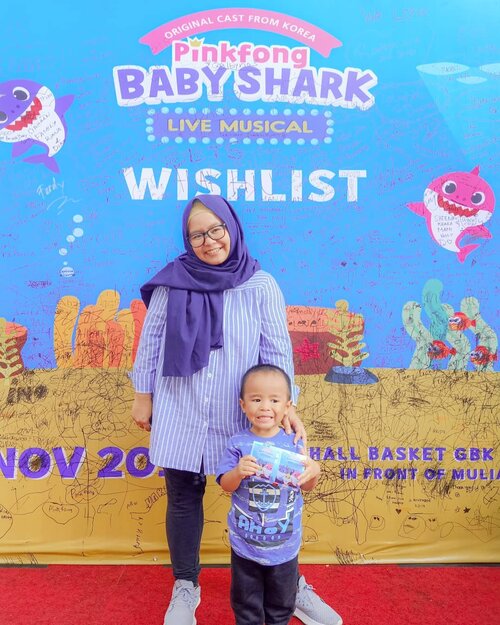 + View more details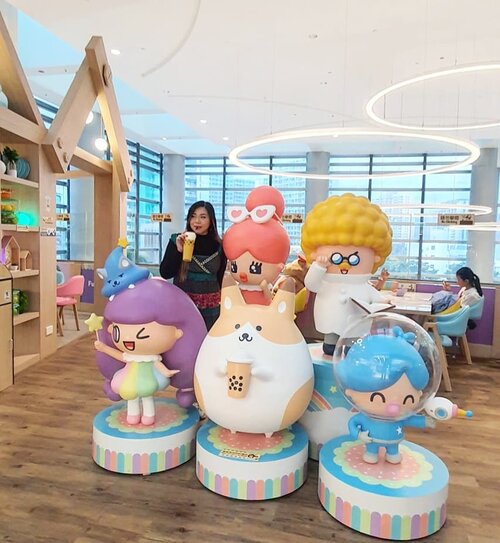 Stumbled into this kawaii cafe by total accident when we were roaming some random mall in Lok Fu (it's a pretty big mall called Lok Fu Place but lots of the parts were under construction/renovation) after visiting Kowloon Walled City Park (if you take MTR to get to the park, Lok Fu is the stop). I was actually throwing a tantrum and was having a total meltdown when hubby suddently found @fullhouse_kitchen and steered me in. Next thing i know i was busy posing and taking pics, at times like this i do wonder if i am 100% at the brain on not.Anyway, apparently they are from an amusement park called Fullhouse World in Dongguan China, i thought it was sort of random that they would have a cafe (and soon children's playground) in Hong Kong. The characters are super cute tho! There are also huge stuffed animals (or should i say creatured) sitting with you and you can use them to take pics with. Price wise, it's quite expensive, actually HK's cafes are rather expensive (and the Chinese food restaurants inside the malls are crazy expensive, i would prefer to have meals at random restaurants at the street, they would usually cost a quarter of those in the malls) but as someone who is crazy for kawaii, themed cafes - i'd say it's worth it. If you are a lover of everything kawaii and pastel colored and you love taking pics, i would recommend you visit this cafe. There are so many cute spots to take photos at and they leave you alone, letting you do whatever you want.
#pinkinhongkong
#kawaii
#cutecafe
#fullhousekitchen
#fullhousekitchencafe
#clozetteid
#sbybeautyblogger
#beautynesiamember
#bloggerceria
#influencer
#jalanjalan
#wanderlust
#blogger
#indonesianblogger
#surabayablogger
#travelblogger
#indonesianbeautyblogger
#indonesiantravelblogger
#girl
#surabayainfluencer
#travel
#trip
#pinkjalanjalan
#lifestyle
#bloggerperempuan
#asian
#hongkong
#hongkong
🇭🇰
#hongkongcafe
+ View more details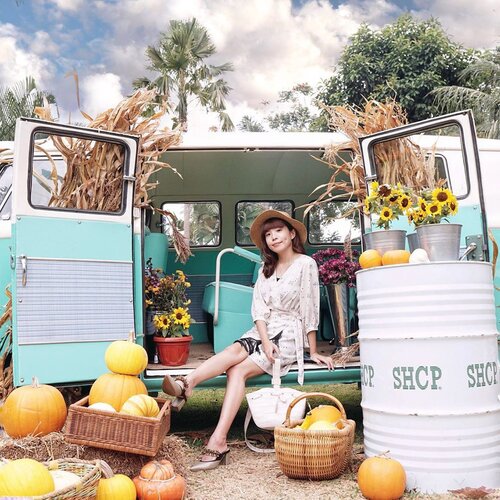 + View more details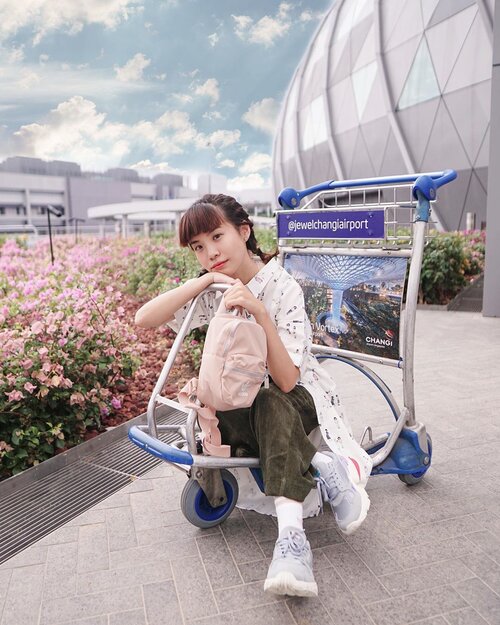 Here's a picture upon arrival, stiff body, still shaky but all I can do was absentmindedly smiling. Wondering why? Make sure to read my lengthy story below 😜 // 📸 @priscaangelina -
So let me take you on a little throwback to my trip to SG on my flight to SG from Jkt. Everything seems perfect and fine but the captain did mention we'll experience turbulence along the way even though weather was fine in both JKT and SG. Having that in mind I was prepared for the shaky flight but little did I know it was shaky throughout the journey 😅. It was actually one of my terrifying flight I've ever experienced. My flight literally bounced ( suddenly dropped and raised again), I wonder if I was riding on some kind of theme parks ride or so. Adrenaline rushes as the crowd starts to feel uneasy and screamed. My mind went blank in a second and all I can think was surrender. Played a worship song to ease and calm myself because up thousands feet off the ground that's the only thing I can possibly do. That's one of those moments I felt completely helpless and there's nothing I can do except for surrendering and trying hard to find peace within me. I knew God wouldn't let me be alone, trying to hang on the tiny string of hope we finally landed. Even though the experience was pretty bizarre but it won't stop me from exploring and traveling 🧳 Have you ever experienced anything scary throughout your traveling experience? Would love to hear your story too~
#style
#ootd
#whatiwore
#steviewears
#singapore
#travel
#clozetteid
#sonyforher

+ View more details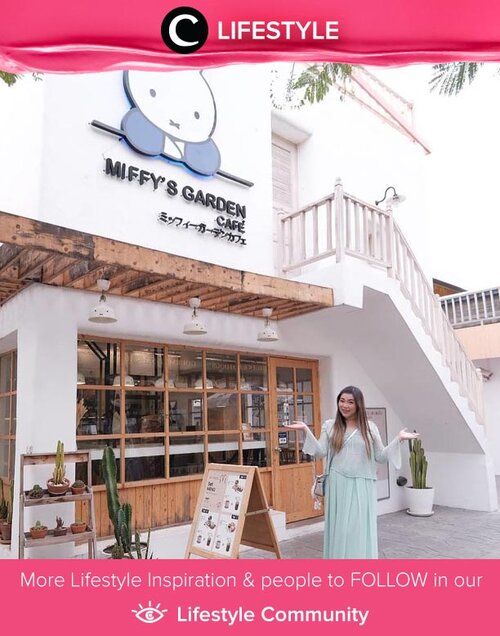 Miffy's Garden Cafe yang menggemaskan ini merupakan kafe favorit Clozetter @mgirl83 di Santorini Park Hua Hin, Thailand. Simak Lifestyle Updates ala clozetters lainnya hari ini di Lifestyle Community. Yuk, share juga momen favoritmu.

+ View more details
loading ...
Back To Top