loading...
Search
11 RESULTS FOR ABCOMUNITY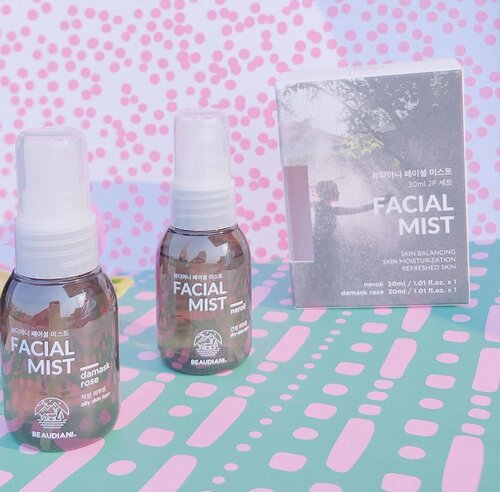 What's this? The cute mini bottle from @beaudiani @beaudiani_global 😍
BEAUDIANI FACIAL MIST 💧
Neroli (dry skin type)
Damask Rose (oily skin type)
How much do you need to face mist? for me, every day I definitely use face mist because I need extra hydration, instant freshness, and so it's not easy to sleepy😁
What are the advantages of face mist Beaudiani? first of all I was quite impressed with the ingredients because for me this content was quite unique and I just met this product 😍
It uses citrus aurantium dulcis flower oil helps for dry skin and a base of carrot seed oil which helps to make skin healthy. Its full moist and continuous moisturizing makes tired skin moist and healthy. Also, delicate citrus aurantium dulcis flow er oil (neroli oil) fragrance helps to uplift the mood. Is perfect for me who is moody 😆
Which of these two variants am I using? I use both! because in today's weather, my skin is easily dehydrated and the first aid is to use face mist. And also when going to reapply and after reapply sunscreen I usually use face mist for extra freshness and to boost my mood 🎀
I want to know how you use face mist, tell me 🥰
대단히 감사합니다 @madforcos ❤️
#beaudiani
#beaudianiglobal
#madforcos
#madcos
#frmadcos
#facemist
#skincare
#makeup
#beauty
#clozette
#clozetteid
#skincarecommunity
#skincareblogger
#skincareblog
#abskincare
#abcomunity
#abblogger
#kbeauty
#kbeautyblogger
#kbeautyblog
#skincareblogger
#beautybloggerindonesia
+ View more details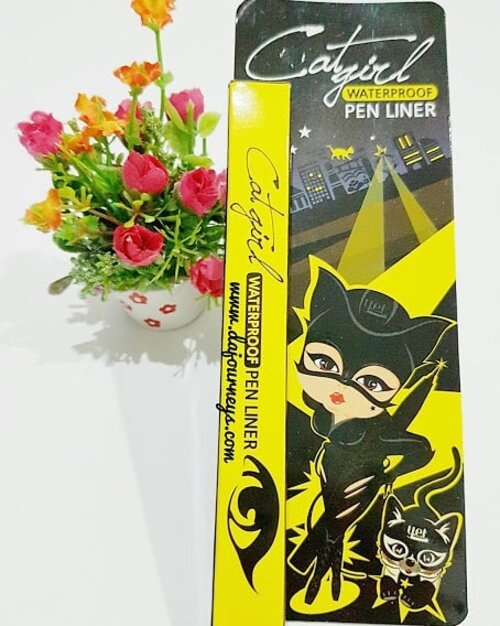 Aku tu paling ga bisa kalau disuruh dandan, tapi aku suka penasaran pengen coba makeupan walau kemampuanku terbatas, pas iseng beli ini udah takut ajah mata kecolok-colok, eh ga taunya aman sis. Bisa bikin wing atau cat eyes dengan mudahnya 😍 tapi sayang udah ga bisa beli lagi karena kosmetik dari luar udah ga bisa masuk ke Indonesia lagi 😭
Baca review eyeliner dari @yetkorea di link hidup di bio ya
#YETCosmetics
#clozetteID
#Setterspace
#BloggerCeria
#BloggerMafia
#ABComunity
#eyeliner
+ View more details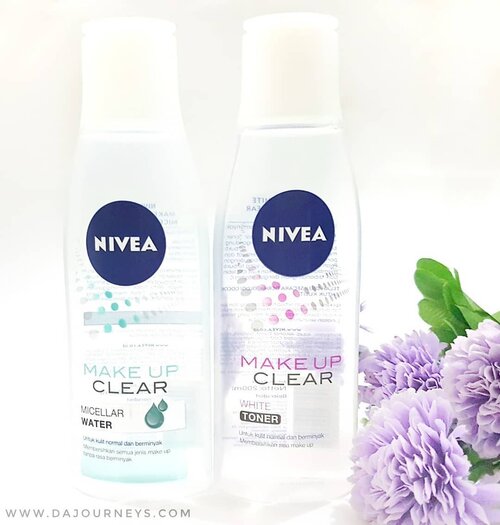 + View more details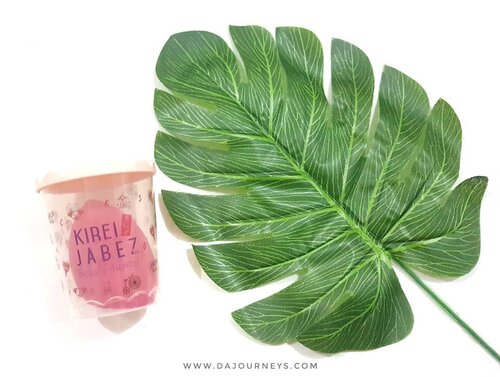 Siapa yang disini lagi nyari-nyari beauty tools? Kemarin pas main ke @makeupuccino aku nemu makeup tools yang affordable dan cukup lengkap loh. Nama brandnya @kireijabez dan aku beruntung bisa mencoba beberapa produk mereka.
Yang aku suka tuh sponges nya, tempat sponge nya lucu dan berfungsi banget buat mencegah debu dan kotoran masuk ke sponge, harganya cuma 80K dan asli enak banget dipakenya. Selama ini cuma pake punya RT dan ternyata ga kalah loh 😍 trus aku juga dapat ilmu mengenai makeup tools yang harus dimiliki buat orang yang matanya kecil aka sipit kayak aku.
Mau tau apa ajah rahasianya? Klik link hiduo di bio yak 😆 jangan lupa komen 😚
#KIREIJABEZGATHERING
#KireiJabez
#MakeupTools
#brush
#brushset
#clozetteID
#BloggerCeria
#BloggerMafia
#ABComunity
+ View more details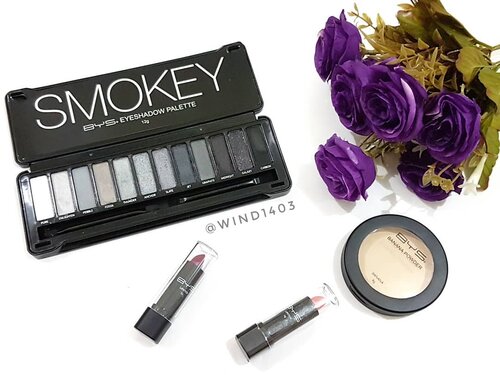 + View more details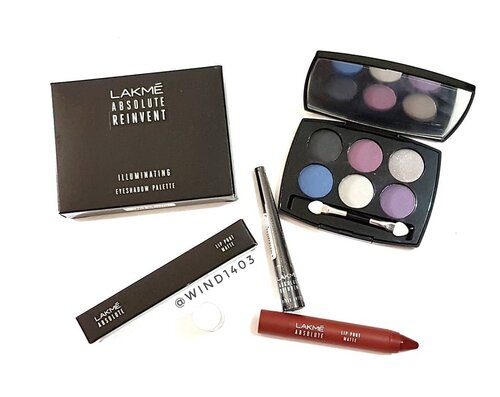 + View more details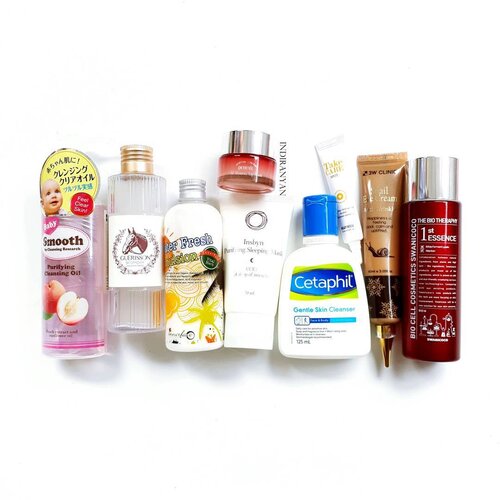 + View more details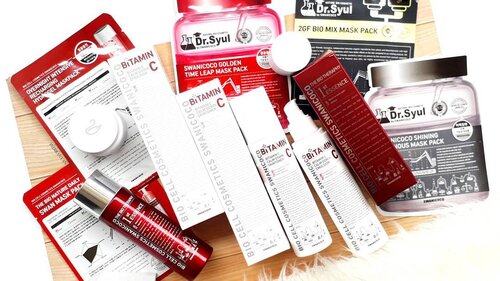 Thank you @swanicoco.en especially May for choose me to be part of
#SWANS2.
Look at all these goodies they sent to me, they are full size item and not nearly expired 😍
What
#swanicoco
's team curated for my combination and dull skin : ・2GF Bio Mix Mask Pack
・Golden Time Leap Mask Pack
・Overnight Intensive Recharging Hydrogel Mask Pack
・Shining Luminous Mask Pack
・The Bio Nature Daily Mask Pack
・The Bio Therapy 1st Essence
・Bitamin C Calm Down SkinToner
・Bitamin C Calm Down Emulsion
・Swan Cream Intensive Vital
Currently I'm testing The Bio Therapy 1st Essence, today is my 9th day. Actually I tried Swan Cream Intensive Vital first but my skin show bad reaction, so I stop using the cream for a while, will try it again later. *** Udah di post di blog juga ya 😆
💻
www.indiranyan.com
#swanicoco
#스와니코코
ー
#clozetteid
#koreanskincare
#asianskincare
#abcomunity
#abskincare
#koreanbeauty
#skincareobsessed
#indonesianbeautyblogger
.
.
.
.
.
#오늘 #인스타그램 #블로거
#2017
년 #데일리 #셀카 #셀피 #일상 #선팔 #맞팔 #맞팔해요 #소통 #팔로우 #좋아요 #인친
#l4l
+ View more details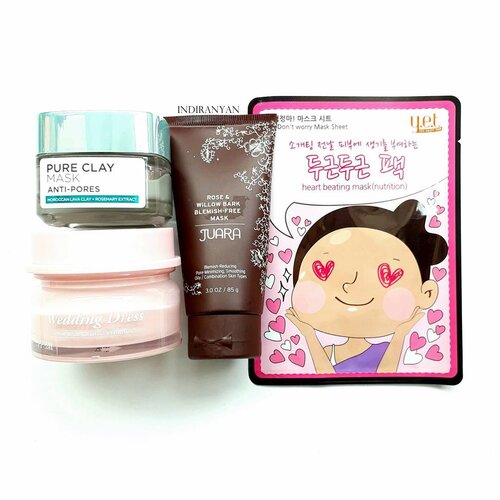 Updated my ig yesterday and just realize all drafts are disappear. Also since ig have upload multiple photos feature, I never success to upload the pics, always show "app not responding" 😭.
#multimasking
is part of my
#weeklyroutine
I do it once in a week, or twice when I'm not using chemical exfoliator. What I use yesterday :
#loreal
Pure Clay Mask Anti-Pores.
#merbliss
Wedding Dress New Ghassoul Clay Mask.
#juara
Rose & Willow Bark Blemish Free Mask.Followed with sheet mask, yesterday's pick was :
#yetkorea
Heart Beat Mask (Nutrition) - I've tried this
#sheetmask
several times so it's time for quick review.Conclusion 👇Material is thick tissue, fit was good but it can't cover my big cheeks lol, essence is lightweight and no sticky feeling after, but I prefer if no fragrance. Overall this just a decent mask I still need to layering my skincare afterwards. ー
#clozetteid
#skincarejunkie
#skincareroutine
#asianskincare
#abskincare
#abcomunity
#skincarediary
+ View more details
loading ...
Back To Top