loading...
Search
29 RESULTS FOR MODERATOR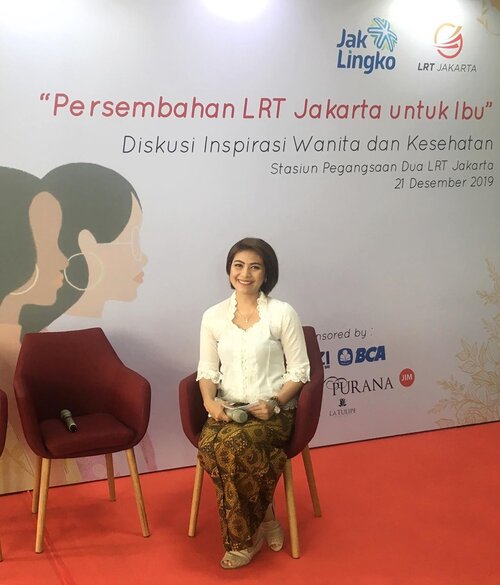 Happy mother's day!! Perayaan hari ibu di Indonesia memiliki makna yg berbeda dengan yg dirayakan diluar negeri. Di Indonesia kita akan lebih melihat bagaimana ibu bisa berkarir & melakukan tugas-tugas rumah tangga. Tapi harus di ingat juga sebagai perempuan kita harus mensupport satu dg yg lain. and good to be true to have a community and share what you have and do on that community.
#mc
#moderator
#mcindonesia
#mcjakarta
#moderatorindonesia
#clozetteid
#hariibu
#mothersday
#lrtjakarta
+ View more details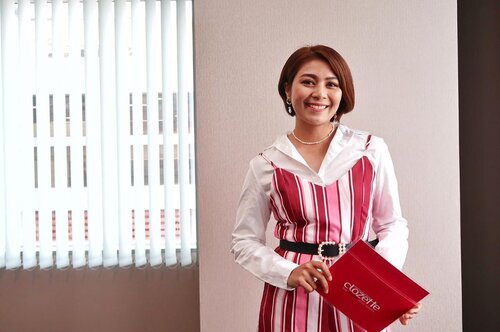 + View more details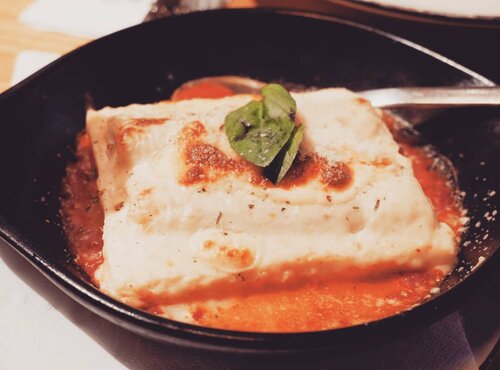 Help, I can't say no to pasta with ricotta. They are just irresistible.
So, after going keto after around 3 months, changes are definitely seen and real. The thing is, not everyone can benefit from keto. Since we are all born differently, we all have different metabolism and body type.
The key is still the same for healthy diet, eat moderately and excercise. So no matter what you do, do it wholeheartedly too.
Some even say, there are people that live their life by rigid diet and super healthy lifestyle yet live so short. Yet some who live recklessly are alive 'till their ripe of old age.
Find your reasons to live, and do it to the fullest, so we have no regret. Love your body and be happy.
#foodoftheday
#salad
#ClozetteID
#healthyfood
#lunch
#fresh
#love
#veggies
#musttry
#ketosis
#ketodiet
#freshfood
#yums
#pasta
#ricotta
#delicious
#ricottacheese
#irresistible

+ View more details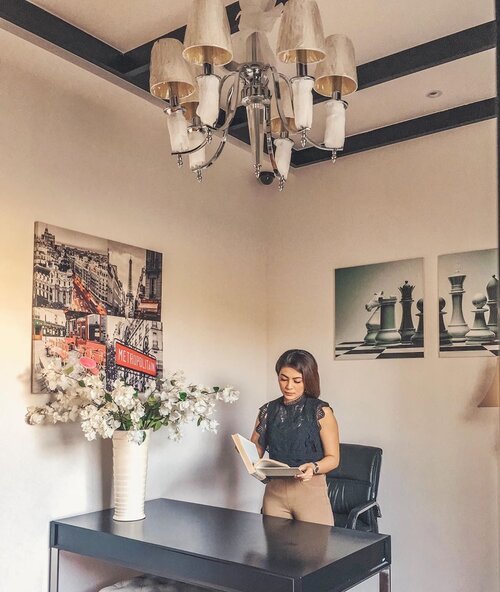 Waktu kecil sering mikir pengen cepet lulus sekolah biar ga perlu belajar lagi. Tapi waktu udh dewasa pekerjaan justru mengharuskan aku terus belajar unt membuka cakrawala dunia.
Sekarang justru menikmati proses belajar yg kadang bikin pusing sendiri bahkan bikin kebawa mimpi. Terkadang juga proses belajar ini membawa aku buat mengeksplor diri sendiri. Masih banyak hal yg masih bisa dikerjakan ketika muda.
Dari jadi reporter, presenter, MC & Moderator bahkan sekarang Instruktur Strong By Zumba.
What a life 😊🙏🏻
#clozetteid
#learn
#host
#tvhost
#mc
#presenter
#instructor
+ View more details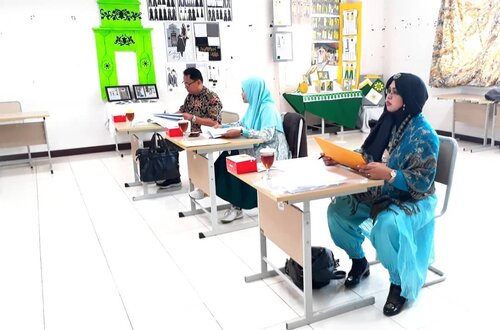 + View more details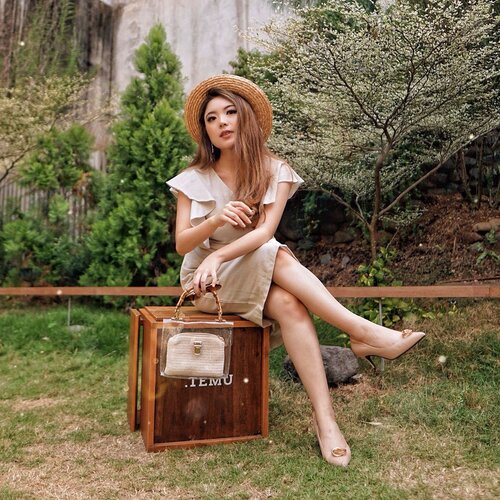 + View more details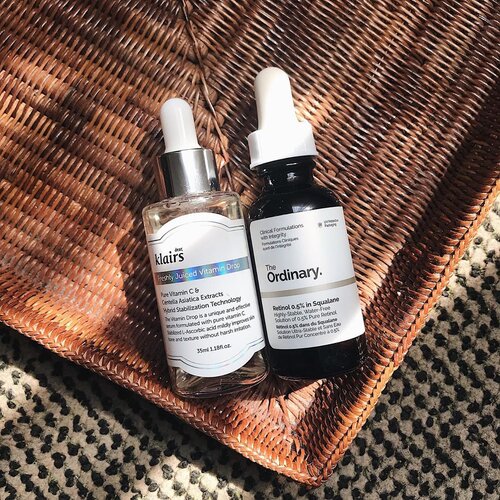 ..Pairing this two to fights free radicals — Vitamin C and Retinol..Untuk aplikasinya, Vitamin C dipakai di pagi hari sedangkan malamnya aku switch dengan Retinol..Pemilihan retinol balik lg ke kondisi kulit msg2, yg aku pakai ini squalane dgn kadar Retinolnya 0.5% (Moderate Strength, High Irritation). Awal coba Retinol, aku pakai yg 0.2%, stlh cocok dan pas habis 1 botol, aku coba naikin ke 0.5%, tapi dgn selang waktu pemakaian 2 hari sekali di malam hari, dan stlh kulitku udah ga berasa perih kecubit2 (+/- 2 setelah 2 minggu pemakaian), bru kuberaniin bt rutin pakai setiap malam.
+ View more details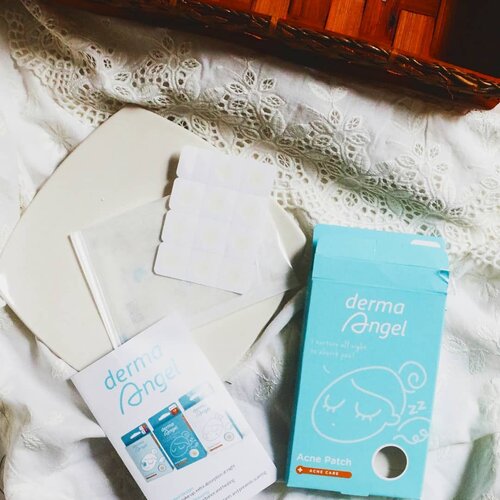 🍭 From 2 days onward, I'll post more about acne patches and sharing about acne on my story!
.
🍭 I rarely got acne on my forehead, but it still there after a week it stayed on the forehead
.
🍭 I've tried various ways. The last product I tried was Derma Angel
.
🍭 The form of @dermaangel_id is similar to @cosrx_indonesia. The only difference, COSRX is distinguished based on the size of the zits
.
🍭 Does it work? It could absorbs pus and oil. Acne patches will be useful when there is white pus or fluid on acne, keep that in mind. I like this product because it could make my pimples dry out, even better than COSRX. There's a story behind I haven't told you about 😆
.
🍭 There is hydrocolloid on the list and this is the main hero I'm talking about. The enchanting thing I just read in the Journal of Cosmetics Science (Chao Ming Chao et.al, 2006), regarding acne dressing. This is the only study I've found so far about hydrocolloid dressing, but if you have an insight, please tell me more
.
🍭 Results from clinical assessments show hydrocolloid dressing was effective in improving local mild and moderately inflamed acne. It could decrease redness about 71% compared to skin tapes. From this point of view, acne dressing was more effective in alleviating the acne
.
🍭 The transmission ratio in counteracting UVB rays is 7.4%. What does it mean? While I don't know the size of hydrocolloid used, most likely it could protect against UVB rays
.
🍭 The significance efficacy in reducing red pigmentation has been shown, however this is not to say the dark pigmentation won't present in the future. Long term observation and treatment with hydrocolloid dressing is to be considered for further study
.
Rating: 4/5
It is more expensive than COSRX 🙄 *cheapskate .
🍭 What do you think about acne patches?
.
To be continued...(Next episodes: COSRX and Nexcare)
#acnepatch
#pimples
#acnestory
#skincarejourney
#skincareregime
#beautybloggers
#cosrx
#dermaangel
#igbeauty
#skinhealth
#skincareroutine
#insommiareview
#zits
#clozetteid
+ View more details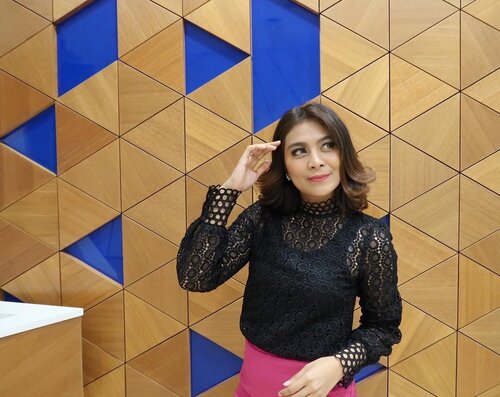 + View more details
loading ...
Back To Top