loading...
Search
215 RESULTS FOR DEEPCLEANSING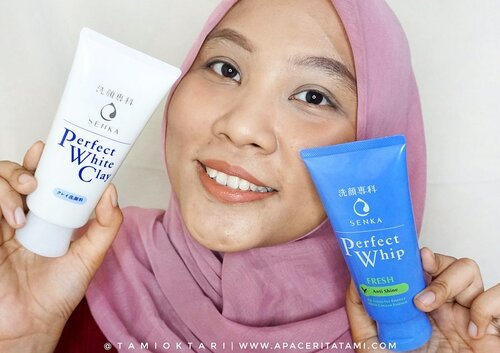 Akhirnya cobain facial foam No.1 di Jepang @senkaindonesia Perfect Whip yang mempunyai 4 varian. Diantaranya adalah:• Clean & Nourished Skin (Moist)• Fair & Radiant Skin (White)• Matte Skin For Longer (Anti Oily/Matte)• Deep Cleanse & Brighten Skin (White Clay).Sabun pembersih wajah ini punya busa lebih besar, padat dan halus yang membuat momen mencuci wajah jadi lebih nyenengin. Jadi busanya ini yang akan membantu membersihkan wajah dari kotoran..Varian facial wash mana yang jadi favorit kalian?.
#PerfectWhip210
#SenkaIndonesia
#PerfectlySuppin
#ClozetteID

+ View more details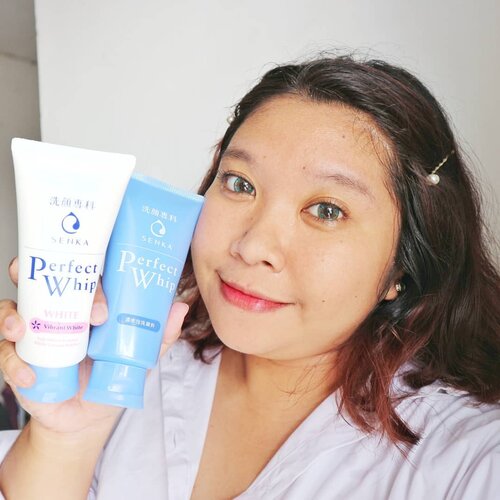 My Ultimate Favorite Facial Foam! Senka Perfect Whip, facial foam yang udah 10 tahun mendapatkan predikat sebagai sabun cuci wajah nomor 1 di Jepang. Apa sih yang bikin senka hype banget? Busa yang dihasilkan Senka Perfect Whip itu lebih banyak, lebih padat dan lebih lembut jadi bisa bersihin wajah lebih maksimal. Ada 4 varian yang bisa kalian pilih juga loh yaitu, Clean & Nourished Skin (moist), Fair & Radiant Skin (white), Matte Skin for Longer (Anti Oily/Matte), Deep Cleanse & Brighten Skin (white clay). Selain Perfect Whip, Senka juga punya beragam produk lain seperti oil cleanser, micellar water sampai sheet mask. Kebetulan aku udah nulis nih review lengkap di blog aku. Jangan lupa mampir yah!
#PerfectWhip210
#SenkaIndonesia
#PefectlySuppin
#skincarereview
#skincare
#facialfoam
#Clozetteid
#surabayabeautyblogger
#sbybeautyblogger
#beauty
#beautybloggerid
+ View more details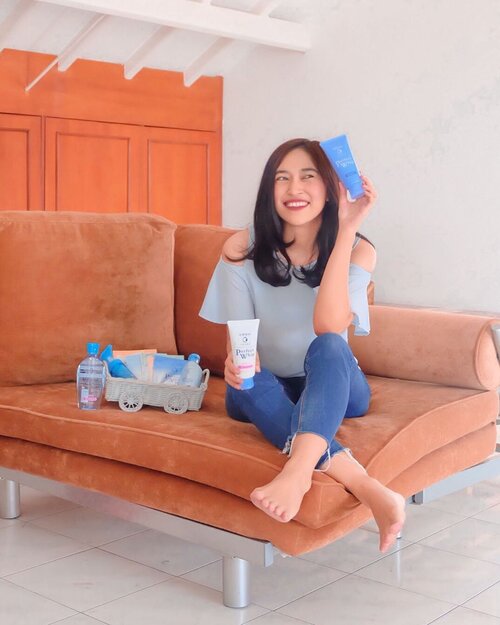 Udah pada tau belum kalau Senka Perfect Whip punya 4 varian yang sesuai dengan kebutuhan kulit kamu?- Clean & Nourished Skin (moist)- Fair & Radian Skin (white)- Matte Skin for Longer (Anti Oily/Matte)- Deep Cleanse & Brighten Skin (white clay)Facial Foam No. 1 dari Jepang ini punya tekstur busa yang lembut, aroma yang menyegarkan, sehingga bikin nyaman di kulit wajah.-Oiya Senka juga punya 3 jenis pembersih wajah lain,- Senka All Clear Water Vibrant White- Senka All Clear Oil dan- Senka All Clear MilkKetiganya ini memiliki formula ringan tapi mampu mengangkat sisa-sisa make up yang heavy sekalipun. Cocok buat semua jenis kulit juga lho.-All cleansing product dari @senkaindonesia sekarang udah tersedia di Shopee, Tokopedia, Lazada dan juga Sociolla.Oiya kalian bisa dapetin potongan harga sebesar 50K kalau belanja di Sociolla menggunakan kode voucher aku "SBNLA6PO".Keep Your Skin SUPPIN on this Lovely Day!-
#PerfectWhip210
#SenkaIndonesia
#PerfectlySuppin
#clozetteid
#SenkaPerfectWhip
#Senka
#Perfect210

+ View more details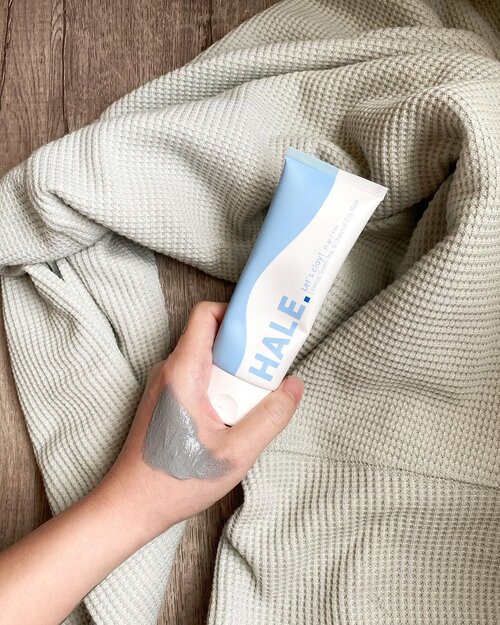 HALE CLAY MASK𝗔𝗽𝗮𝗸𝗮𝗵 𝗸𝗶𝘁𝗮 𝗽𝗲𝗿𝗹𝘂 𝗺𝗲𝗺𝗮𝗸𝗮𝗶 𝗰𝗹𝗮𝘆 𝗺𝗮𝘀𝗸 𝘀𝗲𝗰𝗮𝗿𝗮 𝗿𝘂𝘁𝗶𝗻?Pada dasar nya Clay mask ini berfungsi untuk deep cleansing kulit dari kotoran2 , mengurangi excess minyak pada wajah, ngeringin jerawat, membuat wajah cerah dan masih banyak lagi.Jadi menurutku iya perlu banget!! .Meskipun kulit kering pun juga butuh. Cuma memang harus sedikit picky memilih formula dan jangan didiemin kelamaan.HALE ini salah satu yang cukup enak dipake di kulit kering, formulanya gak ngeringin sama sekali dan setelah dibilas kulit masih terasa lembab. Sangat membantu menghaluskan area hidung aku yang sempet kasar komedo-an post thread lift kemarin.Dia ini tipe clay mask yang mudah dibilas, dan tidak meninggalkan residue ..Saat proses bilas , ada micro granules yg enak banget untuk scrubbing sambil dipijat perlahan. Muka langsung berasa bersihhhh banget habis pake ini tapi gak narik . Clay mask yang dry-skin friendly 👌----@think.hale Thank you Bel @bellindap for sending me this gem 🥳
+ View more details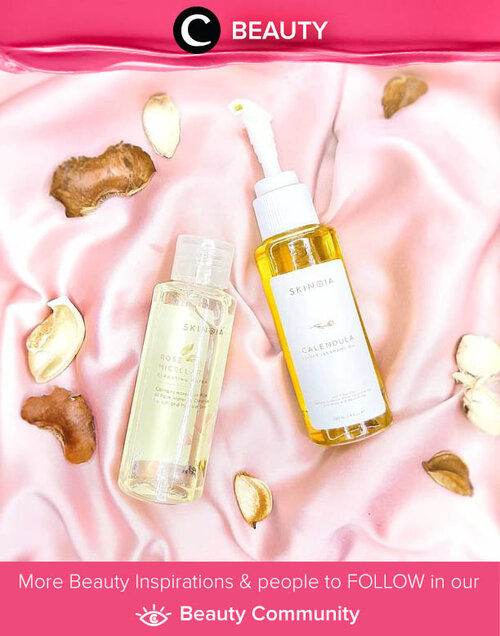 Brand lokal Skinoia punya dua cleanser yang bisa jadi pilihan untukmu, Clozetters; Calendula Light Cleansing Oil dengan fungsi deep cleanse untuk bold makeup sekalipun, dan Rose Micellar Cleansing Water yang mengandung 90% rose water untuk menyegarkan dan membersihkan wajah sehari-hari. Image shared by Clozetter @kamuskinblog. Simak Beauty Update ala clozetters lainnya hari ini di Beauty Community. Yuk, share produk favorit dan makeup look kamu bersama Clozette.

+ View more details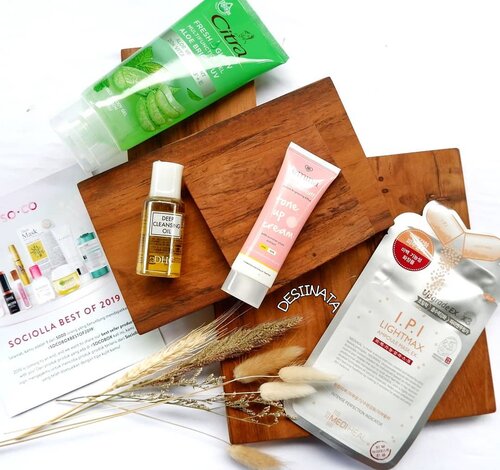 + View more details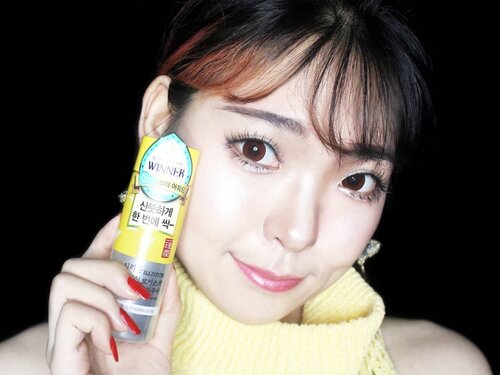 As an entertainer and work in beauty industry - i have to look perfect from top to toe, from Makeup, Hairstyle, Fashion, etc..I often wear a waterproof makeup to keep my makeup on its place without retouch many times. Especially when i have a crazy-busy schedule, attend an event, photosession, or another schedule..But when i wear a waterproof makeup, i have to remove it very clean, or it will leave acne, or other skin problem..I've tried Illiyoon Fresh Moisture Lip & Eye Remover that clearly remove waterproof and longwear makeup. Eventhough it has strong cleansing power, but containts very mild ingredients, and leaves skin around my eyes and lips feel very smooth and moisturized..Illiyoon Fresh Moisture Lip & Eye Remover formulated with coconut oil that can melt away makeup. Also Yuja, a Korean Citron that can revitalized tired skin around eyes and lips, just leaves skin feel moisturized..This is what i need, deep cleanse and easily remove waterproof makeup without rubbing many times. Because lips and eyes are sensitive enough, when you rubbing you eyes and lips area so many times, your eyes and lips area will getting irritated. But this cleanser perfectly remove waterproof makeup and leave the skin around the eyes and lips soft and moisturised. Just leave my skin fresh and clean. It doesn't leave any oily feeling..If you want to buy this product, you can save USD -1.35 (USD 10.35👉9.00) using AIYUKI8's Exclusive Offers through :
https://hicharis.net/AIYUKI/JT8...@hicharis_official
@charis_celeb
#illiyoon
#freshmoisturelipandeyeremover
#remover
#lipremover
#eyeremover
#CHARIS
#hicharis
#Charis
#CharisCeleb
#illiyoon
#illiyoonFreshMoisture
#KoreanBeauty
#KBeauty
#Korean
#KoreanMakeup
#BeautyBlogger
#BeautyVlogger
#illiyoonLipAndEyeRemover
#clozetteid
#Makeup
#Cosmetics
#style
#Blogger
#Blog
#Beauty
#girls
#メイク
#makeup
#style
#girl
#beauty
#kawaii
+ View more details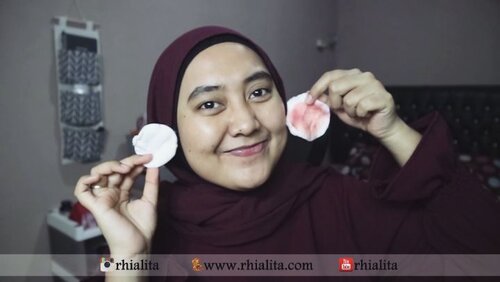 Ini dia pembersih wajah kesukaan aku. Kalau udah bersihin wajah pakai Deep Cleansing ini rasanya wajah bersih banget.. Cocok buat kamu yang tiap hari kudu pakai make up. Pokoknya sekali usap langsung tur luntur deh!
Video lengkapnya udah ada di yucub yah geulssss!💕 @elsheskin
#Elshesquad
#Elsheskin
#ClozetteID
#Review
+ View more details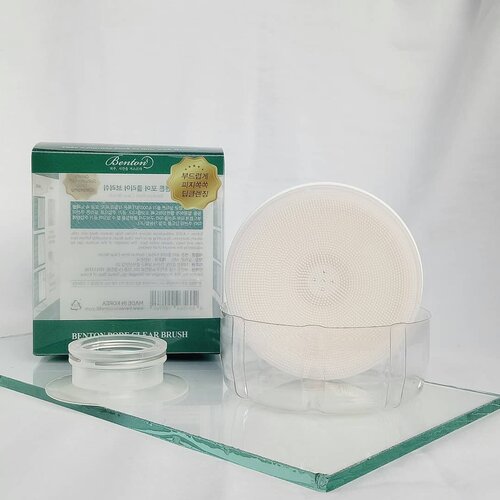 Benton Pore Clear Brush is a quick-drying antibacterial silicone brush which designed to improve the difficulties of drying and storing for old brushes. Have 0.4mm thick of 4,000 micro silicone bristles remove wastes and sebum inside pores effectively. 🌸
- 0.4mm micro silicone bristles make every pore to be deep cleansed by moving flexibly. - Cleansed thoroughly which is much meticulous than using hands, and it helps to improve skin texture. - The softness cushion feeling of brush gives comfortable feeling without giving any irritations to skin. 🌸 Packed with a plastic container that is equipped with a brush holder so that it can be stored in the bathroom safely. The packaging and shape of the brush looks elegant. 🌸 How to use it is quite unique, because we have to pump first so that the brush expands. In my opinion this is too wide in diameter, because it's a little hard to reach the edge of the nose. 🌸 I'm a little confused about the treatment of this brush so that it lasts and remains hygienic, but it is a brush which overcame the difficulties of drying and storing for old brushes, and it is safe to use with quick drying after simple washing with water.
It can be dried and stored at the same time by attaching to the holder. 🌸 I have dry skin type and have whiteheads and blackheads pretty much on the nose. I use this brush every time I wash my face at night after wearing makeup and activities all day. I really like the soft brush texture. I wear this once every 2 days, because if I use it every day my nose will get drier and there will be peeling skin. After washing my face using this product, my face feels clean even though I don't use first cleansing. I also feel the blackheads on my nose decrease.
Have you tried this product? let's share your opinion about this product.
#benton
#bentoncosmetics
#bentonporecleanbrush
#beautiesquad
#lianaekacom
#idskincarecommunity
#skincarecommunity
#skincare
#skincarelover
#skincarejunkie
#lokalskincare
#skincarelokal
#indonesiabeautyblogger
#beautybloggerindo
#clozetteid
+ View more details
loading ...
Back To Top