loading...
Search
1,603 RESULTS FOR ALTHEAKOREA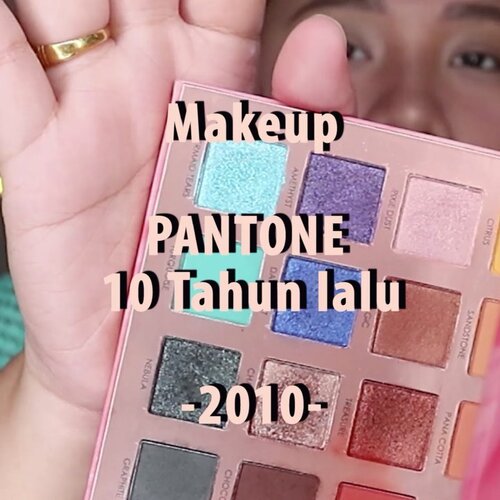 + View more details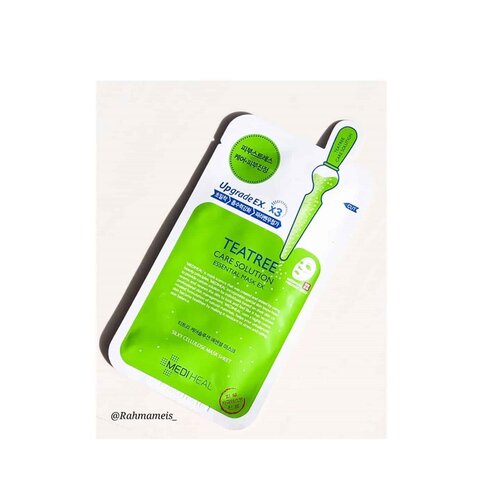 #reviews
MEDIHEAL "Care Solution Essential Mask EX"...Teatree Mask is a mask that can irritate and refresh the skin without feeling sticky after you use it... 💦TEXTURE AND SCENT: In terms of texture, this mask is white like a wet tissue and has a clear, rather thick essence... 📦PACKAGING: In terms of packaging the mask is wrapped in green and white plastic, according to the color of the tea. Good size and practical. 🍃 HOW TO USE: Rub the toner on the face that has been cleaned. Remove and remove the mask from the package, and put the sheet on the face. Rest comfortably for 10 - 20 minutes then take off the mask...🍁Review: Masks are very useful masks to overcome skin problems such as acne and oily skin. I wear this when the skin is problematic, the effect of moisturizing and calming the skin is very felt. The essence that I use a lot after wearing these masks, is applied over the surface of the mask for maximum results. I recommend using this mask for oily skin with extra tea tree which is known to be able to control excess oil... 🌿INGREDIENTS: Water, tea tree leaf oil, tea tree extract, willow bark extract, centella asiatica extract, hottuynia cordata extract, soybean seed extract, pea extract, sage extract, lavender extract, matricaria extract, rosemary extract, cymbopogon schoenanthus extract, Boswellia serrata resin extract , glycerin, propanediol, 1,2 hexanediol, xanthan gum, butylene glycol, panthenol, trehalose, betaine, carbomer, allantoin, polysorbate 80, arginine, disodium EDTA, dipotassium glycyrrhizate, tocopheryl acetate...🙌🏻 Attention: The above review is based on my experience, and the results depend on each of your skin...🙏 How about you? Attracted to try it ???... 🌟 Rate: 5/5..🔖 Buy at @altheakorea
+ View more details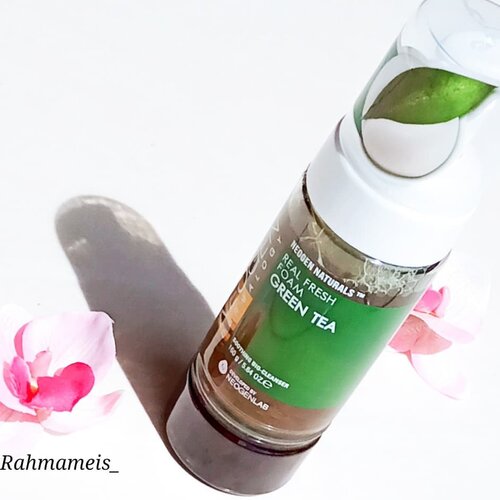 #reviews
🌱NEOGEN "Green Tea Real Fresh Foam Cleanser"🌱...This unique foam cleanser should be tried for oily, combination or acne-prone skin. The starting ingredient in this cleanser is fermented green tea extract, which brightens, soothes and moisturizes the skin. This gentle foam effectively removes impurities such as sweat and dirt from the skin without removing your skin's natural oils. Light and moisturizing, this is a water-based cleanser that is perfect for use in your double cleaning routine. The pH of this product is 8.... 🌱TEXTURE AND SCENT: In terms of texture I was surprised when I first started using it, because from the outside the bottle appeared to be liquid and there were extra greentea leaves under the bottle. Really interesting. And when pumped to freeze its contents comes out a very soft white foam. 😂😂 Waow Daro in terms of fragrance such as the fragrance of tea leaves that have spent the night, fresh. I like 😍...🌱PACKINGAN: In terms of packing this mask is stored in a 160 ml plastic bottle which I think is big for a facewash. But it is not travel friendly because it requires quite a lot of space to be taken away... 🌱 HOW TO USE: I used to use fresh foam at this time washing my face, morning and night. Or as the second stage of the double cleansing routine, after the oil cleanser. I use 1 to 2 pumps per face wash...🍁Review: After I use this facial cleanser for several weeks. Neogen Real fresh foam greentea does not make the skin feel traction after wearing this because it is with soft foam. And what I like about this facial cleanser is that it doesn't contain any alcohol, so it's safe for all skin types, especially sensitive skin. Because it contains a natural mixture of cranberries, green tea, fermented rice, and blueberry extract which helps moisturize and brighten the skin. After washing my face, it's clean and soft 😍 makes my zits dry quickly. Looks like I love this foam....🖍️ Attention: The above review is based on my experience, and the results depend on each of your skin... How about you? Attracted to try it ???...🌟 Rate: 4.5 / 5...🔖🔖🔖 Buy at @altheakorea
+ View more details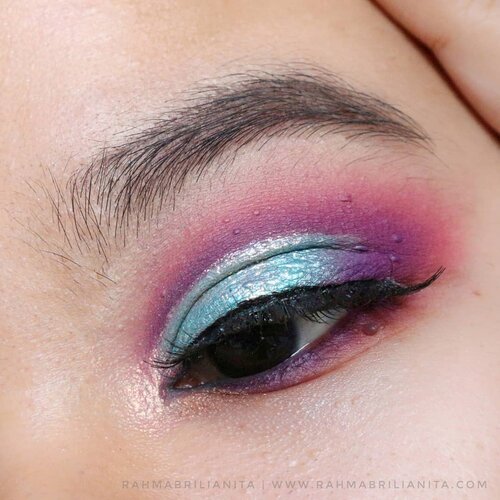 Mainan
#MatanyaRahma
masih pakai produk itu-itu aja. Karena emang seneng sama produknya, dan ... produk lainnya dah diberesin jadi hak milik orang lain 🙆🏻‍♀️⠀⠀⠀Pertama kali pakai liquid eyeshadow topper, itupun pakai @AltheaKorea Spotlight Eye Glitter. Jadi tertarik icip eyeshadow topper lainnya 🙆🏻‍♀️⠀⠀---------------⠀@Juviasplace Zulu Palette ⠀@AltheaKorea Spotlight Eye Glitter shade Gold Light⠀@silkygilr_id Perfect Sharp Matte Eyeliner ⠀@missha.id 4D Mascara⠀@indonesia_etudehouse Drawing Eye Brow shade Gray Brown⠀⠀
#Clozetteid
⠀
#Clozette
⠀
+ View more details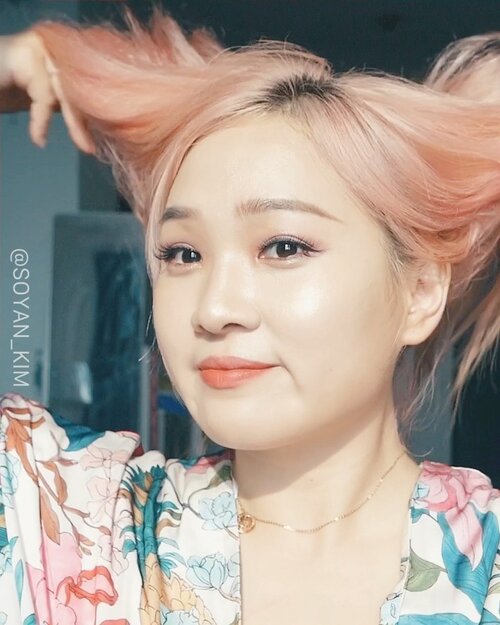 🎈How to makeup like a doll🧸🎎?New makeup challenge "Use Purple to create pretty makeup look like a doll"The named "Bora bora purple makeup" 💜💜-Products info✨💜Skin base• @altheakorea -Fixer cream💜Skin Foundation• @clio_official - Kill cover concealer• @dreskin_id - silk pact balm cushion medium beige
#21
💜Eye makeup• @etudehouseofficial - look at my eyes (purple) / Lavender land eye palette• @hicharis_official @merzy_official - Another me The first Gel ryeliner• @mistine_official - Maxi Black• @3ce_official -Eye switch glitter• @abstractbeautyid - Natural lashes💜Eye brow• @iomibeauty -Brown definer Dark Brown💜Shadow/ Highlight• @toocoolforschool_official Artclass by rodin• @3ce_official strobing skin palette💜Lips@dreskin_id - lip sleeve tint-
#lavendermakeup
#dollmakeuplook
+ View more details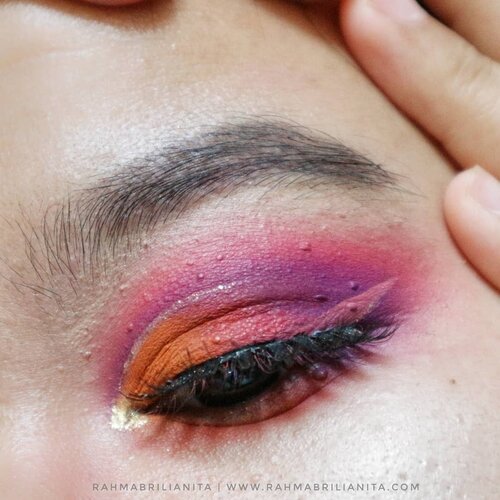 Setelah dari kemarin mainan
#matanyaRahma
tapi nggak bisa foto karena nggak kebagian cahaya matahari karena mendung, akhirnya ~ 🙆🏻‍♀️ ⠀⠀-----⠀👩‍🎤 @juviasplace Zulu Palette⠀👩‍🎤 @raneecosmetic.official glitter eyeshadow gold⠀👩‍🎤 @altheakorea spotlight eyeglitter👩‍🎤 @maybelline SSMI 245⠀⠀
#clozetteid
⠀
#clozette
+ View more details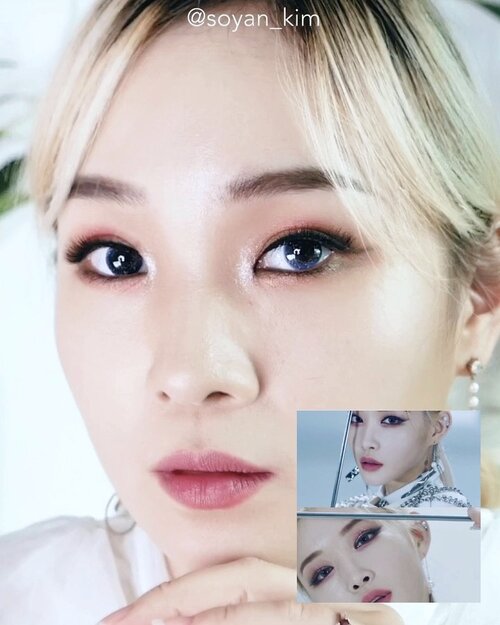 ⭐️Repost 1min vido "CHUNG HA-SNAPPING" MV COVER MAKEUP✨-Product info✨💜Skin base• @skeyndor.id /Concentrate water• @altheakorea /Primer water💜Skin foundation• @eclado__official /Blemish balm BB cream• @cute_press /bye bye oil💜Eye makeup• @altheakorea /sunrise moonrise eye palette• @focallurebeauty /Burning eye palette • @catrice.cosmetics /Inside eye khol kajal• @kissme.kr /Heroine make long and curl💜eyebrow• @iomibeauty Brown definer dark brown💜Shadow / highlights• @toocoolforschool_official / Artclass by rodin• @cathydollindonesia /Flash me pink💜Lips• @peripera_official peri's ink velvet 06-
#chunghasnapping
#chunghaedits
#chunghacover
+ View more details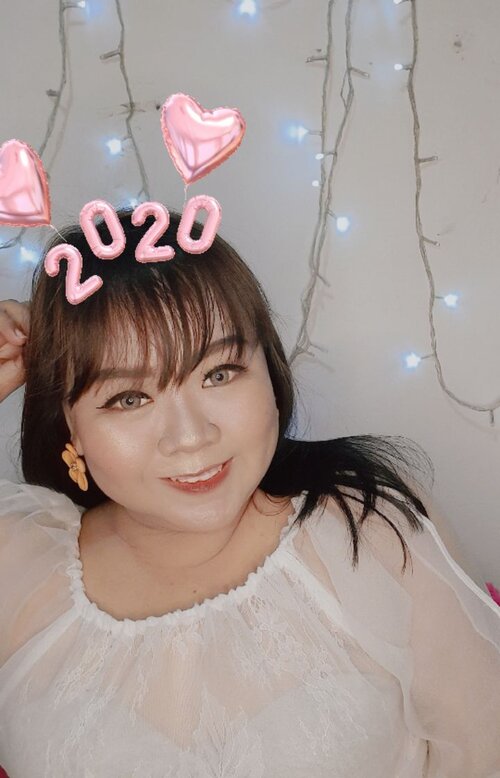 Product Used : 🌸 @clinelleid Pure Swiss Thermal Spring Water🌸 @lakmemakeup Blur Perfect Make Up Primer🌸 @id.oriflame Giordani Gold Long Wear Mineral Foundation🌸 @catrice.cosmetics Eyeshadow Pallete 010 Newly Nude🌸 @lakmemakeup Moon Lit Highliter🌸 @justmiss_id Highlighter Radiance No 04 RADIANCE🌸 @regazzaid Eyebrow Pencil🌸 @purbasari_indonesia Intense Color Liquid Liner🌸 @kyliecosmetics Lip Liner Koko K🌸 @altheakorea Watercolor Cream Tint
#03
Peach Cream🌸 @sorchacosmetic Lip glow Mare🌸 @wardahbeauty instaperfect city blush blusher click 01. BlissHappy New Year everyone 🎆🎆🎆🎆
#happynewyear
#happynewyear2020
#clozetteid
#clozettedaily
#makeuptutorial
#beautybloggers
#videotutorial

+ View more details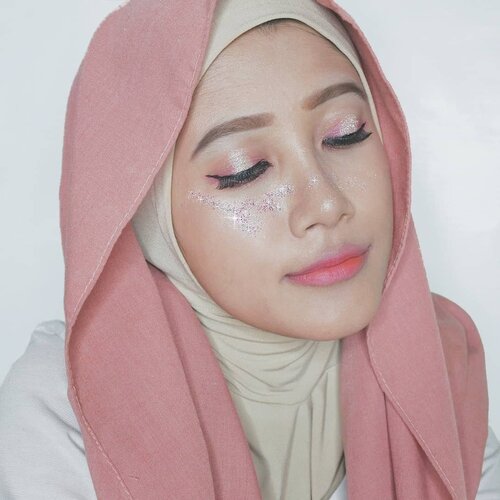 Akhirnya sempet juga ikutan collab terakhir tahun ini bareng @beautiesquad ❤Makeup Look ini terinspirasi dari menyambut akhir tahun yang penuh warna warni, identik dengan blink-blink lampu natal dan fireworks tahun baru 🎆-🌟 Deets 🌟@moonshot_idn Multi Protection Tinted Moist@thefaceshop.official Ink Lasting Foundation & Designing Eyebrow Pencil@makeoverid Eyebrow Definition Kit@aritaum_official Full Cover Liquid Concealer@etudehouseofficial Play Color Eyes - Cherry Blossom@altheakorea Spotlight Eye Glitter - Pink Light@peripera_official Ink Airy Velvet - Elf Light Rose & Ink Velvet - Dollish Rose Beige@maybelline Hypersharp Liner & Master Chrome Metallic Highlighter - Molten Rose Gold-Cek juga inspirasi blink-blink make up lainnya dari @ayanapunya ya🌞-🎄 Happy holiday folks! 🎄
#Beautiesquad
#BSDesemberCollab
#BSCollab
#BSBlinkMakeUpCollab
#vsco
#clozetteid
#beautyblogger
#beautyjunkie
#beautyenthusiast
#makeupjunkie
#holidaymakeup
#wintermakeup
#glittermakeup

+ View more details
loading ...
Back To Top