loading...
Search
725 RESULTS FOR CHARISOFFICIAL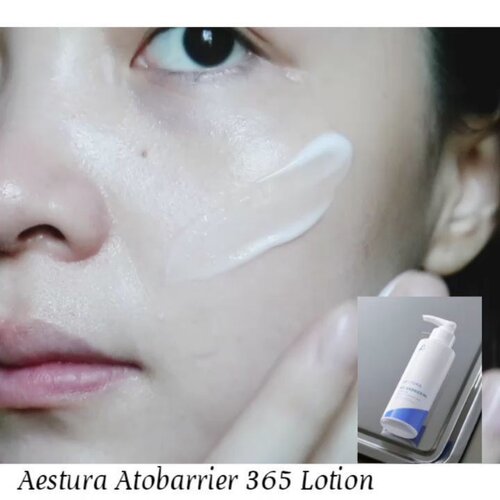 𝐀𝐭𝐨𝐛𝐚𝐫𝐫𝐢𝐞𝐫 𝟑𝟔𝟓 𝐋𝐨𝐭𝐢𝐨𝐧 (Score 4/5)𝑷𝒂𝒓𝒂𝒃𝒆𝒏 𝑭𝒓𝒆𝒆𝑨𝒍𝒄𝒐𝒉𝒐𝒍 𝑭𝒓𝒆𝒆𝑭𝒓𝒂𝒈𝒓𝒂𝒏𝒄𝒆 𝑭𝒓𝒆𝒆𝑺𝒊𝒍𝒊𝒄𝒐𝒏𝒆 ❌I got asked alot about the difference between Lotion and Emulsion, which basically are the same --- you know Korean skincares always seem to come up with different term ehek.Lotion/Emulsion is a lightweight version of cream moisturizer that's more suitable for oilier skin. However, it still is sooo possible to be worn for those who have drier skin. As for me, I like to use it prior to heavier moisturizer (at night time ) to give my skin an extra boost of hydration. Wait what, is it going to be so thick, aint it? Indeed but who cares as long as I wake up with a plumped skin💁Good news is, I just discovered that Aestura Atobarrier 365 Lotion won the 1st place of Glowpick's Consumer Beauty Awards of the first half of 2019, followed by Dr.G & Scinic. Kudoss!! Texture-wise, it's more of a creamy-type & a bit more dense than I thought it would be. It melts right away when touched the skin and is so easily spread that it somehow turns to be watery. It sinks in nicely in to my skin, and smoothed out my dry area in a blink of an eye. It felt emollient but not heavy when applied. I could apply it for like 3-4 layers when my skin feels super dry, yet it doesnt make my face looking greasy.Since it has light moisturizer texture, i think it is also suitable for oilier skin too as a day cream worn underneath sunscreen.Overall, Aestura products worked quite well for me - this lotion ,specifically, also didn't trigger any sensitivities, and left my skin super moisturized.The easiest way to purchase @aestura.official[50% SALE]
https://hicharis.net/thebeautywimp/gZi
#AESTURA
#ATOBARRIER365LOTION
#AMOREPACIFIC
#charis
#CHARISSTORE
#charisAPP
@charis_official
+ View more details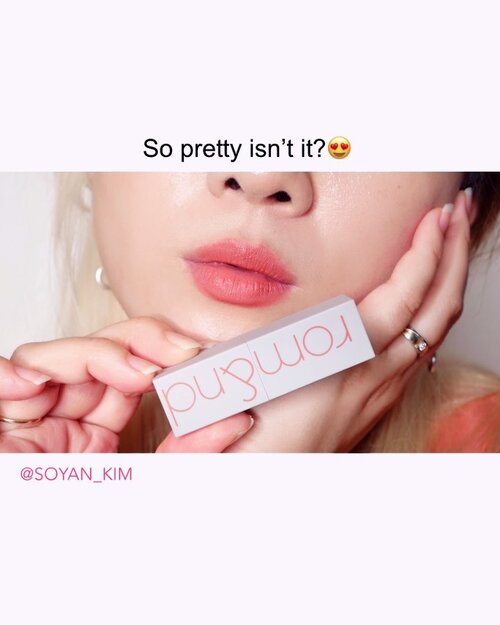 안녕하~쎄요 소얀입니당✌️How to draw Korean "gradations or Full lips?!" It's gampang! Try watch my video🤩-I use "rom&nd" korean brandColor code is "Adorable"Color is natural bright dry rose color.it's abit matt cream type so easy to draw gradations and full lips💋•Price is Rp239.000 You can get special discounts Rp197.000 Check my charis "Soyankim"•more info click link in bio!Romand Zerogram Matt Lipstick
http://hicharis.net/soyan_kim/g9l@romandyou
@charis_official @hicharis_official
#review
#hicharis
#charisceleb
+ View more details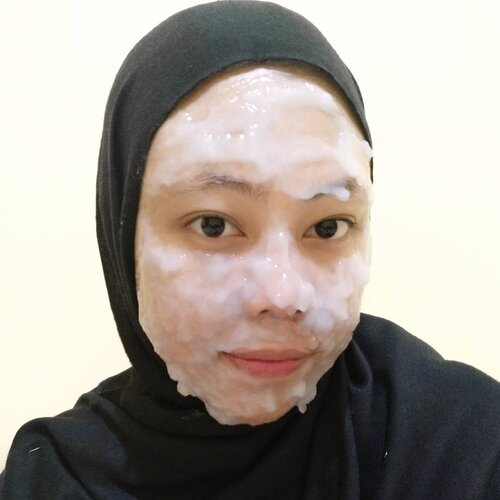 + View more details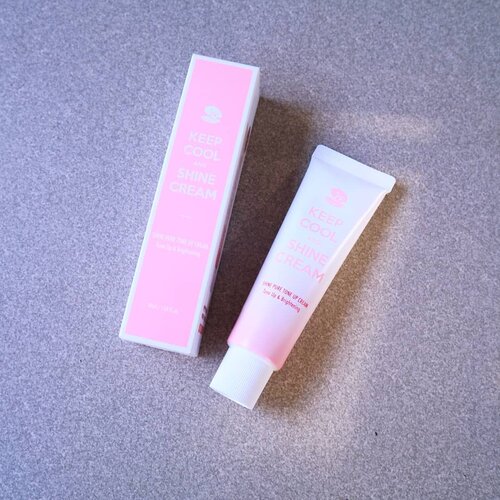 + View more details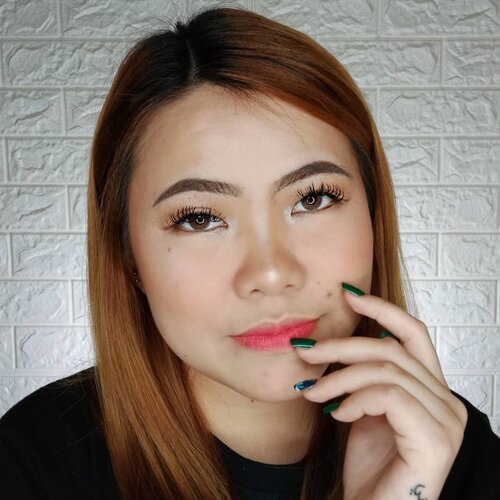 + View more details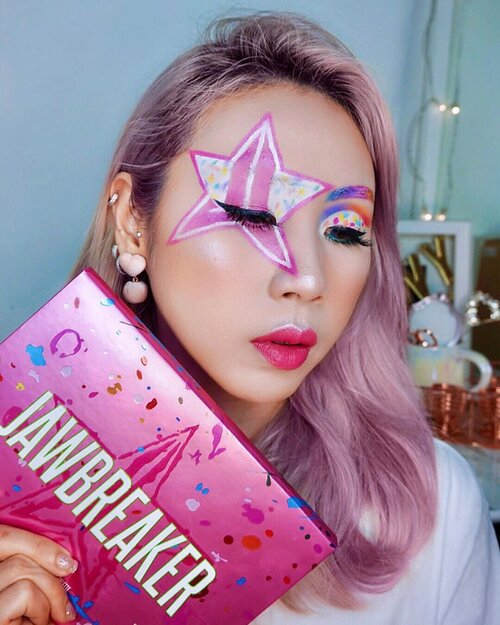 + View more details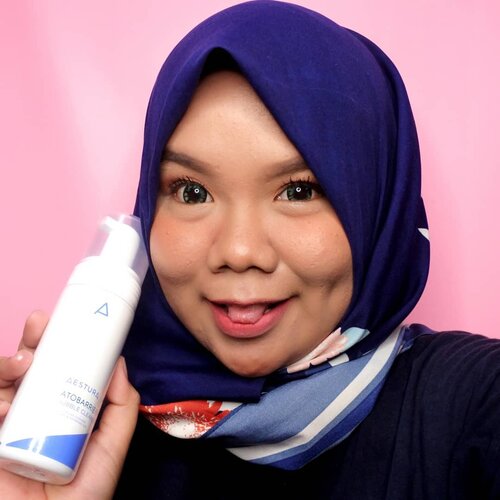 Halloh! H-2 lebaran, udah seberapa inemnya kalian? Apa malah jd inces?Walaupun udah inem tapi teteup seger please biar kaya inces wkwkwk. Jangan lupa cuci muka yes. Nah kali ini aku mau kasih tau kalian ada sabun cuci muka koreyah yaitu Atobarrier365 Bubble Cleanser. Kalian team busa banyak apa busa dikit nih kalo cuci muka? Kalo team busa banyak produk satu ini akan cocok buat kalian karena busanya melimpah beneran. Eh tau ga tau ga, ga cuma buat cuci muka ternyata bisa buat badan juga. Kalo ini sih pasti suka semua kan sabunan badan yang busanya melimpah gitu. Klaim dari produk ini adalah Mild Acid low-irritant cleansing, hmmm cucmey kan.Kalo pengen borong cus bisa di
hicharis.net/anisanurrananda/dNI
#AESTURA
#ATOBARRIER365
#BUBBLECLEANSER
#CHARIS
#CHARISSTORE
#charisAPP
@charis_official
#KBEAUTY
#ECOMMERCE
#KOREANMAKEUP
#MAKEUP
#SKINCARE
#clozetteid
+ View more details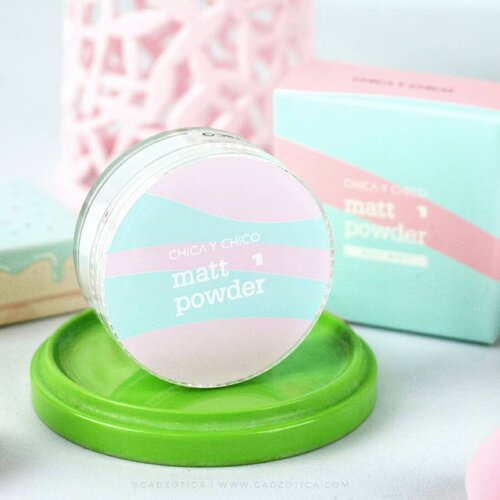 Bedak warna hijau? Seriusan?
Aku nyobain @chicaychico_official MATT POWDER varian MATT MINT yang warnanya hijau mint nih gengs. Jadi warnanya nggak bikin jadi Hulk ya, tapi warna mint-nya berfungsi men-conceal kemerahan di wajah 😝. Formulanya lembut banget dan bisa menyamarkan pori-pori. Bahkan setelah diaplikasikan wajah terasa halus kalau disentuh. Bikin muka tetep flawless dan fresh seharian.
Di foto before - after aku sengaja cuma pakai moisturizer dan nggak pakai foundation/primer supaya tau kemampuannya. Eh beneran sebagus itu dong. Selain MATT MINT, ada juga MATT PINK yang kasih glowing effect tanpa terasa berminyak. Cocok banget buat dipakai di cuaca seperti Indonesia.
Yang mau coba produk ini bisa mampir ke CHARIS Shop aku di
👉
https://hicharis.net/gadzotica/f3e
Atau mampir ke link yg di bio dan pilih "MY CHARIS SHOP"
#CHICAYCHICO
#MATTPOWDER
#MATTPOWDERPINK
#MATTPOWDERMINT
#charis
#CHARISSTORE
#charisceleb
#charisAPP
@charis_official @charis_celeb
#productphotography
#kbeauty
#koreanbeauty
#kbeautyreview
#beauty
#makeup
#clozetteid
+ View more details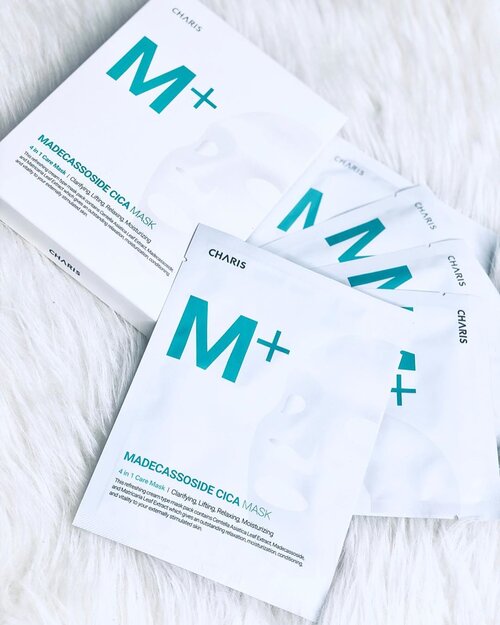 + View more details
loading ...
Back To Top