loading...
Search
59 RESULTS FOR FACEWASH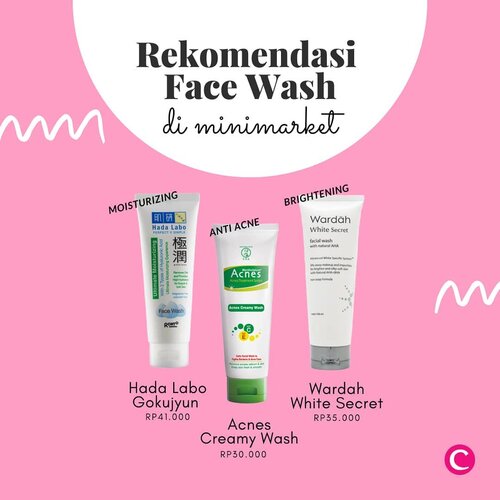 + View more details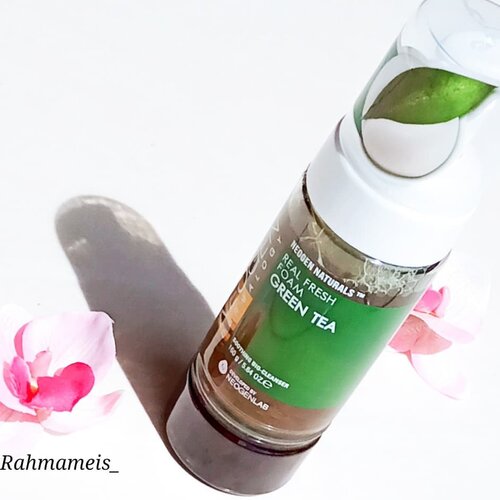 #reviews
🌱NEOGEN "Green Tea Real Fresh Foam Cleanser"🌱...This unique foam cleanser should be tried for oily, combination or acne-prone skin. The starting ingredient in this cleanser is fermented green tea extract, which brightens, soothes and moisturizes the skin. This gentle foam effectively removes impurities such as sweat and dirt from the skin without removing your skin's natural oils. Light and moisturizing, this is a water-based cleanser that is perfect for use in your double cleaning routine. The pH of this product is 8.... 🌱TEXTURE AND SCENT: In terms of texture I was surprised when I first started using it, because from the outside the bottle appeared to be liquid and there were extra greentea leaves under the bottle. Really interesting. And when pumped to freeze its contents comes out a very soft white foam. 😂😂 Waow Daro in terms of fragrance such as the fragrance of tea leaves that have spent the night, fresh. I like 😍...🌱PACKINGAN: In terms of packing this mask is stored in a 160 ml plastic bottle which I think is big for a facewash. But it is not travel friendly because it requires quite a lot of space to be taken away... 🌱 HOW TO USE: I used to use fresh foam at this time washing my face, morning and night. Or as the second stage of the double cleansing routine, after the oil cleanser. I use 1 to 2 pumps per face wash...🍁Review: After I use this facial cleanser for several weeks. Neogen Real fresh foam greentea does not make the skin feel traction after wearing this because it is with soft foam. And what I like about this facial cleanser is that it doesn't contain any alcohol, so it's safe for all skin types, especially sensitive skin. Because it contains a natural mixture of cranberries, green tea, fermented rice, and blueberry extract which helps moisturize and brighten the skin. After washing my face, it's clean and soft 😍 makes my zits dry quickly. Looks like I love this foam....🖍️ Attention: The above review is based on my experience, and the results depend on each of your skin... How about you? Attracted to try it ???...🌟 Rate: 4.5 / 5...🔖🔖🔖 Buy at @altheakorea
+ View more details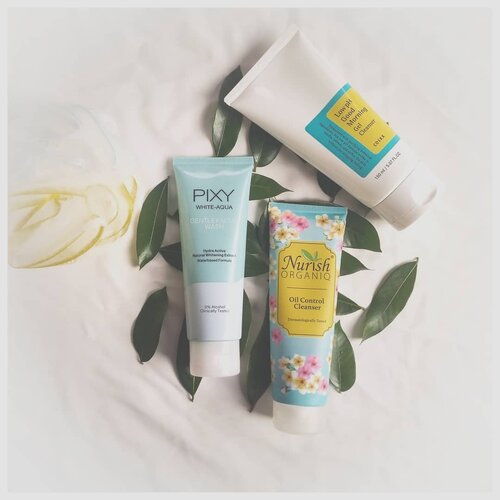 #cleanser
⠀
⠀
Jadi 3 sabun cuci muka ini adalah yang sedang aku pakai. Tentunya gantian ya, gak semuanya aku olesin ke muka. ⠀
⠀
Biasanya aku pakai
#NurishOrganic
Face Wash saat sore siang hari biar enak kalau mau reapply sunscreen dan atau sore hari ketika mandi sore. Karena ini oil control nya ada, jadi otomatis tidak terlalu nyaman untuk kulitku yang sedang sedikit kering ini. Setelah pakai, ada sedikit rasa ketat di wajah. Tapi, masih aman dan tidak bikin iritasi. ⠀
Buat yang kulitnya berminyak, kelihatannya bakalan suka dengan face wash ini. Harganya affordable, sekitar 50ribuan. Coba nanti aku cek lagi deh, semoga bener. ⠀
⠀
Kemudian cleanser andalan dari
#crosrx
Low ph Gel Cleanser. Ini enaknya dipakai setelah bangun tidur atau pas pagi. Kalau kulit lagi iritasi atau gak cocok sama produk, biasanya larinya ke sabun cuci muka ini. Karena gak bakalan bikin nambah iritasi di kulit. Aromanya gak terlalu ada, busanya sedikit dan gak bikin kulit terasa ketarik. Harganya yang agak nyesek ya, 90-100ribuan. ⠀
⠀
Yang baru aku punya yaitu face wash dari
#PixyCosmetics
yang Aqua series, ini baru aku pakai selama 4hari dan nyaman di kulitku. Gel cleanser ini ada aromanya, tapi masih kalem gak nyegrak. Busanya tetep ada, tapi tidak bikin kulit kering. Harganya murah, gak sampai 30ribu. Tempat belinya, ada banyaaaak. ⠀
⠀
Sisters dan brothers ada yang pakai salah satunya? Yang kalian gak suka yang mana? Atau face wash apa yang paling kalian gak suka sepanjang tahun kemarin? ⠀
⠀
#facewash
⠀
#cleanser
⠀
#sabuncucimuka
⠀
#skincare
⠀
#skincareroutine
⠀
⠀
#clozetteid
⠀
#beautyblogger
⠀
#blogger
⠀
#femaleblogger
⠀
#fadephotography
⠀
#flatlay
+ View more details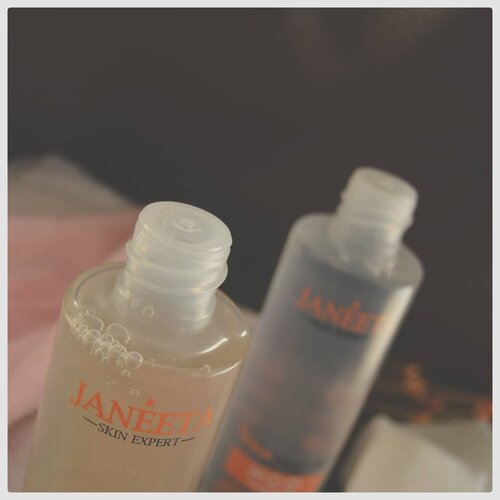 Janeeta Skin Expert, ini brand skincare lokal lho. Brand ini punya 2 series skincare, Brightening dan Acne Series. ⠀⠀Yang aku punya skincare acne series dan sayang sekali, dari series acne ini aku cuma cocok yang face wash nya saja. Produk lainnya tidak cocok untuk kulitku. Sad 😞.⠀⠀Kondisi kulitku waktu itu kering banget. Produk ini aku punya itu beberapa bulan yang lalu. Yang aku pakai sampai sekarang ya hanya face washnya saja. ⠀Btw, aku suka pakai beberapa face wash untuk selang-seling tiap harinya.⠀⠀⠀⠀Face wash nya bening berwarna agak sedikit orange, tekstur nya gel yang ringan. Ada busa tapi tidak terlalu banyak. Aroma hampir tidak ada, dan ketika dibilas tidak membuat kulit kering sama sekali. ⠀⠀Daya bersihnya sebenarnya sama saja dengan face wash lainnya. Tapi produk ini ada sedikit "licin" setelah pakainya, jadi tidak membuat kulit wajah jadi ketat setelah pakai. Ini yang paling aku suka dari sebuah produk pencuci muka. Yang gak bikin ketat setelah pakai dan gak bikin iritasi.⠀⠀Untuk mengatasi jerawat, tidak terlalu ngaruh. Tapi ketika kulitku berjerawat dan pakai produk ini untuk cuci muka, tidak membuat jerawatku jadi parah atau terasa menyakitkan. Jadi cuci muka pas jerawatan itu jadi gak serem aja. ⠀⠀Pada kemasan disebut bahwa face wash ini mengandung bee venom, tea tree oil, Chamomile, Allantoin dan pro vitamin B5. Urutannya bagaimana, silakan swipe ya. Sekalian aku sertakan ingredients nya. ⠀⠀Ini mirip sama face wash kecintaanku dari negara yang sedang hits. Apakah repurchase? 🤔 aku re-chek harganya dulu. Kalau lebih terjangkau, bisa jadi beli lagi. ⠀⠀Nilai 8.5/10⠀⠀Selama pakai, tidak ada efek negatif ataupun iritasi. Isinya kalau tidak salah, 100ml. Harganya, bisa cek saja di instagram nya ya. ⠀⠀⠀
#janeetaskincare
⠀
#clozetteid
⠀
#facewash
⠀
#skincare
⠀⠀
#skincarereview
⠀
#facewashreview
⠀
#dryskincare
⠀
#dryskin
⠀
#acnecare
+ View more details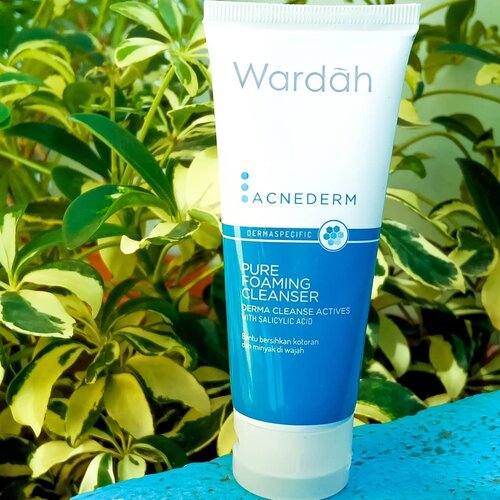 Happy holidays for all friends.🥳🥳🥳🥳
.
.
.
Hello, this time I will review local products that are already familiar to our ears. Wardah brand, in addition to wardah beauty products, also releases skincare products that have been used by many people, in addition to affordable prices that can be found at the nearest supermarket. Immediately, I reviewed several products from my own experience ... so the results depend on each of your skin
.
.
. 💦TEXTURE AND SCENT: In terms of texture I see this facial wash in the form of white gel. The fragrance is not too insular, can be friendly with my nose. Ha ha ha ha
.
.
. 📦PACKINGAN: In terms of packaging this product is made of plastic and tube-shaped with a flit top bottle cap so it makes it easy for us to remove the product. Practical packaging and not too big also makes it easier for us to be taken away
.
.
. 🌻 HOW TO USE: I use this product morning and night when I clean my face
.
.
.
.
🍁Review: Claims offered from this product really make me curious to try. For the past few days I have had a facial skin problem which is acne. I started trying this product and very straightforward, I saw significant changes in my face, dry zits and clean facial skin. And what makes me really like this product is after I finish washing my face, my face is not dry at all and my face is not pulled. I thought I'd make my face dry after wearing this. And my guess is wrong ... This will be on my favorite face wash list
.
.
. How about you? Interested to try it ???
.
. Rate: 5 / 5
#skincare
#skincareroutine
#facewash
#skincaretreatment
#skincareproducts
#skincarecommunity
#skincarejunkie
#skincareregime
#skincarereview
#skincarereviews
#acne
#beauty
#clozetteid
#soconetwork
+ View more details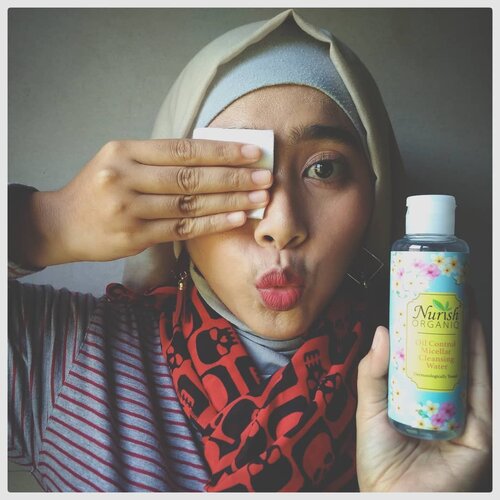 + View more details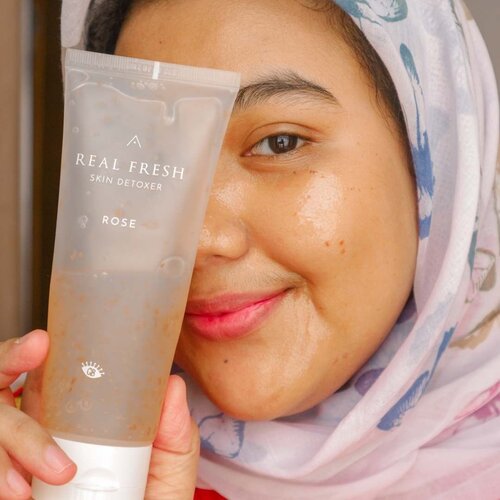 + View more details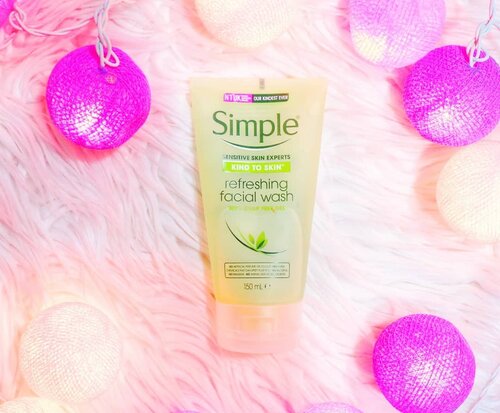 + View more details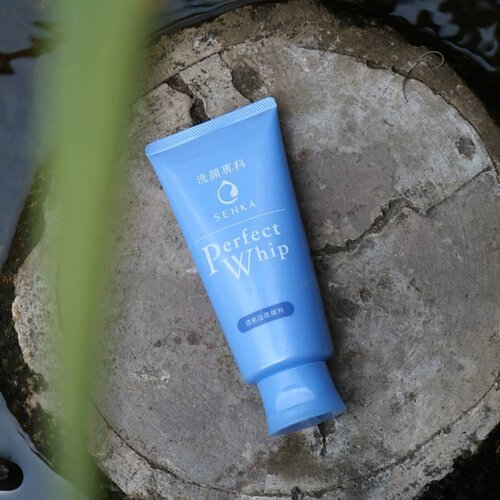 + View more details
loading ...
Back To Top