loading...
Search
97 RESULTS FOR PERSPECTIVE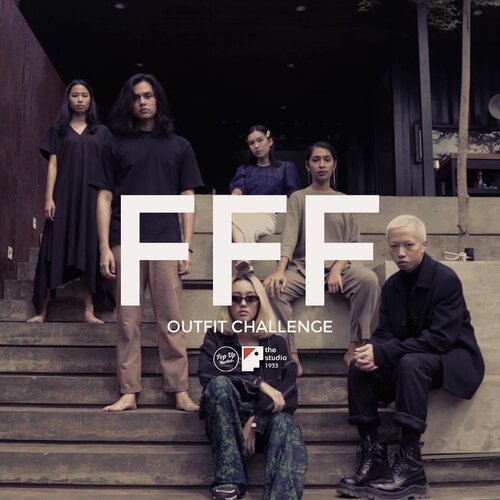 This is the Last Day!
FFF Outfit Challenge
.
Whether you believe in "Fashion Follows Function" or "Form Follows Fashion" you can go both ways 'cause it's your freedom of choice, it's your perspective.
.
Follow these steps because only 3 contestant that would be selected to win a prize of Rp1.000.000,- EACH! What are you guys waiting for? Here are steps to win this competition!
.
1. Post your favorite OOTD wearing at least 1 local goods (tag the brand) on your instagram feed. Make sure your instagram account is not on private.
2. Don't forget to follow, tag, and mention @popupmarketid
3. Tell us in the caption about your perspective of this statement, "Does fashion have rules?"
4. Include these hashtags on your post
#PopUpMarket2020
#FFF
#PopUpOutfitChallenge2020
5. Last but not least, be sure to mention 3 of your friends in this post so everyone can join the fun! *This competition will be judged solely by @chiantygunawan @eksydharmawan @genunerd *There will be 3 winners, each chosen by one of the judges.
.
What are you waiting for? They can't wait to see your perspective 'cause there is no right or wrong!
Take a pose and post! before 8th of March at 23:59 WIB
#popupmarket2020
#clozetteid

+ View more details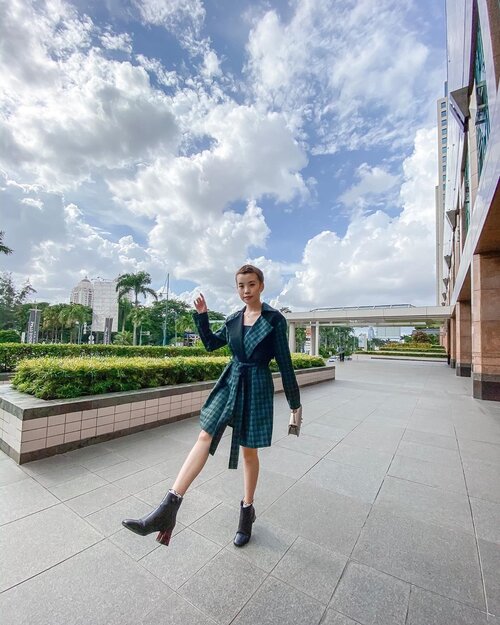 Trying to challenge myself to expand and elevate above all the misery and disheartening events & news happening globally. My prayers go to everyone being directly or indirectly affected by these mishaps. Since the beginning of the year, it has been like a never ending surprise which brings uncertainty, fear and tears to the eyes of many, starting from war, flood, bush fires, global epidemic 🦠, economic crisis, etc. Above all let's rise, have faith and continue to do our best! Don't be shaken by fear but let's change our perspective and see the goodness in every tiny bits in every day. Cause what we have left is hope and instead of dwelling in sadness and uncertainties, let's craft our own happiness by enjoying the beauty around us just like that beautiful glimpse of blue sky behind me! P.s. that was
#unedited
the sky was that beautiful a few days back ❤️ so glad iPhone camera managed to capture it.
.
.
.
.
.
.
#shotoniphone
#style
#whatiwore
#steviewears
#clozetteid
#ootd
#fashion
#label8store
#love
#exploretocreate
#collabwithstevie

+ View more details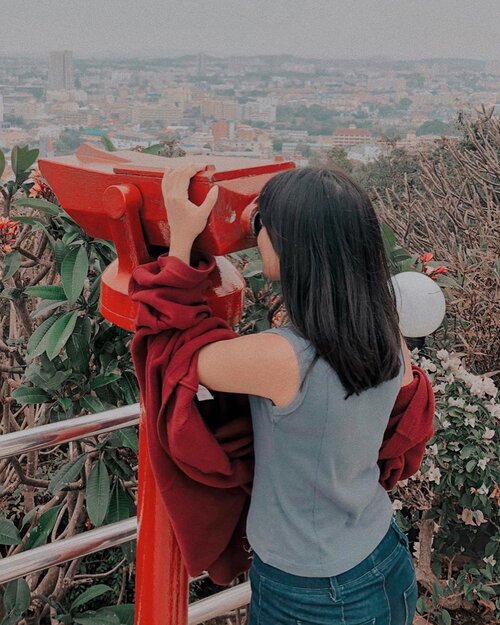 + View more details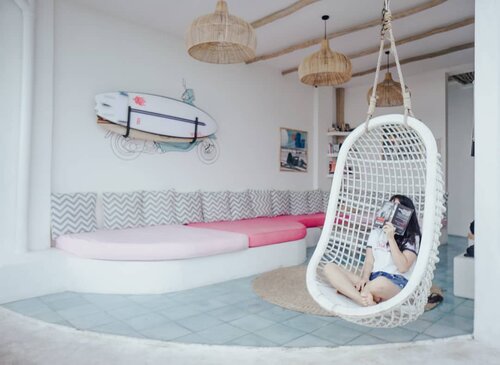 Kindness, wonder, & terror, THE PERSPECTIVE. Di twitter sempet viral soal tweet yang cerita kalo dia habis ditanya temen lamanya."Sekarang kerja di mana?" Trus dia sensi "bilang aja mau pamer lo sukses!".Dan banyak yang mempertanyakan "Kenapa dia segitu sensinya, padahal cuman ditanya begitu?"Itu, kan, pertanyaan basa-basi sekadar menyapa or memang peduli dan menanyakan keadaan. Ga perlu suudzon.🤷Pasti banyak yang mempertanyakan ini..Banyak juga yang bilang itu pelecehan saat dipanggil 'cantik'.Padahal bisa jadi..sama..basa-basi, atau memang dianggap cantik, kan.Ya, saya, sih, biasanya jawab 'makasiih' kalo cara manggilnya wajar atau memang pujian. Daripada dijawab "cantikan kamu!" Ntar malah ga selesai-selesai. 😆.Tapiii...bisa jadi juga..mereka sensi karena pernah alami pelecehan, karena mereka dianggap karena cantiknya saja. Atau pernah di-bully teman-teman sekolahnya..Saya sendiri juga pernah, ngetwit soal politik, lalu temen cowok bilang "Mba ga pantes bahas politik, mending bahas kecantikan aja".Saya marah, karena dia harusnya teman saya, yang tahu kalo dulu saya aktif di gerakan sosial, pun gerakan yang nyerempet politik. Pendidikan saya pun bukan ecek-ecek.Dan sering juga di DM Instagram ada yang merayu karena fisik. So..kadang kata 'cantik' itu jadi mengancam.Saya pun beberapa kali di-bully soal pilihan hidup saya di grup WA..Apakah itu kebaikan, sekadar ramah tamah, ancaman, semua balik ke perspektif masing-masing. Orang bermaksud baik bisa disangka buruk kalo perspektifnya sudah buruk. Pun sebaliknya, yang disangka baik, kadang bisa salah diartikan. Misalnya: banyak penipuan dengan kedok baik.Semua bisa bikin bertanya-tanya..Semua orang berjuang dengan cara masing-masing, dengan membawa trauma masing-masing.Kurangi sensi sangat perlu, belajar bersosialisasi sangat perlu, tapi perlu juga lebih bijak melihat keadaan, menghadapi teman-teman😊.Saya sering juga disalahartikan oleh teman-teman. It's ok, yang penting kita ga niat buruk sama mereka..Buat mantan-mantan, jangan ge-er or takut kalo saya sapa/baikin. Itu hanya karena saya pengen ikhlas aja, jadi menjalin pertemanan. Karena dendam hanya bikin susah lupa.😆
#clozetteid

+ View more details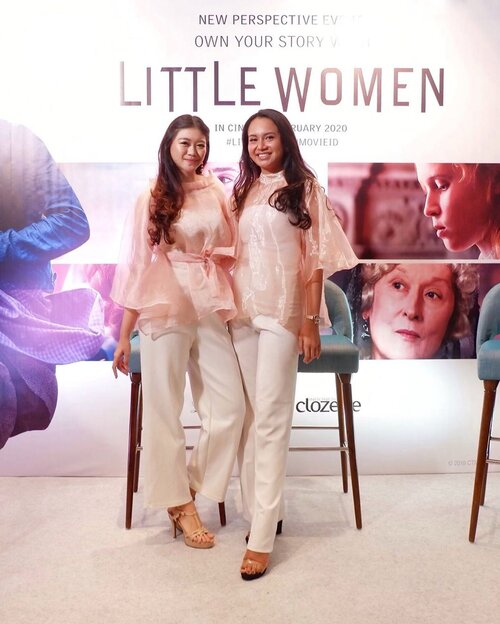 "I intend to make my own way in the world" - Litte Woman 🌹Women empowerment - sebuah istilah yang sering kita dengar sehari-sehari, dan menurutku merupakan satu cara untuk kita sebagai perempuan menyadari potensi yang dimiliki dan gigih dalam mewujudkan aspirasi, mimpi, ataupun cita-cita ✨ Yes, aku percaya kita sebagai perempuan bisa membawa perubahan dan mematahkan stereotif yang dilabelkan pada perempuan selama ini. Tapi pernah ngga sih kalian ngerasa ragu atau ga yakin, "kita beneran bisa ngga sih ngelakuin itu?".Nah berkat dateng ke acara "New Perspective Event : Own Your Story with Little Women" yang diadakan @clozetteid bersama @sonypicturesid & @lemeridienjkt ini aku jadi lebih termotivasi, terlebih setelah mengenal film Litte Women yang kaya akan issue Women Empowerment 👭👏🏻 Guess what? Meskipun ini adaptasi dari novel tahun 1800an, namun issue yang diangkat masih revelan dengan issue wanita modern saat ini lho.Di acara ini juga ada sharing session oleh para inspiring women dalam menggapai mimpi mereka masing-masing, ada yang full time job, multi tasking menggeluti beberapa bidang, dan ada juga full time content creator. Pelajaran yang bisa aku ambil dari mereka adalah apapun mimpimu, berapapun usiamu, dalam apapun bidang, jangan pernah takut untuk mengambil langkah untuk mulai mewujudkannya. Setiap individu punya jalan dan waktunya masing-masing, jadi jangan menyerah dan membandingkan proses dirimu dengan orang lain. Dan jangan lupa bersyukur sertakelilingi dirimu bersama support system yang membantu kamu senantiasa berpikir positif. Be Brave, Do It, Make Your Dreams Happen" 🌸💕🕊.....
#littlewomenmovieid
#littlewomenxcid
#clozetteid
#outfitoftheday
#ootd
#inspiration
#womenfashion
#fashionistas
#elegant
#instastyle
#beautyenthusiast
#photooftheday
#beauty
#makeup
#fashiongram
#beautycontentcreator
#beautycommunity
#beautyinfluencer
#asianblogger
#stylediaries
#얼짱 #인스타패션 #패션스타그램 #오오티디

+ View more details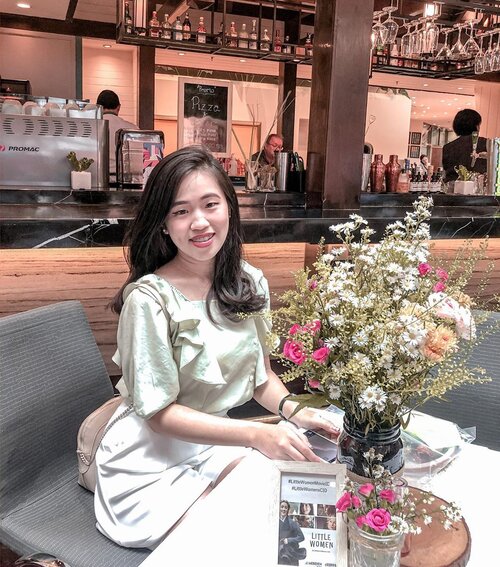 + View more details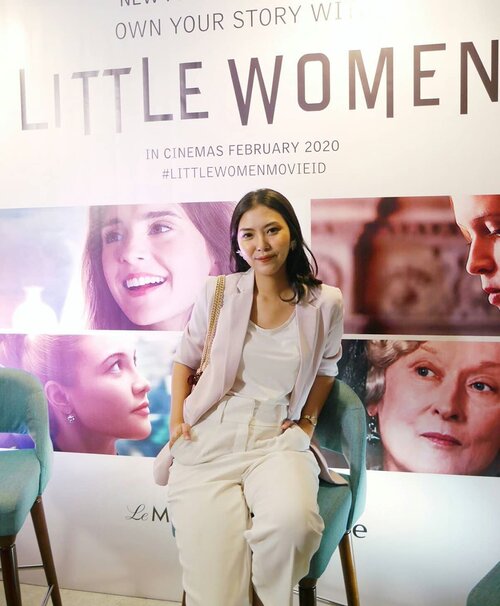 Celebrating a New Perspective of Woman
__
Sore ini saya datang ke @lemeridienjkt untuk sharing seputar women empowerment sambil ngobrolin film Little Woman yang sedang beredar di layar kaca bulan ini. Film ini diadaptasi dari novel tahun 1800an (i know, right!?) dan udah berkali kali di adaptasi ke dalam film. Talking about a masterpiece, huh 😍
__
Penasaran banget nonton film inu karena leading actresses nya Meryl Streep, Emmas Watson & Saoirse Ronan emang favorit saya semua. Lebih penasaran lagi sama issue Women Empowerment yang dilihat dari perspective wanita abad 18 dan ternyata semua issue wanita di abad itu masih relevan dengan issue wanita modern saat ini 👠👗🎓💄💍
__
@clozetteid @sonypicturesid @Lemeridienjkt
#LittleWomenMovieID
#LittleWomenXCID
#ClozetteID

+ View more details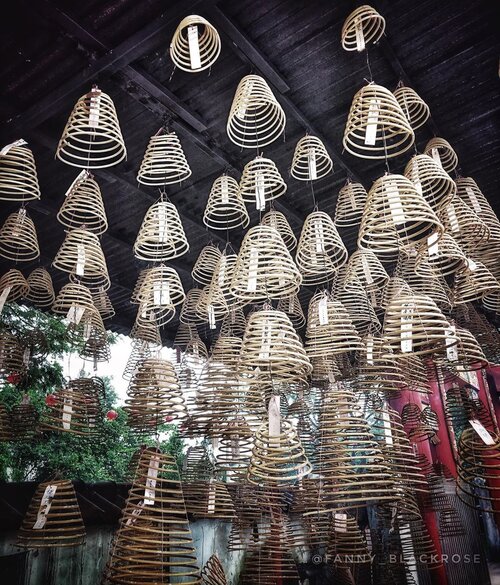 + View more details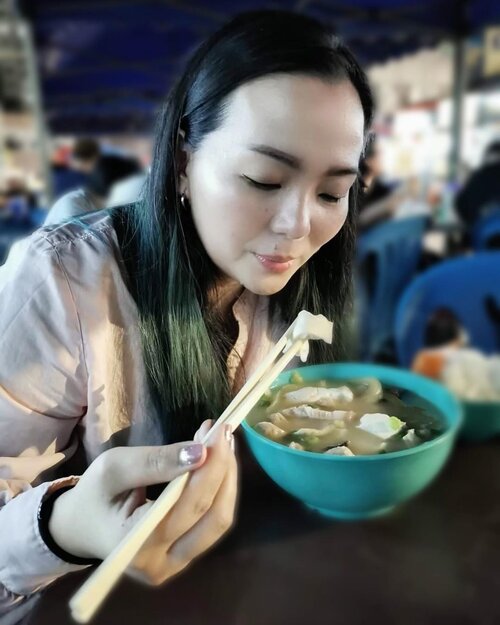 + View more details
loading ...
Back To Top