loading...
Search
261 RESULTS FOR SON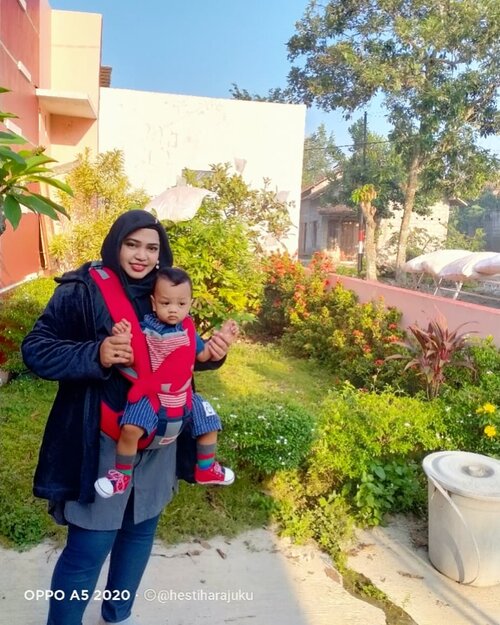 + View more details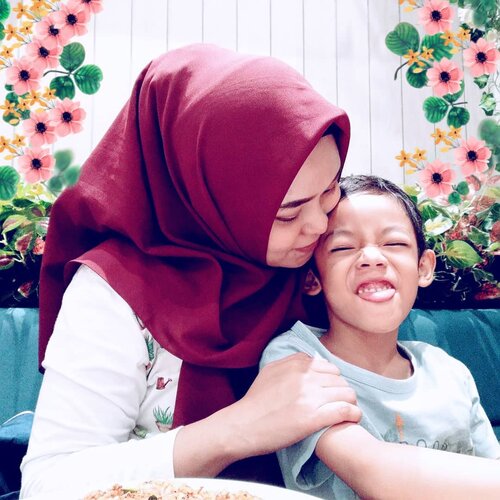 PERTAMA KALI BELAJAR MAKAN PETAI 😬Hai everyone!Siapa disini yang hobbynya makan petai? Yuk ngacung! Aku sih kalo ditanya gitu bakalan ngacung duluan! Hihii.. secara sama yang namanya petai (baca : pete), jengkol, pokoknya makanan beraroma seperti itu aku paling hobby banget deh.Nah, makanya karena aku hobby banget, aku tularin deh hobbyku ke anakku, Narend. Soalnya aku gak mau dia kayak daddynya gak doyan pete. Lha wong makanan mahal nan endeus gini, masa gak doyan sih? 😛Nah, makanan pertama yang kukenalkan ke anak adalah nasi goreng pete.Satu suapan, aman.Dua suapan, aman.Karena dia lagi sambil baca. Petenya aku umpetin dalam nasi.Kupikir, ahh bakalan lulus nih sampai suapan terakhir.Ternyata.. Di suapan ke 9, 10 tiba2 dia komentar "MAMI, PAHIT!" Aku hampir keseleg kaget karena lagi makan, ternyata dia baru sadar setelah nasinya hampir habis 🤭😅🏋️ Lalu aku tanyakan lagi, apa masih mau nerusin makan petenya lagi atau gak?Dia bilang gak! 😁Okelah, tak usah terlalu dipaksa, selooow ajaa. Besok coba lagi ya nak! 😁Paling tidak aku udah mencoba mengajarkan, mengenalkan makanan ini di usianya 6 tahun.Kalau kalian para mamas, sudah mengenalkan makanan beraroma seperti petai, jengkol, dkk ke anak2 usia berapa? 😊
#momlife
#spring
#son
#mommylyfe
#confidence
#photooftheday
#walk
#together
#family
#momblogger
#parenthood
#happines
#happy
#motherhood
#selfie
#mother
#weekend
#happyfamily
#clozetteID
#happyfamily
+ View more details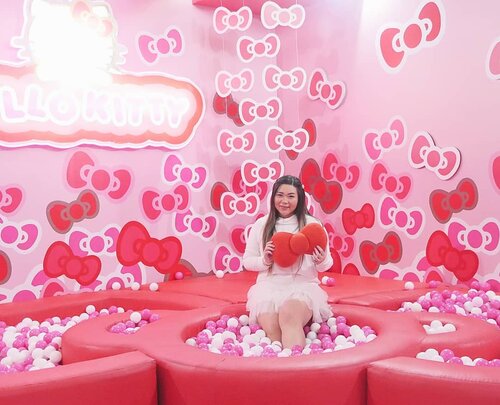 My thoughts of Covid 19? I'm concerned and cautious but hopeful. I hope the government is doing their best to minimize and stop the spread and i hope those who are infected will get better soon.
My life has been personally affected directly, with my son's school closing down for 2 weeks, we are practicing extra hygiene and social distancing but we are remaining calm.
I'd say don't be too worried, just follow all the extra hygiene caring steps, wash your hands often, keep a distance from other people, eat healthily and take vitamins. But i don't believe we have to stop living (and i hope it won't get to that). When you go out make sure you don't touch your face and disinfectant yourselves after touching surfaces and stuffs (especially money, which you should be doing even without corona virus anyway). Most importantly, if you are feeling unwell STAY AT HOME. You will be more vulnerable towards viruses and who know, you might already have the virus - we don't want to spread it even more!
Stay safe, stay sane - but definitely don't panic 🙏🏼.
#sanrioplayhouse
#sanrioplayhouselenmarc
#sanrio
#kawaii
#kawaiiaesthetic
#sbybeautyblogger
#influencer
#influencerindonesia
#surabayainfluencer
#beautyinfluencer
#bloggerceria
#beautynesiamember
#influencersurabaya
#surabayablogger
#bloggerperempuan
#clozetteid
#girl
#asian
#personalstyle
#surabaya
#exhibition
#surabayaevent
#ootd
#ootdid
#lifestyle
#lifestyleblogger
#lifestyleinfluencer
#pastelcolors
+ View more details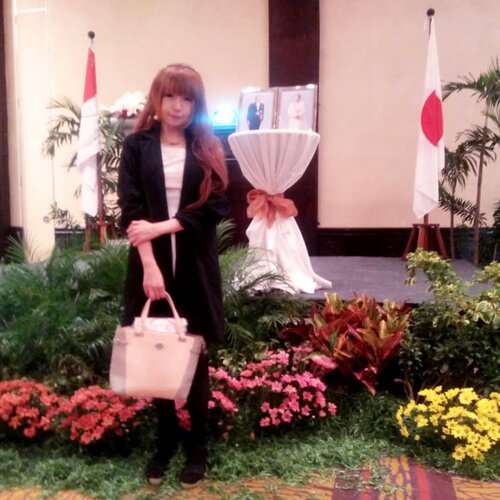 Yesterday was the Birthday celebration of His Majesty the Emperor of Japan, Naruhito. May God always bring him a good health, so he will always inspire Japan and the world.
.
This photo was taken last year, in Emperor Akihito's birthday celebration. So sad yesterday i can't come to Emperor Naruhito's birthday celebration because i have another schedule outside Surabaya.
.
After Japan's emperor Akihito stepped down to let son take over, Emperor Naruhito. Emperor Akihito is set to abdicate on April, 30th 2019, marking the end of Heisei era. And 令和元年 'Reiwa Gannen', "first year of Reiwa" from May, 1st 2019. Government announces new era name : 'Reiwa'. It's the name the Japanese government selected for the new era, which is set to start when Crown Prince Naruhito becomes the new Emperor.
.
Japan welcomed the start of a new Reiwa imperial era and a new emperor, with hopes for peace and prosperity.
.
In frame : Aiyuki with Mr. & Mrs. Tani Masaki (The Consul - General of Japan in Surabaya).
.
.
#平成 #令和時代  #令和 #日本 #令和元年
#ReiwaPeriod
#Reiwa
#Japan
  #モデル  #メイク  #ヘアアレンジ  #オシャレ  #メイク 
#makeup
#浴衣
#lady
#beauty
#kawaii
  #コーディ  #ガール 
#clozetteID
  #かわいい
+ View more details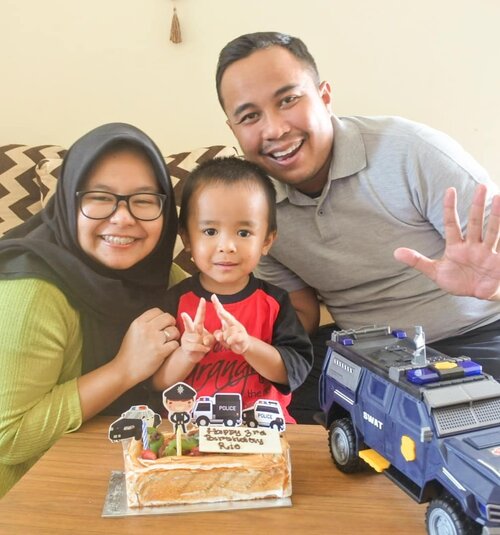 + View more details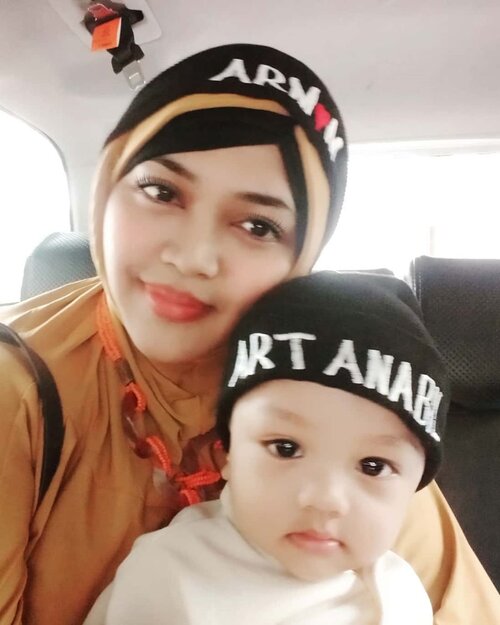 + View more details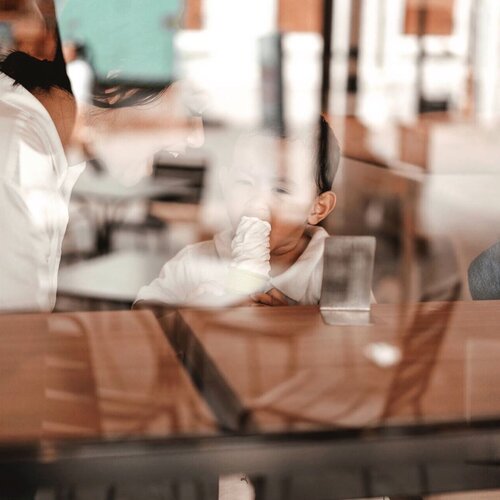 Gue orang yg tomboy, gue orang yg mager dan males keribetan (soalnya diri sendiri udah rempes rempita rempong 🤣)-Tapi pas jadi Ibu banyak hal berubah yang tanpa disadari udah bawaan naluri aja.Gak pernah nyangka sih, kalo jadi Ibu gue gak cuma malahirkan. Melainkan dilahirkan kembali dengan pribadi yang berbeda. Gue gak bilang lebih baik, krn jadi Ibu gak akan sempurna. At least, kita berusaha. Yang pasti ada hal-hal yg dulu tidak suka gue lakukan, skr jadi hal yg gue sering lakukan.-Im born again at the same time I gave birth to my son. -Ada yang merasa samakah Buibuk?
#disinicellinimenulis
#clozetteid
📷by @sweet.escape

+ View more details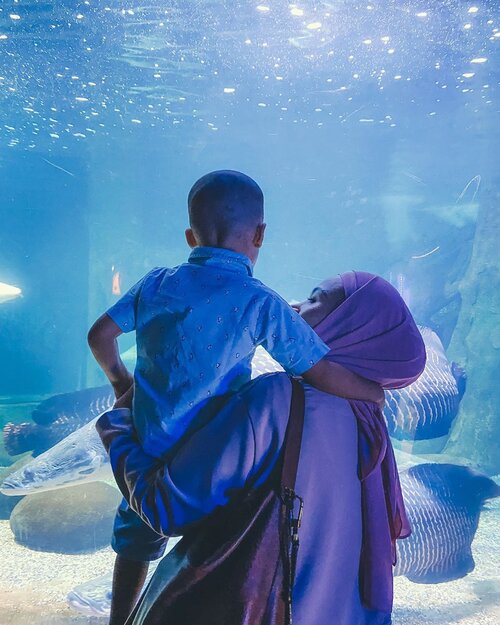 + View more details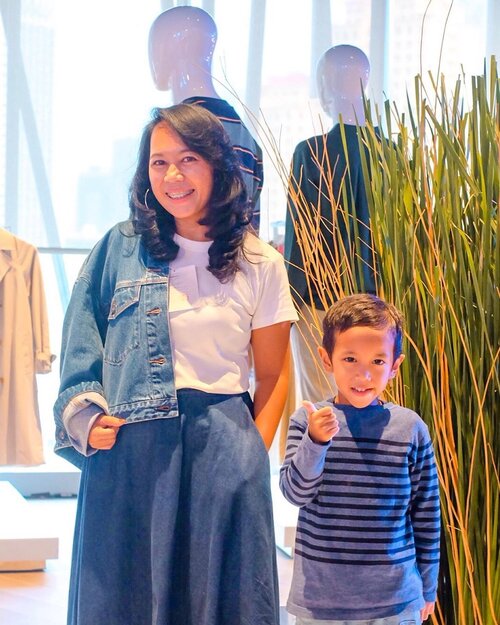 So excited to attend UNIQLO Spring/Summer 2020 Exclusive Preview. This season's collection really steal my heart. They are GORGEOUS!.Dress up in Work & Craft collection with my son, I don't think I need to worry for the next spring-summer vacay, I'm all set with the collection! 😍🏝⛱ Summer please come early!.Swipe left to see some of the collections, btw they are all humans not mannequins 😅😅 I know, they are just so loveable..Btw, what's your favourite season? .@uniqloindonesia
#uniqloindonesia
#uniqlo20ss
#uniqlolifewear
+ View more details
loading ...
Back To Top