loading...
Search
29 RESULTS FOR SQUATS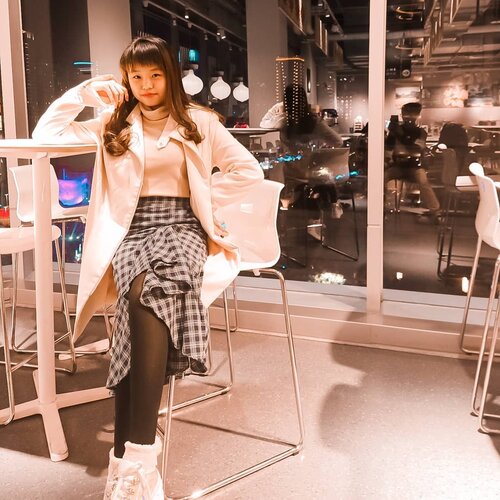 + View more details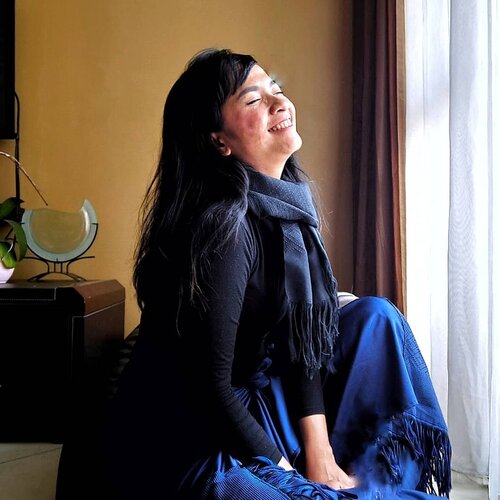 Speed Recovery ☕🤗 .
.
.
Terima kasih, teman-teman 💙 Kondisi Sopiah sudah jauh membaik pagi ini 😍 Enggak sesak nafas lagi.. hehehehe iyep .. kompak sakit sama Momon 😂 soulmate abis .. .
.
.
Beberapa hal yang bisa kushare tentang Recovery aku beberapa hari ini:
🌸 Minum air putih sebanyak mungkin setiap hari, usahakan jangan air es yah.. 🤗 .
.
🌸 Olahraga sesering mungkin .. Kupun kurang disiplin kalau harus lama-lama .. jadi kubagi 3 sesi.. bisa 15 menit pagi hari (stratching dan jogging keliling sawah), 10 menit Siang hari saat di kantor, kebanyakan duduk perlu stratching dan gerak badan juga loh, dan malam sebelum tidur 15 menit (biasanya aku plank dan squat) duh pengen lari bareng mbak @endahdwi.ekowati atau ngeroller sama @jeniainovamira
Dah.. .
.
🌸 Berjemur 10-15 menit setiap hari, biasanya kubareng sama Momon 😻 mew! Ntar di Jakarta bareng sama @mellaniysf Di balkon apartemen ya 🤣
.
.
🌸 Lakukan detox dengan minum 6 gelas jus selama 3 hari full. Bisa di 3 jam sekali... Jam6, 9, 12, 15, 18, 21.. (kebiasaan ini kutiru dari ikut neng @sherinasinna beberapa tahun lalu) .. kupilih jus pepaya dan wortel.. bikin sendiri aja di rumah, irit dan udah pasti sehat kan 😁
.
.
🌸 Kukurangi makan daging merah, dan banyakin ikan + sayur .. di @alkisah.rasa ada banyak menu ikan kan ko @hdjasmoro 🤣 ku kan ke sana sama @vitriemaulani
.
.
🌸 Sedang haid, jadi kutertib sama nasehat dokter untuk minum penambah darah 😋 bep @waoderadiatna juga ya jangan lupaaaa.. .
.
🌸 Saat tidur, kumatikan HP dan kuletakkan jauh dari sisi tempat tidur .. juga matikan semua lampu kamar. Biar otak bisa full istirahat.. (ngefek banget nih besoknya bangun seger)
.
.
🌸 Usahakan untuk tidur 6 jam sehari. 8 jam rasanya impossible soalnya kan 🤣 ya gak @cutauzria
.
.
Hari ini sudah bisa keluar rumah ke woskhop dan ada beberapa meeting 🙋 tapi belom bisa ke Artjog Common|Space kayanya .. padahal musti ketemu beberapa orang di sana 😭 Senin ya yuk senin ke sana sebelom kembali ke Jakarta 😍 Udah berhasil rayu ibu untuk mengijinkanku ke Jakarta minggu depan 😘
#Clozetteid
#lifestyle
#RecoveryTips
#SofiaDewiMudikDiary

+ View more details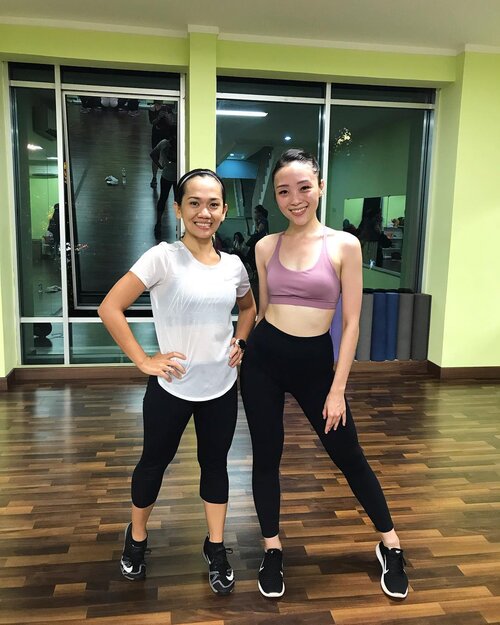 + View more details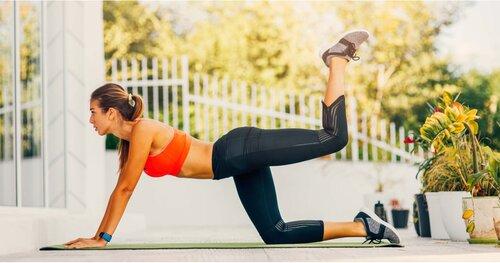 Hate to break it to you, but squats are primarily targeting your quadriceps.
Simak juga artikel menarik lainnya di Article Section pada Clozette App.

+ View more details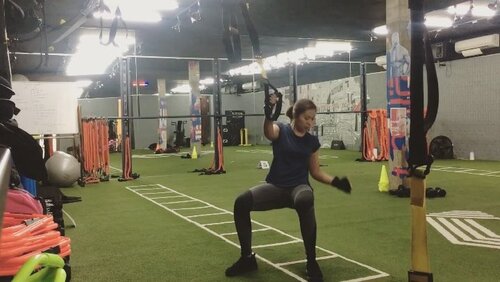 + View more details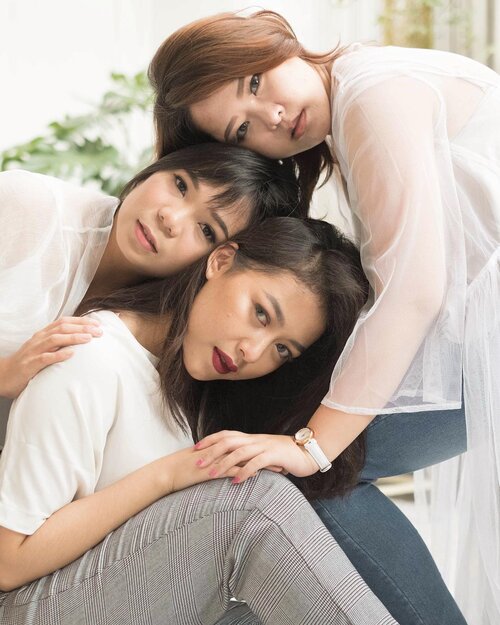 HAPPY SUNDAY! Semoga weekendnya menyenangkan yah! Let's count how many ppl smile when they meet us. Don't force yourself to be loved by EVERYONE. 🙅🏻‍♀️Because even sun who gives life to zillions plants, gave us VIT D, and shines us, also has someone who hates them, and avoid them due to sunburn. LOL. Anw sedikit BTS dari foto ini: (Geser ke foto ke 2), jadi ceritanya pengen remake pose itu, mulai dari susun posisi, siapa di bawah, tgh and atas, tangan kudu gimana, muka kudu gimana. Kalau yg dibawah duduk, yg kedua berarti setengah squat, yg ke 3, paling atas semi seperempat squat
#ripbahasa
. Terus ternyata ga cocok, apa yg ketiga kudu pake kursi biar posisi kepala bisa lurus di kamera yak? (Maklum, tinggi kita semampai semua yah - semeter lebih dikit sampai). Berkali-kali ganti posisi and liat referensi (sambil cekikikan karena kita be3 sbnrnya pecicilan + takut ada org yang liatin), akhirnya jadilah foto ini. ZUNGGUH PERJUANGAN. 🤦🏼‍♀️🤣 Enough talking! Intinya cuma mau bilang,Have a nice day y'all! 😛😛📷 : @fauzimfs ...______________________________________ #스트릿스타일  #스트릿패션  #얼짱  #패션피플 #파워블로거 @ootdindo @ootdmagazine @lookbookindonesia @gogirlmagz @looksmagazine @cosmogirl_ind @lookbookindonesia @styled.ootd
#clozetteid
#styleblogger
#ootd
#lookbookindonesia
#ootdasian
#styleootd
#stylenanda
#styleicon
#whatiwore
#styleasia
#ootdindo
#ootdfashion
#explorebdg
#explorebandung
#bandunginframe
#fashionphotography
#beautycommunity

+ View more details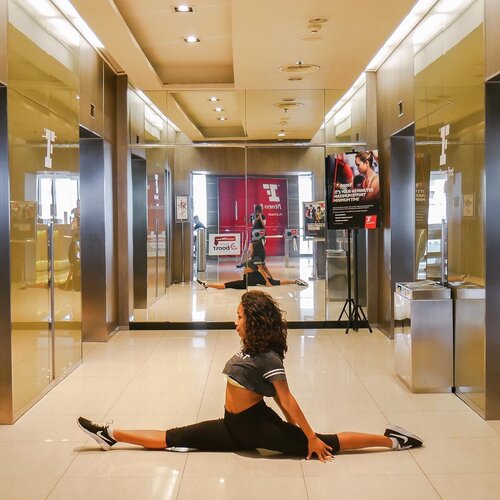 + View more details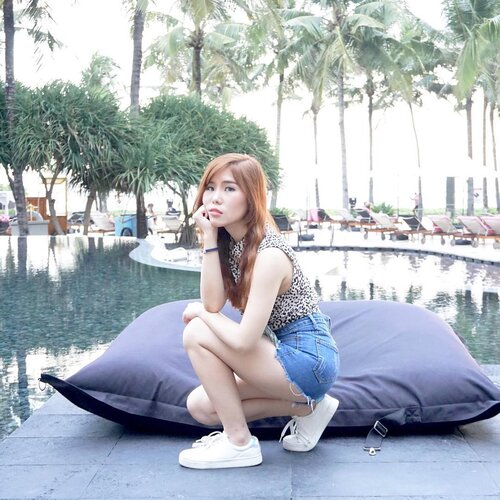 Smartest decision is : when there is huge cushion for you to sit but you choose to squat instead 🤓.
-
Anyway, Happy Eid Al-Adha for my friends who celebrate it 😄🙏. -
#portrait
#fashion
#SummerinBali
#ClozetteID

+ View more details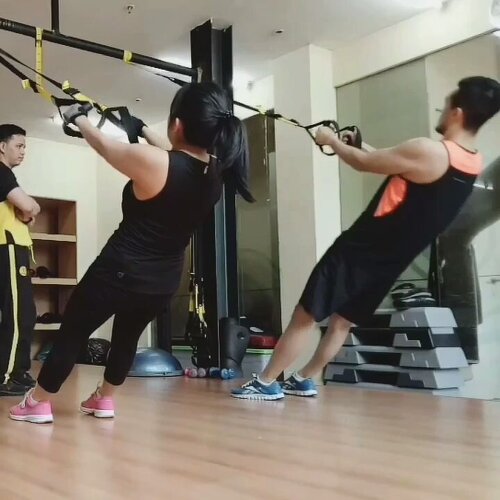 + View more details
loading ...
Back To Top