loading...
Search
41 RESULTS FOR DARETODREAM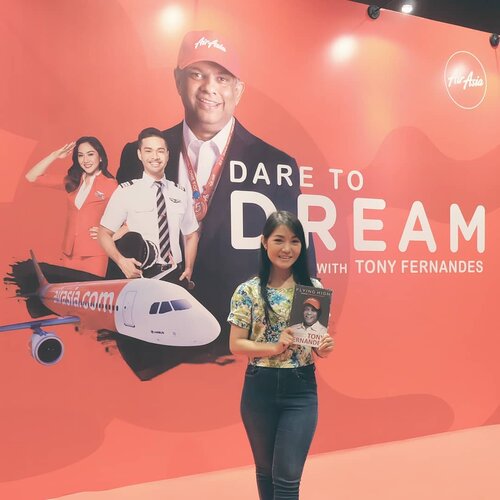 Sosok inspiratif, pekerja keras, humble, menyenangkan, hangat dan kreatif, itulah Tony Fernandes Co-founder dan CEO AirAsia..
Kisahnya banyak menginspirasi, apalagi setelah terbit buku Flying High, sebuah otobiografi yg menceritakan jatuh bangunnya seorang pemimpin AirAsia yg berhasil menjadikan AirAsia masuk dalam jajaran maskapai terbaik di seluruh Asia..
Nah, kemarin sebuah kebanggaan aku bisa hadir dalam acara peluncuran buku Flying High dalam bahasa Indonesia yang dihadiri langsung oleh Beliau..
.
Soon aku bakal cerita sekilas biografi dan ulasan acara kemarin di kumparan.com
Stay tune.. @airasia_bhsindonesia @kumparancom
#DareToDream
.
#anitamayaadotcom
#lifestyle
#beauty
#bloggerslife
#clozetteid

+ View more details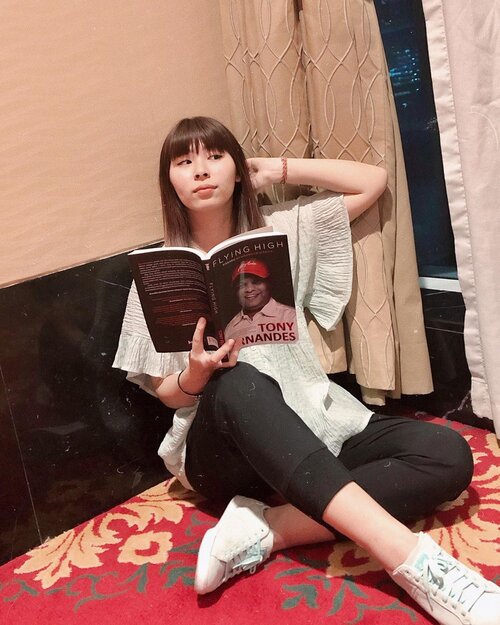 "Success is going from failure to failure without losing enthusiasm", gitu quotes yang pernah aku baca. Ini dibuktiin sama @tonyfernandes, co-founder dan CEO dari @airasia_bhsindonesia, yang selama 16 tahun nggak pernah berhenti mewujudkan mimpinya walaupun diremehkan orang-orang.
Di buku "Flying High" yang ditulisnya, ia menceritakan kisahnya menyulap AirAsia dari perusahaan yang tadinya dililit hutang, defisit, rutenya cuma dikit, menjadi salah satu maskapai besar di Asia.
Tony berpesan, beranilah bermimpi karena sebagian impian bisa jadi kenyataan. Oh iya, last but not least, katanya poin terpenting adalah HAVE FUN! @kumparancom
#DareToDream
.
.
.
#clozetteid
#lifestyleblogger
#airasia
#travelblogger
#bloggerperempuan
#indonesianfemalebloggers
#ritzcarlton
#launchingbuku
#traveler
+ View more details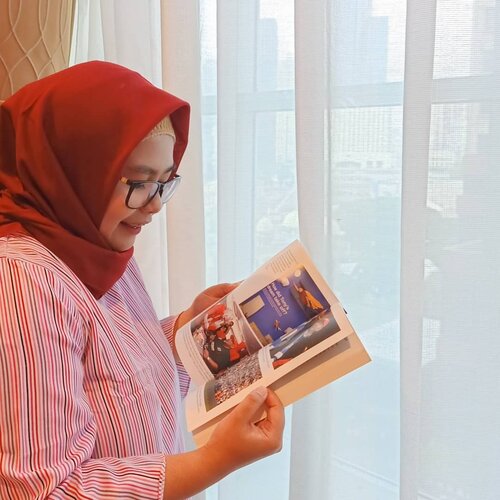 Grab your chance while you have it, because you'll never know what will happen~ .Other life tips I got today from @tonyfernandes (who got a great sense of humor) : .1. If you have kids or still a kid, do what you want to do. Dont let your parents force you to do something you don't want to do. You will be very lousy at it 😂😂2. Dont worry about failure. You don't want to be 55 and say I wish I did such and such. We often worry what our parents and friends are gonna say, so we fail to take risks. 3. Dont open your mouth if you think what you say will cause you damage 🤣🤣🤣 .Psst, the reason why Air Asia flies to Bandung is because Mr. Tony Fernandes apparently loves dangdut. He claims to be the Malaysian Dangdut King 😅 .--------.@airasia_bhsindonesia @kumparancom
#DareToDream
#airasia
#airasiaindonesia
#tonyfernandes
#clozetteid
#clozettedaily
#buku
#books
#booklaunch
#instabook
#momblogger
#lifestyleblogger

+ View more details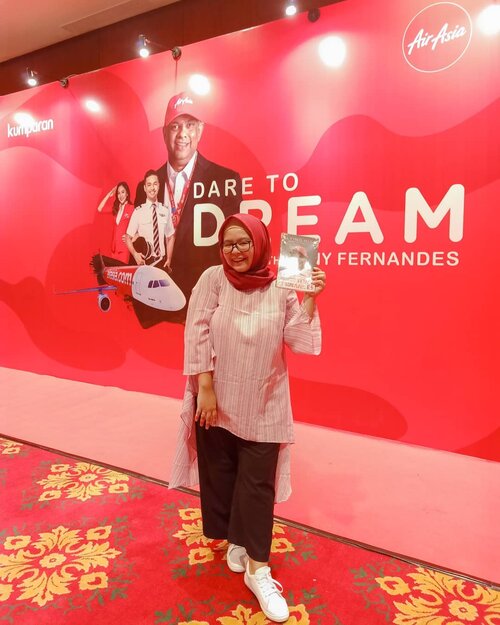 Do you
#DareToDream?
.Hari ini, saya berkesempatan hadir di acara Book Launch Flying High by @tonyfernandes dalam Bahasa Indonesia. For me, I love reading autobiographies because there are so so so many lessons we can take from other people's life, success and failures. , .Tony Fernandes adalah salah satu founder dan CEO Air Asia, Asia's largest low cost carrier. I am in awe of his positive mindset. Turning a near bankrupt airlines and turning it into one of Asia's best. Meskipun (belum jadi) seorang entrepreneur, pasti banyak hal bermanfaat yang bisa diambil ❤️ .Nah, siapa yang sudah baca? Cung! 😆 .-------.@airasia_bhsindonesia @kumparancom
#clozettedaily
#clozetteid
#ootd
#hijab
#hotd
#momblogger
#lifestyleblogger
#booklaunch
#book
#airasia
#airasianindonesia
#tonyfernandes

+ View more details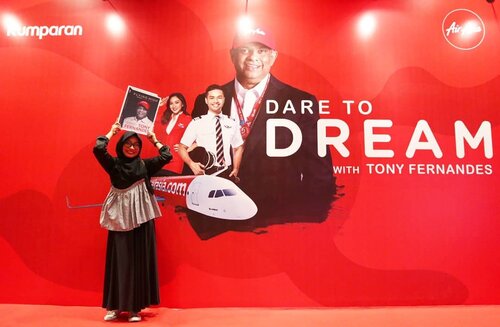 -Bermimpilah, maka Tuhan akan memeluk mimpi2mu-Hai, aku lagi di acara peluncuran buku biografi Tony Fernandes, Co-Founder dan CEO Air Asia yang bertajuk "Flying High" Di sini berkumpul banyak orang2 yang tidak takut bermimpi. Kita bersama membakar api semangat mimpi2 kita masing2 dengan mendengarkan cerita Co-Founder dan CEO Air Asia, Tony Fernandes.Kalian tau kan kisahnya beliau? Berawal dari mimpi punya maskapai murah dan terwujuuuddd.Tapi tentunya bukan mudah, banyak rintangan yang beliau hadapi. Apalagi beliau bukan berlatar belakang penerbangan. Buuuuttt... if you dream and you try it. You can reach it. 💪Dari sini, saya pribadi jadi semakin semangat bermimpi dan pastinya berusaha. Apapun keadaannya dan hasilnya, usahain lagi, segala sesuatu jadikan pelajaran. Gitu aja terus. Sampai semua mimpi terwujud. Bismillah, pasti bisa. Mohon doanya. 😉@airasia_bhsindonesia @kumparancom @tonyfernandes
#cofounder
#CEO
#PublicFigure
#Dream
#TonyFernandes
#Airasia
#clozetteid
#kumparan
#nisaahani
#DareToDream
+ View more details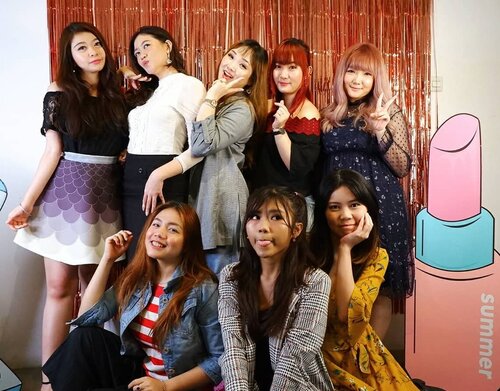 + View more details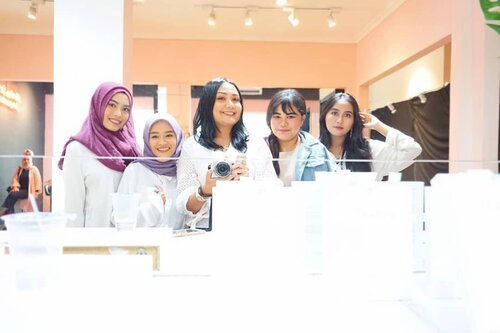 + View more details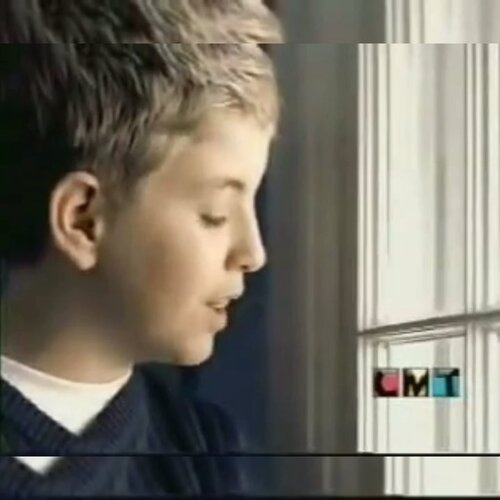 Selain jadi juara 2 The Voice 2016, pastinya belum banyak yang tahu Billy Gilman. Dia dulunya penyanyi country cilik bersuara merdu dan berwajah imut imut. Aku sendiri (bersama @msrenc) hapal semua lirik lagu nya dari 3 albumnya mulai dari One Voice, Dare to Dream, dan Everything and more. ...Dewasanya suara nya masih country aja sih, tapi keren banget sumpah. SWIPE buat tau judul lagu nya apa aja...
#thevoice
#billygilman
#country
#singer
#voice
#clozetteid
#usa
#us
#song
#album

+ View more details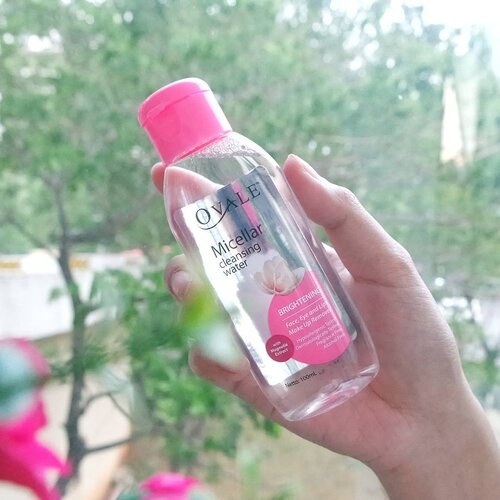 Walaupun setiap hari ngantor dan sering meeting dengan klien, kadang rasanya males banget untuk makeup. Karena bagian paling malesnya adalah ketika bersihin makeup karena aku harus berkali-kali bersihin makeup pakai cleansing milk supaya wajahku ga jerawatan. Bahkan ga jarang bulu mataku jadi rontok 😢Tapiii belakangan ini aku nyobain Ovale Micellar Water dannnn so amazed karena sekarang aku ga perlu repot lagi saat membersihkan makeup. Ovale Micellar Water ini bisa membersihkan makeup dan debu dengan mudah, jadi effortless banget dan ga perlu khawatir bulu mata jadi rontok ataupun iritasi 💕
#BersihTanpaRibet
#HelloBeautiful
#OvaleDareToDream
#OvalexClozetteID
#OvalexDebbyPermataDaretoDream
#ClozetteID
+ View more details
loading ...
Back To Top