loading...
Search
45 RESULTS FOR CONSTRUCTION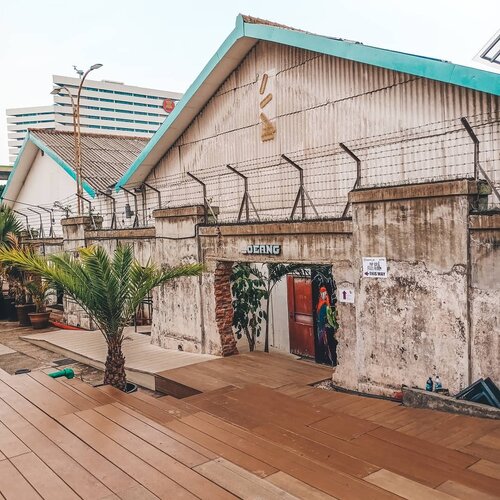 + View more details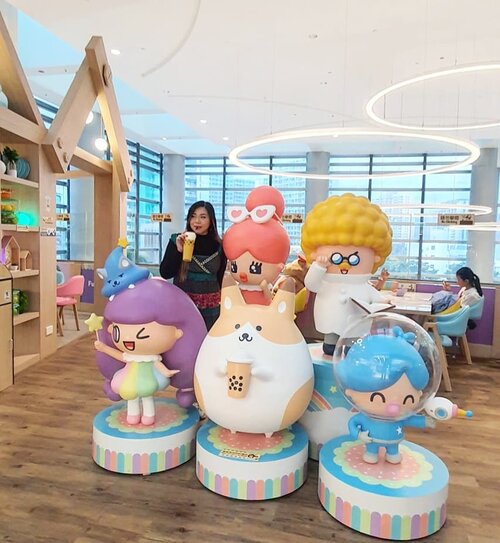 Stumbled into this kawaii cafe by total accident when we were roaming some random mall in Lok Fu (it's a pretty big mall called Lok Fu Place but lots of the parts were under construction/renovation) after visiting Kowloon Walled City Park (if you take MTR to get to the park, Lok Fu is the stop). I was actually throwing a tantrum and was having a total meltdown when hubby suddently found @fullhouse_kitchen and steered me in. Next thing i know i was busy posing and taking pics, at times like this i do wonder if i am 100% at the brain on not.Anyway, apparently they are from an amusement park called Fullhouse World in Dongguan China, i thought it was sort of random that they would have a cafe (and soon children's playground) in Hong Kong. The characters are super cute tho! There are also huge stuffed animals (or should i say creatured) sitting with you and you can use them to take pics with. Price wise, it's quite expensive, actually HK's cafes are rather expensive (and the Chinese food restaurants inside the malls are crazy expensive, i would prefer to have meals at random restaurants at the street, they would usually cost a quarter of those in the malls) but as someone who is crazy for kawaii, themed cafes - i'd say it's worth it. If you are a lover of everything kawaii and pastel colored and you love taking pics, i would recommend you visit this cafe. There are so many cute spots to take photos at and they leave you alone, letting you do whatever you want.
#pinkinhongkong
#kawaii
#cutecafe
#fullhousekitchen
#fullhousekitchencafe
#clozetteid
#sbybeautyblogger
#beautynesiamember
#bloggerceria
#influencer
#jalanjalan
#wanderlust
#blogger
#indonesianblogger
#surabayablogger
#travelblogger
#indonesianbeautyblogger
#indonesiantravelblogger
#girl
#surabayainfluencer
#travel
#trip
#pinkjalanjalan
#lifestyle
#bloggerperempuan
#asian
#hongkong
#hongkong
🇭🇰
#hongkongcafe
+ View more details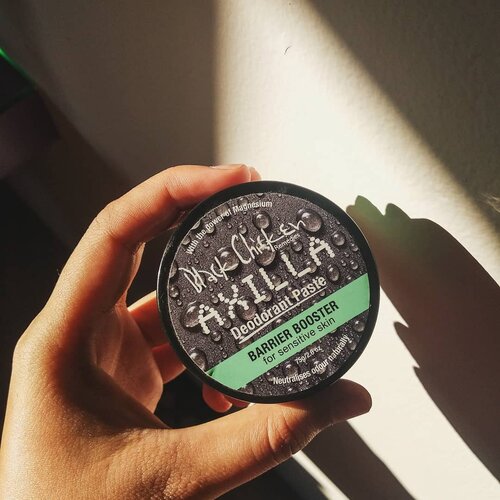 💬 The science of body odor is enthralling. I just read a number of journals and boom, here I'm gonna summarize some points you need to know 👇:.💬 A deodorant is a substance applied to the body to prevent body odor caused by the bacterial. Deodorant may also be used on feet and other areas in the form of body spray.💬 Antiperspirants work by clogging, closing, or blocking the pores with aluminum ions so they cannot release perspiration. Aluminum is hazardous material THAT FDA (BPOM in US) ALLOWS to be added to body care products. Arguments against the use of aluminum emphasize the fact that aluminum accumulates in the brain over time and may contribute to Alzheimer's disease and breast cancers.💬 It is important to note that Darbre (2003) has forwarded a logical and constructive hypothesis that can be tested empirically and call for further research. Darbre and Harvey reported two epideemiological studies have attempted to directly address the issue of Aluminum and parabens use and breast cancer. On the other hand, many studies found no association between antiperspirant use and the risk of breast cancer.💬 There is one study comparing antiperspirants, deodorants and not using both at all. As a result, the proliferation of bacteria can be greatly reduced thanks to antiperspirants. But this study doesn't list the brands and races of partisipants. Take a note, a large proportions of Asians lost the 'ability' to body odors form.💬 The most interesting thing is that until this year, it is very difficult to really prevent 100% body odor from happening. There is still an untouched realm in terms of this studies.Anyway, I initially wanted to review @blackchickenremedies 😂😂😂 but I ended up wrote an intermezzo. For short, I consider this product to be a really good for my axilla that seems to be allergic to antiperspirants. Magnesium hydroxide was not irritating or corrosive in vitro tests. Synthetic amorphous silica is safe for cosmetics ingredients. Arrowroot (Kulit Singkong) powder is a great absorbant, surprisingly 😲.Mungkin sudah waktunya kita giling kulit singkong buat dipake bedak BB 🤣🤣🤣. Eh iya, penelitian ini udah adakah di Litbang/IPB?
+ View more details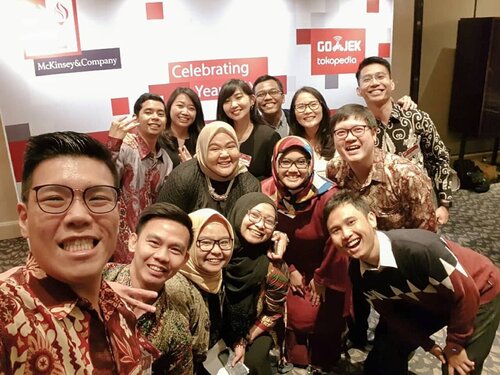 #latepost
about last night ❤ I met them in 2012 in one of the most competitive (only 60 students are chosen across Indonesia++) and rewarding student development program, Young Leaders for Indonesia @youngleadersforindonesia by McKinsey and Company. Alhamdulillah I was chosen as one of the participants for National Wave 4 along with these amazing fellows. .Yesterday's event celebrates 10 years of YLI, which in true fashion embolish the
#10yearschallenge
everyone has been posting about 😂 It's amazing how far the program and the @yli.alumni members have gone. Each and every one working in different sectors but toward one goal, which is to unleash Indonesia 😆 .Even though years has past, I still remember all the PLP, BLP, worksheet and module work that we have gone through. 😂 Hard but rewarding because we get constructive feedback and also get to listen to inspiring speakers during the forum. Not to mention having fun afterwards 😆 so good luck in all of our projects and future endeavours. Till we met again next time ❤ .--------.
#yli
#ylialumns
#ylialumni
#youngleadersforindonesia
#friends
#event
#reunion
#mckinsey
#clozetteid
#clozettedaily
#meetup
#aboutlastnight

+ View more details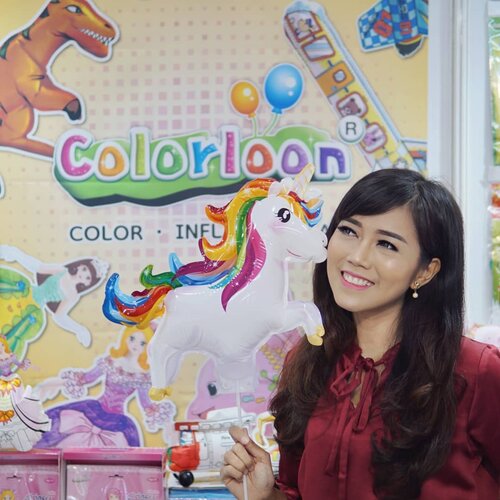 Guys, yuk buruan dateng ke JIPREMIUM! hari ini udah dibuka loh! Aku lagi di booth lucu Kisung Industrial Co. (Colorloon) dimana ada beragam balon super gemes yang baru ada di Indonesia dengan konsep menempelkan clay pada balon karakter, lalu aku juga mampir ke booth INECO INC Functional Eco-friendly construction Healthy & Beauty of nature by my side . Masih banyaaak booth lainnya juga yang sayang banget kalau dilewatkan!.Buat yang ngga bisa dateng hari ini, jangan sedih masih bisa dateng di tanggal 23 dan 24 November 2018 dan ini FREE. Jangan sampai ketinggalan soalnya ada doorprize berhadiah smartphone juga setiap harinya lho!.
#JIPREMIUM
#PREMIUMPRODUCTFAIR
#jipremium2018
#JCCHALLB
#Beauty
#Fashion
#TradeSgow
#Exhibition
#Indoneisa
#Korea
#Clozetteid
#potd
#motd
#beauty
#style
#lifestyle

+ View more details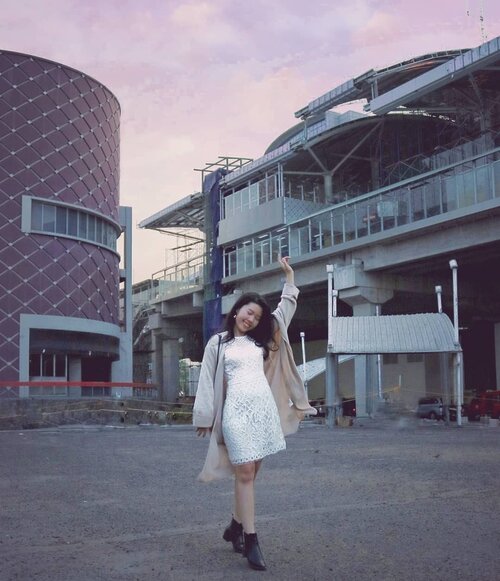 If you havent see me dance, then now you have 😳😚. This is me twirling around in a parking lot with a LRT construction in the background last weekend with i believe many eyes looking 👀. Behind this picture, i just felt so negative about a certain failure that i was recently faced. Read more about what i felt and what thinking that help me overcome it.
Link in the bio as always.
Happy mid-week loves !

+ View more details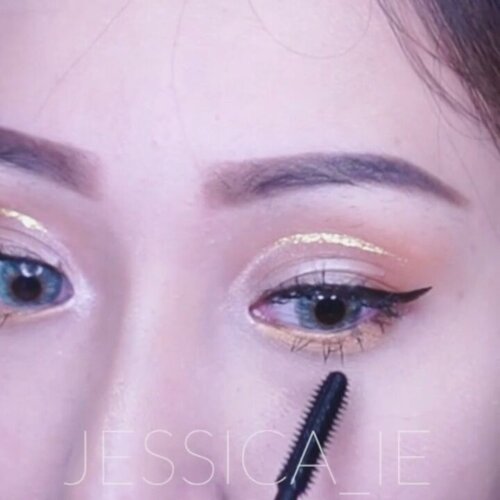 * Fiery Makeup with
#absolutenewyorkindonesia
*
🔥💥🔥
Full version on my Youtube channel!:) Or click the link on my bio. Thankyou🙌
Hi guys! Products used will be updated. I hope you enjoy my video. Any constructive comments and advices are really appreciated! Thank you so much. Xoxo, Jessie
All makeup products are from @absolutenewyork_id😍😍: 1. 2in1 Brow Perfecter in AEBD02 2. Prep + Primer in Blue
3. Sculpt Stick in Light
4. Icon Pro Palette in Sahara Sunset ; Smoke & Mirrors
5. Stroked Pro Brush Eyeliner in Dark Brown
6. Starry Eyed Liquid Shimmer Eyeliner in Solar
7. Spritz to Fix in Matte
8. Lash Primer 9. Color Fix in Green ; Yellow 10. Perfect Pair Gradical Lip Duo in Candied Apple
11. Lash Perfector Mascara
12. Strobing and Shading Palette in Light
13. All Purpose Pencil in Medium 14. HD Flawless Finishing Powder in Brightening Banana
Amazing brushes from @sigmabeauty
Beauty Blender by @beautyblenderid
#jessievlog
#clozetteid
#cathydoll
#beautyblogger
#review
@indovidgram @awesomemakeup @makeup_up @powerofmakeup @limitart @tampilcantik @urpu @glamourvids
#makeuptutorial
#tutorial
#cathdollindonesia
#ARTjessicaie
#openendorse
#endorsement
#sbybeautyblogger
@sbybeautyblogger @balibeautyblogger
#balibeautyblogger

+ View more details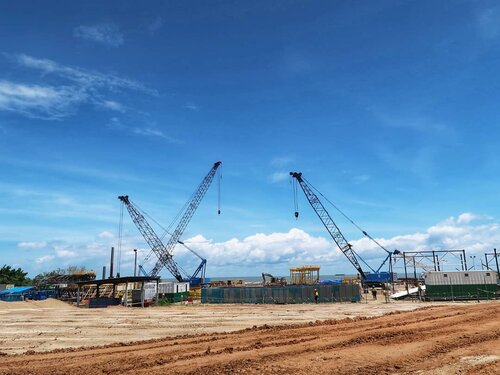 Construction Jetty

+ View more details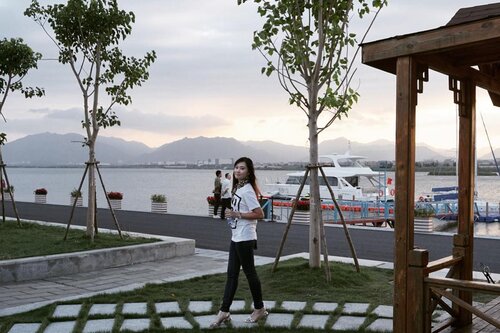 Certainly, travel is more than the seeing of the sights; it's a change that goes on, deep an permanent, in the ideas of living.Good morning pep's 🙆🏻 This's another side of Fuzchou, this city is on the construction and in couple years i believe this city turns out to be more modern and futuristic (?). " As you can see the view is really beautiful!!
#travelwithabell
#abellincn
📷 @vici0011
#lykeambassador
#beautynesiamember
#cotd
#clozetteid

+ View more details
loading ...
Back To Top