loading...
Search
34 RESULTS FOR AVEENO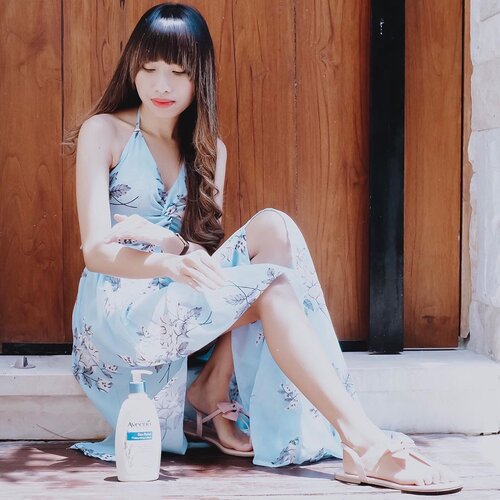 Your skin
is your best accessory.
Take good care of it ☘️
-
I Choose @aveeno_id to moisturize my skin in the middle of super dry weather. My skin are sensitive and super dry ! I was struggle to keep my skin hydrated before.
-
What's good?
Both texture are super soft and not sticky at all.
Good benefit of wheat are inside.
Good for sensitive and dry skin.
No fragrance, paraben, detergent or any harmful ingredients inside.
There's no down side.
The moisturizer lotion, can keep my skin hydrated more than 12 hours. That's very good !
-
Where's to buy?
E-Commerce or directly contact to @aveeno_id 🌾
.
.
.
#clozetteid
#aveeno
#aveenoindonesia
#aveenolotion
#bodywash
#bodylotion
#aveenobodywash
#aveenobodylotion
#bodycare
#bloggersurabaya
#bloggerjakarta

+ View more details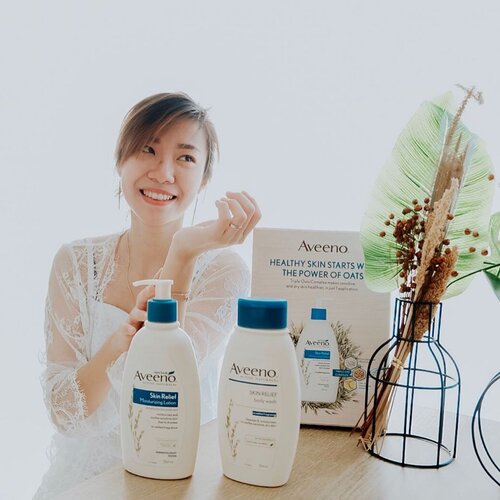 + View more details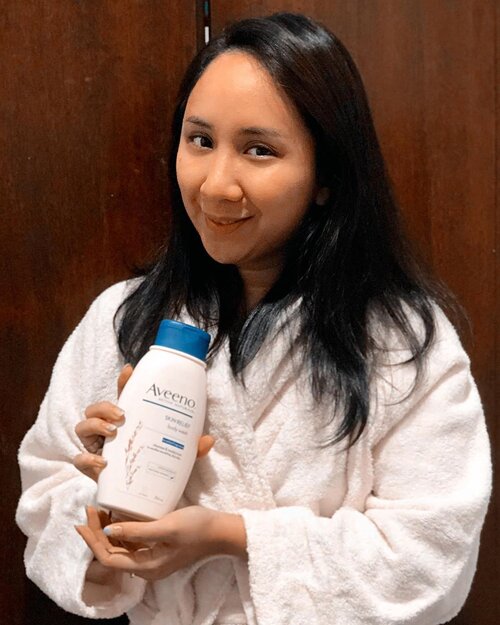 Aku tuh kulitnya kering banget, jadi kalo nyari sabun atau lotion harus yang pas. Apalagi cuaca Jakarta sekarang lagi panas banget, jadinya makin sensitif dan kering kulit aku. Aku sekarang udah pake Sabun dari @aveeno_id sekitar 2 mingguan, dan aku liat ada perubahan dikulit aku, kulitku jadi lebih halus dan habis mandi pun tetap lembab. Aku rasa gara2 ada kandungan triple oats complex dan Natural shea butternya yang bikin kulit aku jadi lebih baik lagi. Aku saranin banget untuk temen-temen yang kulitnya sensitif atau kering untuk coba sabun dan lotion dari @aveeno_id.
#aveenoid
#review
#clozetteid

+ View more details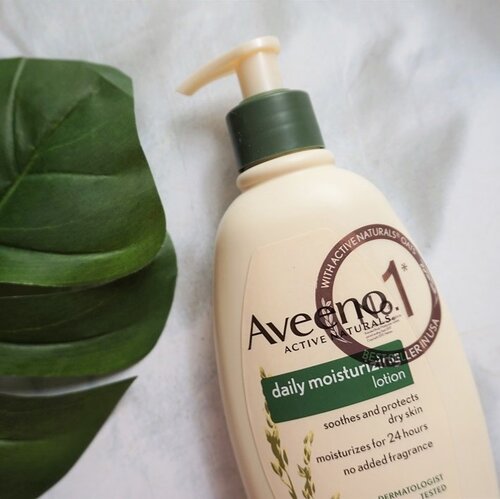 + View more details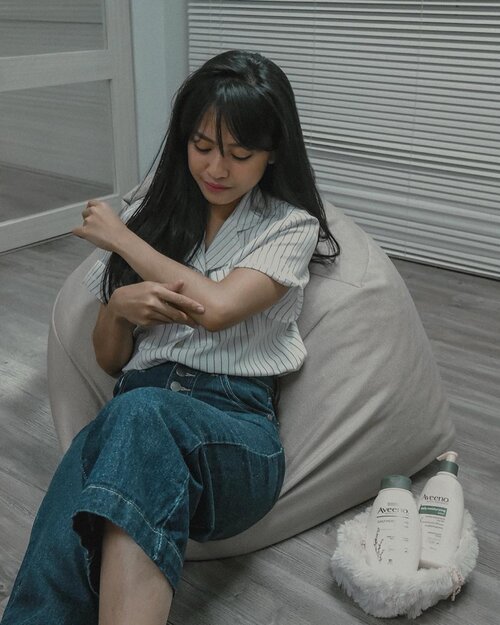 Kadang suka lupa kalo kulit gue tuh kering karena sering banget naik gojek, panas2an, kena debu, dan polusi. Iya, aku nggak se-aware itu sama kulit lain selain area wajah.Makanya aku siasati dengan pakai sabun dan lotion khusus dari @aveeno_id Tekstur lotionnya super creamy, ga lengket, dan bikin lembap dalam waktu yg lama. Biar lebih meresap, biasanya aku selalu langsung aplikasi setelah mandi pas kulit masih agak basah. Jauh lebih enak dibandingkan aplikasi di kulit yg udah terlanjur kering. Ga ada kandungan fragrance nya jadi ga perlu takut buat pemilik kulit sensitif.Kandungannya juga dari bahan2 alami dan udah melalui uji dermatologi.
#aveeno
#lotion
#bodywash
#clozetteid

+ View more details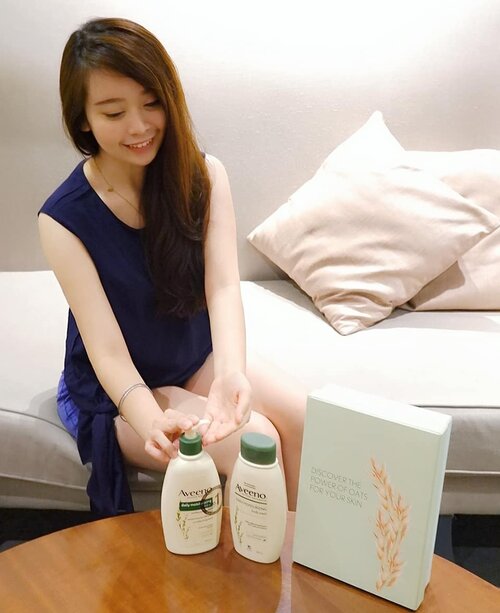 Trying product's from @aveeno_id and I loveeee it! ❤❤ Kali ini aku di kirimin Aveeno Daily Moisturizing Body Wash dan Aveeno Daily Moisturizing Body Lotion. Untuk body wash nya sendiri wangi nya enak banget dan bikin kulit kalian lembut. Sedangkan body lotion nya melembabkan dan ga lengket! Penasaran sama review lengkap nya? Sebagus apa produk dari @aveeno_id ini? Tungguin review nya besok di blog aku yaa! 😘❤-
#Aveeno
#AveenoID
+ View more details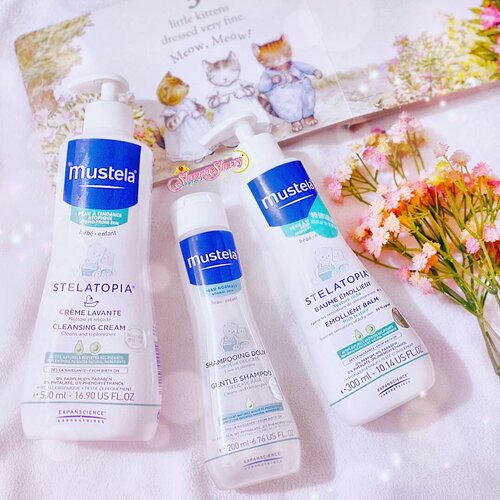 Alhamdu Lillaah for
#MustelaStelatopia!!
😆💙 — Been using these products from the Stelatopia range + the basic shampoo (because no stelatopia shampoo) since our
#ZaydenTheArchie
was 4 months old, until today (20 months).😊💙😊💙😊💙🙏🏻🙏🏻🙏🏻🙏🏻.We had been really worried about Archie's suuuuper dry and eczema-prone skin since he was born, because we didn't seem to find any product that worked for him. However!! It was a beautiful coincidence when I saw a huge poster of Mustela Stelatopia with a very promising and hope-giving tagline for us parents with eczema-prone babies, in front of a baby shop. I just knew this was the answer,I needed to try this, and never regretted it since. Alhamdulillaaah 😭💙😭🙏🏻 Yes, because even the commonly-recommended "Basic" Mustela couldn't fulfill his skin's needs yet back then. Maybe someday will, when his skin becomes more... stable? (?) 😅.We needed to apply the balm to Archie more than twice a day in drier weather, but usually twice (after each bath time) is enough..We have tried to introduce any other products to his skin. The cheaper the better, and if possible, gives a gentle scent without irritating his skin. But until today we hadn't found any other product that can fully replace them. 😮😧😧 We sometimes use Aveeno Baby Eczema Therapy cream but only for complementary. We also tried Burtsbees Baby wash & nourishing lotion (which scent made us fall in love) but too bad his skin hadn't approved yet (we actually wish his skin will approve someday, because the scent is heavenly lol! 😅 Mustela Stelatopia had no fragrance at all, and I don't really like the scent of the Basic Mustela). You know, it's normal for parents to wish their babies to smell like typical baby perfume, right? but, well, skin health first 🙃😂.For now, we're still gonna stick with these products first. The transition to other products should be very smooth. Actually I don't plan to replace them completely. I want them to be some kinda "backups" when his skin becomes very dry, while using other products with gentle baby scent for daily (the cheaper the better of course 🤪🤩🤓)..
#Mustela
#MustelaBaby
#mustelaindonesia

+ View more details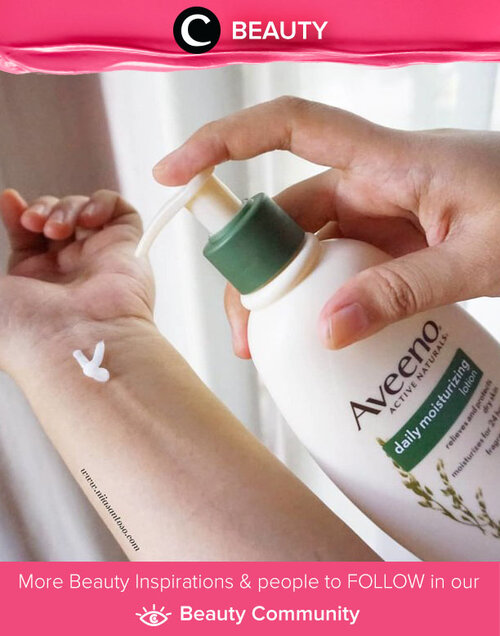 This moisturizing lotion from Aveeno is such a skin saver for dry skin after shower. Clozetter @niiasantoso also said that it's not sticky and odorless. Simak Beauty Update ala clozetters lainnya hari ini di Beauty Community. Yuk, share juga beauty product favorit kamu bersama Clozette.

+ View more details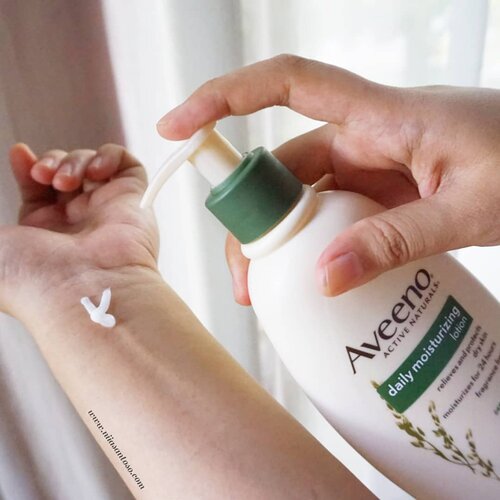 + View more details
loading ...
Back To Top